Weekly Digest – News and Essays In and Out of Orthodoxy – Week of Parshas Shemini 5776 – EXPANDED EDITION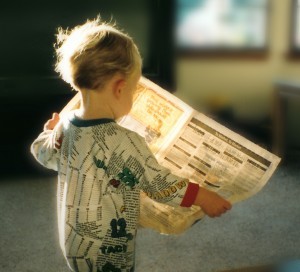 Rubashkin case gets new life and RUBASHKIN BOMBSHELL MOTION UNVEILS 'SMOKING GUN'
"Every Time Netanyahu Showed Flexibility, Obama Made More Demands" – Very insightful Yated interview with Michael Oren
Two Sh'or Yoshuv Talmidim Beaten By Thugs in Lawrence
Netanyahu taps point man to resolve 'difficulties' with Western Wall deal
Black-faced apparent Purim effigy in Rockland County draws condemnation – This is absolutely disgraceful. Forgetting about what goes on in the minds of those who put up this "Purim display", are those who did so aware of the perception, offense and anger that it engendered? Are they so oblivious to their greater surroundings? Is this how a Jew should present himself to the public? I know that this is one isolated incident, but it deserves the harshest of condemnation.
Yisroel Dovid Weiss of Neturei Karta Burns Israeli Flag on Purim 5776 – What a chillul Hashem. The comments here are very correct. But I do think that we need to know about this.
Yemeni Authorities Jail Jewish Man Over Airlifted Sefer Torah
New Open Orthodox organization launches website – This organization (PORAT) calls itself Modern Orthodox because Open Orthodoxy has been largely dismissed as not really Orthodox. Yet the founders of the organization are all Open Orthodox activists, the organization's agenda is identical with that of Open Orthodoxy, and the institutions with which its founders affiliate are Open Orthodox and heterodox.
Response of RCA president to launch of PORAT – Mild-mannered and respectful, but the point is clear.
Yeshivat Maharat women's ordination papers and new responsum – New campaign to advocate for the ordination of female rabbis, despite the opposition thereto by Rav Schachter, Rav Gedalia Dov Schwartz, Rav Lichtenstein, Rav Bakshi-Doron, Rav Willig, and all other preeminent poskim who have spoken on the matter. The various reasons against granting semicha to women as provided by these poskim are for the most part not substantively addressed by the main (43-page) English responsum just issued here by the rosh yeshiva of Yeshivat Maharat. The main challenge mustered by him is a gloss of the Remo (YD 242:14) which states that modern-day semicha is merely an affirmation of halachic knowledge and merely a netilas reshus (receipt of permission) to pasken (render halachic rulings), solely in order to remove the prohibition of paskening before one's rebbe. This gloss of the Remo appears to take issue with the approach that modern-day semicha is a carryover from the original semicha, which meant appointment or eligibility for beis din service – something inapplicable to women. (Please also see here.) The author of the new Yeshivat Maharat responsum fails to note that the Remo's approach to modern-day semicha cannot serve as the basis for ordaining women as rabbis for the simple reason that the Remo was not referring to semicha as the conferral of rabbinic title, rabbinic position or rabbinic authority, but rather as a technical affirmation of knowledge and the removal of a prohibition to pasken even privately and on a lay level. On the other hand, the sources which indicate that modern-day semicha is a carryover from the original semicha clearly refer to the conferral of public rabbinic title, position and authority. (Please consult the linked article, where this dispositive distinction is obvious.) These sources would exclude women from the rabbinate. Thus, the Remo does not on a conceptual level argue with the other sources, as they speak of totally different situations. The Remo's semicha does not grant rabbinic title, position or authority, and hence cannot serve as license for Yeshivat Maharat ordination, while the other vision of semicha does grant these public rabbinic features, yet does not pertain to women, and hence likewise bars Yeshivat Maharat ordination. (When a responsum is driven by an agenda, such fatal flaws are bound to be present.)
Donald Trump is wicked. As a rabbi, I had to protest his AIPAC speech. – I am not a Trump supporter (although the most populous segments of Orthodoxy do appear to be – please also see here), but this rabbi's conduct was an embarrassment. Trump may very well be the next President, and for someone to take it upon himself to attempt to very publicly disrupt Trump during major a pro-Jewish speech at a landmark Jewish event evidences recklessness and hubris. Although the protesting rabbi explained that he was acting upon the lesson of Purim, he failed to realize that the miracle of Purim occurred through a behind-the-scenes, private and quiet scheme, and that, as Rav Soloveitchik zt"l explained, it was a function of the sheer humility of Mordechai and Esther, who sought to avoid the spotlight. For this rabbi to so publicly label a man who may be our next President as wicked and compare him to Haman in a Washington Post article is very irresponsible, no matter how one feels about Trump and the other candidates.
New YCT responsum affirming that women may have aliyos and read from Torah – This just-released responsum defends the partnership minyan phenomenon, in which women are involved in K'rias Ha-Torah (Torah reading). The responsum is clearly weak, as it uses strained arguments and novel assumptions to try to circumvent a clear halachic ruling found in the Gemara and Shulchan Aruch. The responsum's belabored attempt to discount and dismiss the opinion of the Bach, which is eminently clear on the topic, and to explain away the standard interpretation and controlling nature of the sources upon which traditional all-male K'rias Ha-Torah are based, while invoking less-known sources and employing halachic creativity, reveal the great weakness of the responsum and its less than objective agenda. (The responsum's attempt to render the words of the Bach no longer applicable [p.5] merits particular attention, as the responsum contends that the axiom of K'vod Ha-Tzibbur (Honor of the Congregation), which is the reason that women do not perform K'rias Ha-Torah and which is formulated by the Bach as a permanent and binding factor that cannot be dispensed with even by mutual consent, is in fact relative and can therefore be dispensed with due to societal changes that render K'vod Ha-Tzibbur a non-issue in certain contexts. The responsum tries to prove this by citing the halacha that a chazzan must have a beard, which is likewise reflective of K'vod Ha-Tzibbur, but which is not uniform practice, for beardless youths often lead public prayer. The responsum claims that contemporary sensitivities have rendered the "beard rule" a non-issue, thereby obviating the K'vod Ha-Tzibbur factor and enabling beardless youths to serve as chazzan, and that such should likewise be the case with women leading K'rias Ha-Torah, as men today would not take offense to women reading the Torah for the congregation and receiving aliyos. This equation is fundamentally flawed, as the halachic sources do not dispense with the "beard rule" due to the fact that times have changed, but it is rather due to the rule's limited application to the case of a shaliach tzibbur kavu'a (formally appointed chazzan – v. Tos. on Chullin 24b d.h. Nismalei) that public tefillah is usually able to be conducted by beardless youths. There is also broad built-in flexibility to the "beard rule". [V., e.g., OC 53:8.] The K'vod Ha-Tzibbur axiom which precipitates the "beard rule" has not been rendered irrelevant due to changed times, as is compellingly evidenced by the halachic sources elaborating on the rule's exceptions rather than dispensing with the rule, for it is clear that the rule is of a permanently binding character, reflective of it being an unalterable function of K'vod Ha-Tzibbur. Hence is the responsum's attempt to demonstrate that K'vod Ha-Tzibbur is relative and not permanently binding, thereby sanctioning partnership minyanim, flawed and failed.)
Reading God in the Megillah – I was horrified to read this Purim article by the YCT rosh yeshiva, not only because it contradicts the simple and blatant meaning of the Gemara under discussion (Megilla 7a), including the way that the sugya is understood by the Rishonim, but because it vacates the entire significance of Purim and renders it a function of our subjective interpretation, without objective Divine truth. Although readers are advised to consult the entire article for full context, here are a few snippets that really got to me:
"As is well known, the Megillah does not mention God, and its events could easily be attributed to chance or smart political maneuvering. Seeing God in the Megillah is something that we did; it is our interpretation of the events that brought God into the Purim story."
"We can choose—and we should choose—to see God's hidden hand, and at the same time, we must acknowledge that this is our interpretation and not objective fact. Shmuel reads the Megillah and sees evidence that it was written with divine inspiration, but he realizes that this is his interpretation."
"Our interpretation, our Torah she'b'al peh, creates halakhic realities for us, and it is this interpretation that defines the scroll as the mitzvah object for the mitzvah of reading the Megillah."
"What it does not do is create objective, theological truths."
"In the end, we rule against Shmuel and have accepted the Megillah as part of the Tanakh. But this comes with the recognition that it is a book of Tanakh only through our interpretation and acceptance of it as such."
On a separate note: Critics on social media lambasted me for this recent article, arguing that I should have first tried to address the situation internally. The truth is that such internal efforts were made, for in 2014, YCT was privately informed of the situation via e-mail memos, which were successfully received. I thus have great difficulty squaring this episode with the school's Statement on Belief.
Last week's installment of Weekly Digest – News and Essays In and Out of Orthodoxy can be viewed here.