Weekly Digest – News and Essays In and Out of Orthodoxy – Week of Parshas Tetzaveh 5776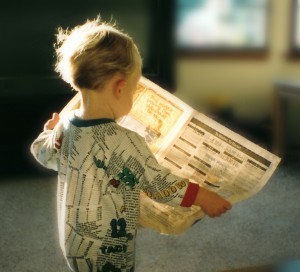 THE LEGACY OF RAV BELSKY, ZT'L
Obergefell and the Jewish Community – Fantastic essay by Rabbi Pruzansky
American Orthodox Jews will miss Scalia, their great defender
The Passing of Justice Scalia . . . and Halacha – Very incisive analysis by Rabbi Oppenheimer
Chief Rabbi Mirvis launches new qualification for female educators
Women should not be barred from mitzvot — or coerced into them, says Rav David Bigman – It is interesting that this West Coast school posed the question of Kol Isha specifically to this Israeli rabbi, who is involved with Open Orthodoxy, rather than to an American-based, more well-known and mainstream posek, such as Rav Sauer (of Los Angeles) or Rav Schachter.
Rediscovering the Beauty of Aggadata
Jewish-Erdogan meeting illustrates intricacies of Diaspora Jewry
New citizenship law has Jews worldwide flocking to tiny Portugal city – Truly incredible
Israeli mikvahs must allow non-Orthodox conversions, Supreme Court rules
Life After Brisket -Veganism in Israel is taking hold among the Orthodox, who use textual sources to argue against all meat consumption – This turns a good cause into a specious ideology. Textual sources prohibit unnecessary animal cruelty, but they do not require one to be vegan.
Parshas Terumah – The Mysterious Schematics of the Kodesh – My dvar Torah of last week, which will still be topical for several weeks during this Jewish leap year, with its absence of double parshiyos.
Why We Should Stop Bashing the Ultra-Orthodox Community – This reinforces ugly stereotypes, arguing basically that even though a large community is comprised of backward, ignorant haters, there are still some virtues to be found there that merit appreciation.
WHY THE WAR OF WORDS ABOUT OPEN ORTHODOXY WON'T MATTER – Well written and insightful, and hopefully its prognostication will turn out to be incorrect, for should it materialize as correct, it will mean the emergence of full-blown non-Orthodox "Orthodoxy" – which would then degenerate into regular non-Orthodoxy, as history has shown repeatedly.
Lithuanian nationalists march in memory of Nazi collaborators – Not surprising, in a country whose locals may have murdered more Jews in WWII than did the Germans. This is a good source for updates on these types of issues.
Last week's installment of Weekly Digest – News and Essays In and Out of Orthodoxy can be viewed here.