Today, We are all Shluchim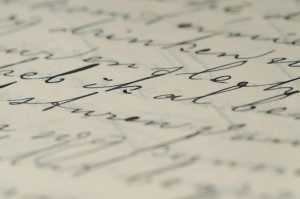 Maybe it seemed a foregone conclusion, from the moment the two-year-old child of the directors of the Chabad House in Mumbai, Rabbi Gavriel & Rivka Holzberg hy"d, was reported to have been removed from the house with "blood-soaked pants." But we hoped (and prayed) against hope, and the moment on Erev Shabbos when the news reports confirmed that they had been killed was very painful. At such moments, internal differences of opinion are completely irrelevant. These were Jews dedicated to G-d and Torah, who died al Kiddush HaShem, in sanctification of G-d's name — selected for slaughter for being Jews… and, as one news agency described it, the "crime" of offering help to Israeli travelers and others in need.
No one of intelligence doubted for a moment that they were targeted. Do we need further evidence that the "grey lady" has severe Alzheimer's? Who could justify the NY Times reporting with a straight face that "it is not known if the Jewish center was strategically chosen, or if it was an accidental hostage scene?" It was obvious within minutes that this was a well-planned attack on a variety of pre-selected targets, and for a group of terrorists to coincidentally stumble upon the Chabad of Mumbai would be somewhat less likely than their winning the PowerBall.
In the video below, the Chabad shaliach in Atlanta, Rabbi Yossi Lew, talks about the need to respond to this evil by filling the world with goodness. And there are unconfirmed reports that new Shluchim have already been selected to return to the site, rebuild, and continue the work of the Holzbergs, zichronam livrocha. May they meet with much hatzlacha in all their efforts on behalf of all our Jewish brothers and sisters.