When One Man's Kiruv Success Is Another's Misrepresentation of Torah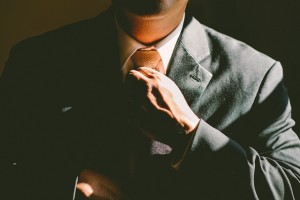 Don't argue with success, they say. Especially success born of fierce devotion to a noble cause.
Why would anyone who values Torah throw up obstacles in the path of a charismatic teacher of Torah, just because he occasionally says things that make others uncomfortable. Can those statements be as important as the work he does? These are the questions thrown back at the rest of us by the supporters of one particular person who has unfortunately been high-profile in the news cycle lately. Many testify that he was instrumental in bringing them back to observance. Let the purists debate the quality of his teaching in private, and let him continue to reach the masses! Nothing – nothing – is as important as reaching other Jews and encouraging them to practice halachic Judaism, no matter what the means.
That is what they say. But they are wrong. Kiruv is important, but it is not the sine qua non of Torah Judaism. Even more important than increasing the numbers of baalei teshuvah are such core values and interests as emes and Kiddush Hashem.
Consider this passage from an earlier age. While some have accused the critics of this teacher to reflect an anti-Sefardi bias, the author of the following lines (in loose translation) has impeccable Sefardi credentials:
You must know that the words of the sages are differently interpreted by three groups of people. The first group is the largest one….They accept the teachings of the sages in their simple literal sense and do not think that these teachings contain any hidden meaning at all. They believe that all sorts of impossible things must be. They hold such opinions because they have not understood wisdom and are far from having acquired knowledge….They understand the teachings of the sages only in their literal sense, in spite of the fact that some of their teachings when taken literally, seem so fantastic and irrational that if one were to repeat them literally, even to the uneducated, let alone sophisticated scholars, their amazement would prompt them to ask how anyone in the world could believe such things are true, much less satisfying.

We should feel bad for them in their foolishness. They believe that they are honoring and glorifying the Sages, while in reality they sully their reputation to the nth degree…. As God lives, this group destroys the glory of the Torah of God; they turn the Torah into the opposite of what He intended. For He said in His perfect Torah, "What a wise and understanding nation is this great people." (Devarim 4:6). But this group expounds the laws and the teachings of our sages such a way that when the other peoples hear them they say that "What a foolish and degraded nation is this small people." The worst offenders are preachers who preach and expound to the masses what they themselves do not understand.
It would be difficult to accuse the Rambam, the author of those lines, of undervaluing Torah, or of anti-Sefardi bias. The passage eloquently makes the case for the need to distance ourselves from representations of Torah that bring shame upon it, and shame upon the Jewish people.
There are shivim panim l'Torah / seventy facets to Torah. To be sure, there are valid mesoros that eschew allegorizing the words of HKBHand the words of Chazal, at least to the extent that the Rambam is prepared to go. There are beautiful communities of Torah-true Jews who hew close to literalism in many places.
But there are limits. Seventy is a finite number. It is simply not true that all interpretations are valid. Some are wrong; some are dangerous. Some don't belong in the public domain, because they will be misunderstood, even though they remain the privilege and right of people to offer than more circumspectly.
The Rambam warns us that taking Chazal at face value compromises Torah in two ways. Firstly, it sells Chazal short, blinding people to the profundity that is latent, but not always manifest, in their words. Secondly, it exposes Torah to ridicule and derision.
As bad as those errors are, even worse damage can be done. Combine a literalist approach (one of the tools of the trade for the person whose statements we respond to here) with claims to know the Mind of G-d and how it works, and you can come up with some pretty nasty stuff. Claiming to know what is "logical" for Hashem to do – of subjecting His actions to our criteria of logic and acceptability, other than where there is a clear mesorah – is a form of blasphemy. It is every bit as objectionable as arguing that He takes human form, or has a body. It is all too common in much of our community, but doubly objectionable when wielded as a cudgel by public figures.
Should we not, perhaps, ease up a bit on the purism when it would interfere with the work of kiruv workers? Even if the presentations they sometimes use are not valid, they are surely, goes the argument, less objectionable than the assumptions of sheker in the secular world. Better our sheker than their sheker! Once people are brought through our doors, they will quickly replace some of the tenuous thinking with a more profound connection to Toras Hashem.
Sometimes. Too often, however, the opposite occurs. We have seen no small number of cases in which people treated this way, when they find out about the shoddy thinking that attracted them, feel so abused and mistreated that they run, not walk, away from Yiddishkeit. So do others who observe the process from the sidelines.
I am not sure who has been doing the spiritual accounting – who has done the cost/benefit analysis of X number of souls attracted vs. Y number of souls turned off. Surely it takes great authority to cavalierly dismiss the Y for the sake of the X.
But our consideration of this issue should not end with the practical. If an argument is not true, it should not be used in kiruv, not even as part of a bait-and-switch in which those who are lured by the less-than rigorous will in time graduate to more sophisticated arguments that are true. There is an essential problem with using falsehood to win over souls: Torah is emes, and should be taught only through emes.
I heard a beautiful amplification of this theme from R. Moshe Meiselman, shlit"a, who at the time had not yet founded Yeshiva Toras Moshe, at whose helm he has ably served for decades. When the three guests arrived at Avrohom's tent, he asked Soro to prepare a meal for them. One item on the list never seemed to have arrived – the bread. Chazal explain that Soro became a niddah, making the bread tameh.
There is no halachah against ordinary people eating chulin that is tameh. (Offerings, terumah, etc. of course are different). Avoiding ordinary food that is tameh is a chumrah, a stringency approved of by the gemara for special people. It certainly had no relevance to the apparent non-Jews who found themselves in Avrohom's tent, even though he may have conducted himself more strictly.
So why did he not serve them the bread? Explained Rav Meiselman, "When you are trying to bring people closer to Hashem, never feed them anything you would not swallow yourself."