Why I Love Rav Shmuel – And Will Advocate Vaccination Nonetheless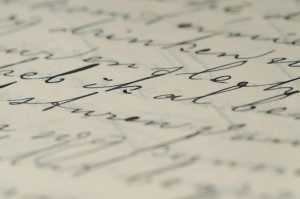 There is no contradiction. Anyone who finds one has targeted a straw man.
I have had the benefit of association with three generations of Kamenetskys. They have never, ever let me down when I have turned to them for guidance and insight.
The short but meaningful times I spent with both Rav Moshe Feinstein zt"l and Rav Yaakov Kamenetsky zt"l provided the bases of a lifetime of confidence in the halachic system, and in the concept of emunas chachamim.
Making the transition from a fairly black yeshiva to teaching at a West Coast institution with the name YU just would not have happened without Rav Yaakov reassuring me that it was a good move. I am still in awe of the precision and focus of a man well into his eighties, late at night, as I drove him from Brooklyn to his home in Monsey. Watching and listening to him provided unshakeable evidence that mussar could work – that the visions of R Yisrael Salanter and the Alter of Slabodka were no pipe dream.
Lehavdil bein chaim le-chaim, Rav Shmuel continued the trademark smile of his father, as well as copious advice, to me and to all my family members who have sought it. The advice he gave about matters of chinuch and shidduchim always went beyond common sense to an uncommon sense that combined decades of hands-on experience with the acute penetration of an active Torah mind.
My children have sat in his office as he tried to balance a conversation with them and incessant emergency phone interruptions, often concerning sordid and scandalous situation that would have driven the average decent man to insanity. He handled all of them with patience and aplomb – and resumed his smile.
He has been there as we have had to puzzle through issues of whether a young attorney should move to a more demanding firm so that he might have more freedom in his life years in the future, and which community offered greater opportunities for developing inner talents that had not yet been tapped. He has held our hands through family crises, and helped us stay clear of conflicts we could not win. Torn by opposing arguments concerning important hashkafic issues, he provided the assurance that could only come from someone at the summit of the Torah hierarchy.
In more recent years, when I found some changes and features of the contemporary Torah scene maddening, it has been his son, Rav Sholom, who has kept me sane. (Some might take issue with that.) Besides his conviction, I delight in his genius.
So will I waver in my belief in the efficacy of vaccination, and that schools should absolutely bar children who have not been inoculated? Not a chance.
The concept of daas Torah as I understand it (as do many of my colleagues) means several things – but stays clear of others.
It means:
• Accepting major Torah policy decisions arrived at when the vast majority of gedolei Torah – meeting together! – comes to such a decision. I don't think such a meeting has taken place in decades. (They have taken place if one narrows his definition of gedolim to a particular subgroup of talmidei chachamim, which should of course be followed by those who identify with that subgroup to the exclusion of other groups.)
• Cherishing the special insight that comes from spending a life-time immersed in Torah thought. Sometimes, this must be coupled with hands-on experience with the nuances of a local situation. Sometimes, the question is generic enough that it needn't be.
• Seeking the advice of a gadol when one cannot fully grasp the fine points of a hashkafic dilemma, or how to proceed when at an impasse about selecting from competing options.
It does not mean:
• Relying on their opinion in matters of general culture or science, particularly when one has strong, well-founded opinions himself.
I understand that there are different models of relating to Torah leaders. Prof. Yaakov Elman, writing about R. Hutner's embrace of individuality and autonomy in the current issue of Tradition, cites a passage that appeared in the Hebrew edition of Mishpacha (13 Tishrei 5772), but was elided in the English version:
The dependence that a Belzer hasid develops for his rebbe is thus absolute. Any question, small or large, is referred to the rebbe, and when the answer arrives (not always quickly), it is accepted without demur. When there are questions or disagreements within Belzer shtieblach or its institutions, it is the rebbe's view that is determinative, even when it is surprising or totally different from what was expected. Der rebbe hot geheisen (the rebbe has commanded) is the usual expression employed in Belz.
Rav Shmuel might be disappointed by my strong belief in the scientific case for vaccination, but I doubt if he will hold it against me. After all, it was his father, Rav Moshe, and others of that generation who lived and taught a different model.
While I have never met a chosid who actually thought his rebbe infallible, the possibility of error looms even larger in the (old) Litvishe approach with which I am comfortable. This is actually liberating, rather than shocking. Virtually everyone will be let down at times by the people he looks up to. We should not be crushed when this happens. If we only learn from perfect people, we will learn from no one. Gadlus does not mean perfection; great people sometimes make mistakes, and even have identifiable areas of weakness. Our job is to admire the greatness, and learn from them at the times that they display the luster, not the tarnish.
One of my greatest frustrations as a teacher is my inability to convey a true sense of gadlus to talmidim who have never had the privilege that I had – of meeting real gedolim. I have never found a solution to this problem.