What's (Shabbos) App?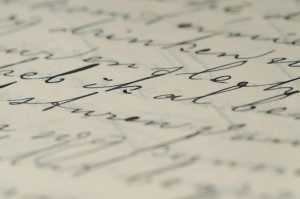 Yielding to the many who have asked for my take on the now-infamous Shabbos app, here is the quick and dirty version:
It does not do what its developers say it does – "The Shabbos App will give all Yidden a way to keep Shabbos with all the chumrahs." Not only does it fail to address all or many chumros, it does not address many issues of ikkar ha-din. By that I mean real, normative issurim. We don't even have to go to "spirit of Shabbos" halachos, which also happen to be binding.
For some people, using the app will be worse than texting without it.
The notion that a time-delay turns an action into a grama is wrong on two counts. Grama is still forbidden mi-derabbanan – not as a chumra. And there is little to support the notion that a delay in an action manifesting its desired consequence makes it a grama.
Without providing much detail, consider the melachah of tzeidah according to the Rambam (Shabbos 10:22), where temporarily causing a deer to freeze out of fright is chayav mi-dorayso when it delays a hunting dog (after a delay!) to seize it. Or removing oil from a lamp, which causes it (after a delay, according to the Rosh according to whom the Mechaber paskens) to be extinguished earlier than otherwise – and is chayav (According to the Ramo, it is "only" a derabbanan – but many acharonim according to the Mishnah Berurah 514:23 are machmir like the Mechaber. Finally – a real chumrah!) Or placing grain in a hopper where water-driven millstones will grind it later – which is chayav according to the vast majority of acharonim who take issue with the Magen Avraham. (See Shut Achiezer 3:60 who writes that they all hold that when a melachah is commonly done in a particular manner, it becomes meleches machsheves, and is an issur d'orayso even when it would ordinarily be seen as a grama.)
Readers who wish to see halachic analyses of greater length can find them in all nooks and crannies of the Orthodox world, including R. Moshe Elefant of the OU, and Rabbi Yisrael Rozen of Tzomet (the leader in the development of halacha-friendly technology)
Is it conceivable that the use of the app might reduce the number or severity of the prohibitions that a smartphone user violates? It is conceivable that according to some formulations of particular melachos this might be true. Is it conceivable that it will eliminate all important halachic issues? No.
In fact, some users will be particularly ill-served by it. Whatever advantage there might be, if any, will accrue to those who turn their eyes Heavenward and say, "Ribbono shel Olam! I am weak, and I feel terrible doing what I am doing! May it be Your will that You take note of the fact that I am trying hard to reduce my violation of Your holy Shabbos."
Alas, there are other users who are telling themselves something very different. "Violating d'oraysos scares me. I can accept their authority, and am happy to find a work-around. The fact that my texting will still be forbidden mi-derabbanan does not scare me. I don't believe that the Rabbis really have the authority to make life miserable for me."
Those users could wind up losing, particularly if what they think is d'orayso is really only a derabbanan to begin with. Acting on a contemptuous attitude towards issurei derabbanan is a violation of lo sasur. While usually a derabbanan is a derabbanan is a derabbanan, violating one in a manner of rejecting the authority of the Rabbis to legislate is an issur d'orayso! (See R Elchanan Wasserman, Kuntrus Divrei Sofrim 1:35)
Bottom line – the Shabbos App pushes all the wrong buttons.