Yerushalayim and the Chasam Sofer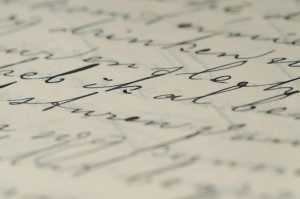 Words will always fail those who can remember June 1967. Who can express the pride, the joy, the longing we felt as we watched the newsreels of awestruck Israeli soldiers at the Kotel, returned to Jewish hands after two thousand years? Those who remember cannot watch those newsreels today without an ample supply of tissues, without still feeling the pressure of hearts beating so powerfully that it hurt.
On this, the 40th anniversary of Yom Yerushalayim, my own words are inadequate. Instead, I will present those of the Chasam Sofer, in a eulogy he delivered in 1837 for the victims of the earthquake in Tzefat that killed thousands, and published in Toras Moshe after Parshas Emor. May it be His Will that our sense of gratitude to Him for restoring Yerushalayim to our hands be not dulled by the awareness of the buffoons who head the State today, and that we need not wait another 40 years to witness the next, much awaited step: the return of the Shechinah to a restored Temple.
[The Chasam Sofer first finds allusions to the tragedy in both biblical text and the Mishnah at the end of Sotah. He then searches for a way to make sense out of the catastrophe. Why did it occur? Apparently ignoring Rabbi Feldman's cogent arguments (Tradition, Spring 2007, pgs. 5-16) against attempting to know the Divine Mind, the Chasam Sofer continures:]
Our G-d is righteous. The earthquake was a consequence of the jealousy of Yerushalayim. There is the gate to Heaven, the city that was joined together. There is Har HaMoriah, the site of the binding of Yitzchak. There Yaakov slept and had his dream of the ladder; there was the Temple Mount; there is the hill that all mouths turn to [in prayer]. The Shechinah never departed from the Western Wall.

For close to a hundred years, people have entirely turned to Tzefat. The grave of the man of G-d the Rashbi is there in Meron; the Ari in Tzefat. Those who make aliyah to Israel look only to Tzefat and Tveriah, and Yerushalayim is completely forgotten. It, however, is a city in which Hashem can be found, where even in contemporary times it is a mitzvah to go up there on Yomim Tovim…But people only think of going to Tzefat to celebrate the yahrzeit of R' Shimon bar Yochai. I have already disputed this with R Zalman Margolies – where do we find the notion of establishing a holiday on the day of the death of a tzadik…? (See Shut Chasam Sofer, Yoreh Deah #233)