Walking to the End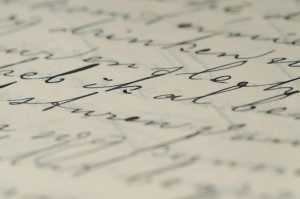 by Yaakov Rosenblatt
One year ago, on June 14, 2013 daredevil Nik Wallenda crossed the Little Colorado River Gorge, in Rocky Mountain, CO, walking high above the span on a two inch cable. The canyon below was 1500 feet deep. The length of the rope was over a quarter mile. The shoes he wore were leather moccasins, hand stitched by his mother. The soft skin let him feel the cable with the bottom of his feet, heel to toe, as he rose and fell with its gentle flow. He carried a balancing rod across his back, weighing 45 lbs. and spanning 12 feet. He shifted the bar from side to side, slightly at first, more and more as the winds picked up. He walked steadily and deliberately and prayed as he walked. A number of times, the strong winds forced him to stop and crouch close to the wire. Gusts, during his journey, were up to 30 MPH.
The remarkable event was sponsored by National Geographic. Shortly after he crossed the span I watched a bit of his feat online. Recently, I watched the entire episode again, slowly. I saw Nik's father, an experienced ropewalker himself, reassuring his son, and Nik, in an attempt to remain relaxed and distracted, speaking to his dad about the wonderful view from on high. Later, he would say that dust blew into his eyes and the winds were stronger than expected. But he kept going, one foot probing forward, the other pulling up gracefully behind it. It was a 22 minute walk, forever and a day in the life of a tightrope walker.
As he came close to solid ground, near the far end of the abyss, his father prodded him to continue to walk slowly. But the end was near and Nik could contain himself no more. "I will," he says, and he begins to run. One foot in front of the other, he surges forward the last twenty feet almost in a trot, until he reaches solid ground, jumps off, kisses the earth, and falls into the outstretched arms of his wife and children.
The running troubled me. Managing the risk of walking a wire 1500 foot over a crater was something for which he had trained. Running on a wire near the end of an exhausting attempt, seemed impulsive and reckless. He could have fallen to his demise 10 feet shy of his goal, without the challenge of dirt in his eyes or 30MPH wind gusts. And it would have been for naught.
I say this as one who is uncomfortable with heights of any sort.
Recently, my children and I went to the Six Flags Amusement Park in Arlington, TX. The kids wanted to go on the Texas Swing, and I went along for their sake. My daughter and I shared a double seat swing. Raised 400 feet in the air and secured merely by seatbelt and a bar across the front of the chair, the ride swung us in a circle, at a 45 degree angle, pulled us to the outside of the circle with centrifugal force. My daughter laughed heartily as I held on with all my might, sure that the end was near.
But the Texas Swing is OK. Running at the end of a tightrope walk is not.
It is deeply held soul-belief of many Orthodox Jews that a long span of history is coming to a tumultuous, but predicted end. Our people, though spread throughout the world, are now mostly living in Israel, as our prophets promised thousands of years ago. World changing events, once elongated over decades, now occur over weeks or days. Nothing can surprise us; we are open to accepting new realities as soon as they emerge. The world is more connected than at any time before. A new idea can take the world in moments and in storm.
All around us, in various forms and arrangements, there are the culture clashes of secular vs. religious and the Judeo-Christian vs. the Islamic. There is confusion about humanity's relationship to the planet, the definition of gender, the relationship of male and female and the meaning of nationhood. A Messianic leader could resolve those issues and bring everyone back to the stability of Source.
If there ever was a time when the world could appreciate a Moshiach moment, it is now.
As Jews, our mission is to connect to God through Torah study and Mitzvah observance. Both study and observance are at levels laudable for any time in history. Thousands of American Jews make Toraso Umnaso, and are supported by family, community, and a generous secular government, a reality unrivaled in history. Excessively dry Yukon wheat may never before have been used for Matzos before; Ashkenazi Jews may have never eaten Beit Yosef meats before; vegetables may have never been so bug free before; all of them signs of the seriousness with which we take our commitments.
But the larger question to me is: while Moshiach is close and may arrive at any moment, can we build a community based on that intuition? Has the Orthodox Jewish community ever before been so top heavy, without a plan for sustainability? It a model built on a multitude of people dependent on a few rich benefactors and secular government handouts a responsible communal construct? Is growing a generation of men who study until they can't, and need to then find a source of income without the self-confidence and skills they could have easily acquired had they taken the yoke of parnassah at a younger age, in the interest of the spiritual commitment of the next generation – and the one after it? Are mega-donations by fabulously wealthy people an economic plan? Why do we avoid a vision that creates and lionizes a strong middle class – honorable, hardworking balabatim who make a living in dignity by employing skills learned in academic environments worthy of the intellectualism with which we pride ourselves? Why instead do we promote the "spiritual selfie" – getting through our generation, without planning for those who come after us?
The end is near. The ebbs and flows of history will soon lead us to solid land. I understand and appreciate the temptation to run the last 20 feet. I want to run it as well. But if we care more about our children than about ourselves, we ought to consider a model that will create doros yesharim, children that will be independent, strong, and confident, until the arrival of Moshiach speedily in our days.
The author of two books, Yaakov Rosenblatt is a rabbi and businessman in Dallas, Texas