Would've Been Nice to be Wrong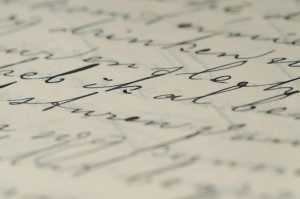 Two months ago, I posted about comments made by the departing Head of the IDF Personnel Directorate which were openly hostile to observance. I said that this hostility was one contributing factor to why Haredim seem so reluctant to join the military, and closed with the following: "What happens if a soldier leaves a room in which a woman is singing, when commanded by his superiors to be in that room? It's not at all the same as shopping at Walmart, where it's a matter of personal preference whether or not to tolerate whatever they happen to play in the background. In the IDF, if you don't overlook assaults on Jewish law, a soldier can be thrown in jail."
This led to numerous critical responses, most particularly an excellent Guest Contributor post from Eli Julian. While he is certainly correct that there are many more opportunities for an observant soldier today, he went further, saying that:
It's very unfortunate that while this is the current reality, old stigmas and prejudices based on outdated facts still persist. The myth that the IDF is the only army in the world that issues a mini-skirt or that it is impossible to maintain a religious lifestyle in the army because of all the strictures that make it too difficult to overcome the yetzer harah, are things of the past.
On September 7, ten religious officer's candidates "left in the middle of a military activity after a female soldier began singing solo on the stage." Originally, dozens got up to leave, but upon being angrily informed that "If you don't come back inside immediately, you will be refusing orders. Anyone refusing an order will be dismissed from the course," all but 10 returned to their seats. In the end, four were dismissed from the training course, because they disobeyed an order to violate Halacha, and refused to apologize. The State argues that they should have ignored Halacha.
Rabbi Eliezer Melamed, head of the Har Bracha Yeshiva, called it an "unfortunate and humiliating incident" and called for the commander to be fired. Rabbi Haim Drukman, chairman of the Bnei Akiva Yeshiva Center, said in response that the dismissal was an "outrageous, delusional and immoral decision."
Now, the Hesder Yeshivos are attempting to hammer out a compromise, in which Hilchos Kol Isha will be discarded only "at official ceremonies" but "not in shows designed for soldiers' entertainment." I wonder: will the cadets of Shachar be expected to accept this "compromise?"