Yes, There Is Cause For Optimism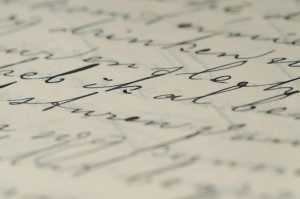 By Dovid Landesman
Many tell me that I am too critical, constantly finding fault [and regrettably it doesn't take a sophisticated search engine] within the observant community in Eretz Yisrael. Their criticism has had its effect; although I still peruse the blogs, my fingers are reluctant to go to the keyboard to comment or contribute because I am uncomfortable in constantly harping on the shortcomings I perceive. Thus, it is with a great sigh of relief that I pen these words, sharing observations about the perceived state of our people.
Last Thursday night, Erev Yom Kippur, my wife and I drove to the Old City to attend a presentation at the Aish ha-Torah World Center. Our youngest son, who recently completed three years of army service in the Netzach Yehudah brigade, works there and we were curious to see what it was that made him such an enthusiastic supporter of the program. Cognizant of the ever present parking problems near the Old City, we left our car in Sanhedria and hailed a cab to take us to the kotel. We made it as far as French Hill; all roads leading to the Old City were closed so we transferred to the light rail to Sha'ar Shechem instead. Although the train was packed, we had little portent of what we were about to witness.
Disembarking, we were joined by hundreds, if not thousands, of people heading slowly toward the kotel, most of them young and by outward appearance not overly observant. Walking alongside us was a very pregnant young woman accompanied by a friend; neither of them dressed in a manner that would have suggested any fealty to the minimal halachic standards of tzniut. As we strode slowly because of the crowds, we heard the friend ask: "Are you going to fast on Kippur?" The woman replied that she was not sure, she was in her 36th week and it might be dangerous, whereupon her friend responded: "You can't make such a decision on your own! Ask a rav what you should do!" Slightly ahead of us, a young boy with his head uncovered walked with his mother who we had no reason to assume was in any way religious. She was leaning down to him and told him that when they reached the kotel they would recite hatarat nedarim which she then preceded to explain.
Passing through security, we reached the kotel plaza at about 11:30 PM. Forward progress was basically impossible. An enormous crowd filled the entire kotel plaza, a mass of people that police estimated at somewhere between 125 to 150,000 people! We made our way up the steps toward the Jewish quarter and entered the new Aish center facing the kotel. The building's rooftop promenade commands one of the most mesmerizing views in the world.
We went into the presentation center, found seats along with some three hundred other attendees and waited for the special selichot program to begin. I must admit that I have never been a great fan of the kiruv materials and videos which Aish presents on its website; I find the emphasis on being contemporary and hip a tad bit distasteful and inappropriate. Having been informed that the program was created for non-observant Jews, I was quite prepared to be underwhelmed.
I owe Aish an apology. The presentation was absolutely brilliant; a combination of traditional Sefardic piyutim and music, a short skit by two immensely talented actors on why we love our children, interwoven with thought provoking ideas from Rav Itiel Goldvicht [son of one of the roshei yeshivot of RIETS and a great nephew of the late rosh yeshiva of Kerem b'Yavne]. There was no preaching, no fire and brimstone, no admonishments about our failures and shortcomings; rather the theme was discovering what unites us a people and using that as a bridge to creating a community that can withstand the external dangers we face.
I was struck – although not surprised – by the fact that the majority of the Sefardi audience knew both the words and the tune of the selichah of "chatanu l'fanechah" and enthusiastically joined in. Many in the crowd were teenagers and they were no less familiar nor were they in any way reluctant to be seen in public prayer.
After the presentation we went up to the roof to listen to selichot [it was hard to participate as the tefillah was led by a single chazan according to Sefardic nusach]. The tightly packed crowd filled the entire plaza from the staircase and tunnel that lead from Sha'ar Yaffo and Sha'ar Shechem all the way to the security point near Sha'ar ha-Ashpot. When the chazan began to sing the familiar piyut of "aneinu", the entire crowd joined in. Although my grandmother claimed that my veins are filled with ice water, tears came to my eyes when I heard the thundering "y'hei shmei rabbah" at the end of selichot. Can there be a greater segulah to merit Divine grace in the coming year than to have been a voice in a assembly of "rivevot amcha beit Yisroel" accepting the yoke of heaven?
Heading home at about 3:30 AM, we were informed that to facilitate crowd control, all those leaving the Old City were to exit either through Sha'ar ha-Ashpot or Sha'ar Tzion; Sha'ar Yaffo and Sha'ar Shechem were only open to the thousands of people still making their way toward the kotel. With tens of thousands of others, we walked from Sha'ar Tzion along the Old City walls toward the David Citadel hotel where we were finally able to find a cab to take us back to our car. Again, much of the crowd was young and many were singing – "anachnu ma'aminim b'nei ma'aminim" the predominant song. Did they really believe what they were saying? I don't really know. But I am prepared to go on record and claim that I don't think that there is a mass group of teenagers anywhere else in the world who sing songs that focus on belief in the Ribbono shel olam!
A news item on Erev Yom Kippur reported that 75% of the Jewish population in Eretz Yisrael fasts. Even if that figure is off the mark by a third, we're talking about three million people who find reason to fulfill a mitzvah that is far from easy. Maybe it is fear, perhaps its source is superstition. No matter; if I were Yair Lapid I would find the statistic far more threatening than the chareidi birth rate.
Rabbi Dovid Landesman teaches at Yeshivat Tifferet Yerushalayim and is the author of There are No Basketball Courts in Heaven and Food For Thought, No Hechsher Required.