Your Article in the Jewish Week: An Open Letter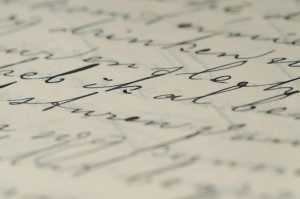 To: Ernest Adams
From: Yaakov Menken
Subject: Your article in the Jewish Week
Date: Mon, 03 Sep 2007 14:18:00 -0400
Dear Mr. Adams,
I was quite intrigued by your article ["Straddling the Color Barrier," Aug. 31] in the NY Jewish Week, and thought to email you once I found your address at the bottom. Your sincerity and thoughtful attitude are obvious in your words, and for this reason I thought it especially worth corresponding with you when a few passages struck a disconsonant chord.
In particular, your friends' warnings that the Orthodox "are rigid and racist" caught my eye. You repeat it twice, but then go on to recount your personal experience as you began dating: "Orthodox rabbis and congregants were veritably welcoming, with one prominent Orthodox rabbi promising to find me a wife as he encouraged me to move into his Brooklyn community."
My expectation, at that point, was that you would reflect at least momentarily upon the disparity between the misinformation you were universally given about the Orthodox by non-Orthodox friends, and your own first-person experience with Orthodox Jews themselves. [I must add that the other black Jews with whom I am acquainted all share similar positive experiences.]
Instead, you dampened the impact of this important correction, by exploring an issue entirely unrelated to the matter of race. Your next sentence was, "Then, an unexpected sentiment: some Orthodox consider non-Orthodox as 'not real Jews.'"
This, unfortunately, is an accusation no less cancerous than the assertion that all Orthodox Jews are racists. Fortunately, as you celebrate in your article, many cancers can be treated and even cured.
The history is this: the Talmud details requirements for a conversion to Judaism. These same requirements are codified by Maimonides, Rav Yosef Karo, and others, in their respective legal codes. First and foremost among these requirements is that the prospective convert undertake to observe the Mitzvos — all of traditional Jewish law.
The Reform movement declared from the first that the "Talmud possesses for us no authority, from either the dogmatic or the practical standpoint" [Declaration of Principles, the Society of Reformers, Frankfurt, Germany, 1843]. It consciously vacated traditional Jewish Law across the board — including in the area of conversion. As the movement itself rejected the authority of traditional Jewish law, it would be foolish and contradictory for the movement to demand fealty to it from prospective converts.
The Conservative movement, at least since the 1940's, has similarly ceased to expect observance from both its rabbis and prospective converts. When Rabbi Matalon was prepared to convert you, and asked how you would deal with racism in the community, did he also ask if you accepted the authority of all 613 Commandments, and would undertake to observe them as your knowledge of Judaism continued to grow?
So as I said, the assertion that "some Orthodox consider non-Orthodox as 'not real Jews'" is entirely inaccurate. Your wife, and therefore your children, are Jews under Jewish law. The defect is found neither in the average non-Orthodox Jew, nor in the sincere individual (such as yourself) who truly wishes to join the Jewish People — but in the non-Orthodox rabbis and the philosophies that they represent.
The Orthodox do not reject non-Orthodox Jews; rather, non-Orthodox Rabbis reject Jewish Law and fail to perform conversions as per Jewish Law. The "rejection" of conversions which intentionally do not meet traditional standards is a regrettable yet obvious consequence of the choices made by non-Orthodox Rabbis — who, for this reason, have every motivation to propagate the myth that the Orthodox "reject" all non-Orthodox Jews, diverting attention from the true source of the conflict.
This is doubly regrettable in your case, as your attention was diverted at the very moment that you could have put a tad more energy into popping the bubble of the first myth to which you were exposed: that the Orthodox are racists. I hope that you will consider this as you move forward with your upcoming memoir, which I for one look forward to reading.
I am a participant in Cross-Currents, an online journal written by an array of Orthodox Jewish writers. I have published this letter as an open response to your thoughtful and reflective article, and hope that others will chime in on this issue in the comments. If you so choose, I hope that you yourself will visit http://www.cross-currents.com/ and join the conversation.
Yours truly,
Rabbi Yaakov Menken
Director, Project Genesis
Baltimore, MD