Why Can't They Be Like Me?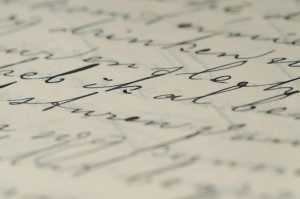 The current crisis in Eretz Yisrael constitutes an extended educational seminar on two topics: what is Torah, and what does it mean to be a student of Torah?
At the outset, let's dispense with those issues on which there is little or no essential dispute. No one argues that people who aren't interested or capable of learning full-time must do so anyway. The many programs that have been providing training and placement for thousands of men in the Torah community over the past many years should make this abundantly clear.
There are also those who have little or no interest in learning full-time but perhaps remain enrolled in yeshivah for other reasons, such as to avoid the responsibility to earn a living or the possible stigma associated with leaving the yeshivah. Although this group, whose numbers are not known, is often invoked by supporters of the drafting of bnei Torah, it is disingenuous to do so. The central debate is not over their fate, and pointing to them is simply an attempt to change the subject or tar all bnei Torah with their disrepute.
The essential issue is this: What of the many, many thousands of bochurim and yungeleit who fiercely love Torah, genuinely live Torah, and wish to remain immersed in its full-time study? The conflicting positions on this question are well known. Less appreciated, however, are the beliefs that underpin these positions, which make all the difference in the world.
Here's what Torah Jews have always believed, and from rich experience, know to be true:
That limud haTorah is the greatest mitzvah and a never-ending one, incumbent, in the Rambam's words, upon "poor and rich, the healthy and the afflicted, the young and the old and feeble … until the day one dies." It's intended to fill every available waking moment of the Jewish man (with accommodation obviously made for attending to one's material needs). And for good reason, because, as the Chofetz Chaim puts it in explaining the verse (Devarim 32:47) "Ki lo davar reik hu mikem, ki hu chayeichem": Torah isn't just one aspect of life, nor even the primary one. Torah is life itself.
That limud haTorah is life's supreme joy, enthralling in its brilliance and depth, and that the longer and further one explores its vast expanses, the more enraptured he becomes, wanting for naught but to drink deeply of its Divine wisdom forever; that studied properly, it is immeasurably ennobling of one's character, helping to tame ego and bodily drives alike; that it is a balm for the soul and an elixir for the body, literally good for what ails one; that it is the life force not only of the cosmos, bestowing material and spiritual blessing on all they contain, but of all the other mitzvos as well.
And above all, we have always regarded as our individual and national heroes those who merit remaining in the beis medrash long-term through their and their families' single-minded determination and surpassing love of Hashem and His Torah. How else to describe those who forego promising careers and material comforts to instead toil in Torah with such intensity that, as Dr. Akiva Tatz wrote of his first months in yeshivah, "I'd come home daily more deeply exhausted than I had been as an intern, if that is possible to imagine … the intellectual level demanded in yeshivah learning makes university study pale into insignificance…."
To be a neheneh miyegi'a kapav, an honest, G-d-fearing working man, punctilious in mitzvah performance and daily Torah study, has always been the lot of most Jews, and a truly noble one it is. But Jews never confused the fulfillment of their individual mission, based on their particular needs and limitations, with the objective truth that the more Torah, the better, and that there can be no greater good fortune — whether it is mine or my Jewish brother's — than to "sit in Hashem's house all the days of one's life."
The Gemara (Berachos 35b) teaches that harbeh asu v' lo alsah b'yadam, many aspired to a life devoted exclusively to limud haTorah, but did not succeed. But never, ever in our history was there anything like a spiritual class war between those Jews and the select bnei aliyah hamu'atim who did succeed in living lives of toraso umanuso. Their existence among us was always a cause for the deepest pride — and for provision of moral and material support.
This was true already at the dawn of our nation's history, when, as Klal Yisrael bore the heavy yoke of Egyptian servitude, the original tribe of Levi carried a burden of another sort: unceasing study and teaching of Torah to their brethren. But in an attempt to force the Leviim, too, into the slave ranks, the Egyptians promulgated the edict that if one didn't work, neither would he eat. Whence, then, did the Leviim and their families derive even basic sustenance? The answer, as a prominent rav and marbitz Torah in Flatbush pointed out to me, is given by Rav Elya Lopian ztz"l, quoting Chazal: The rest of Klal Yisrael — enslaved, beaten, and tortured — shared their meager slaves' rations with those whose Torah study was the nation's very raison d'être.
As Rav Elya observes:
Think about how mighty of spirit the bnei Yisrael were then. Not one person complained, "Why do I have to give them? Let them work! If not the elderly, at least let them send their children to work." Every single family understood that there must be a significant portion of the nation whose sole concern is eisek haTorah, and each contributed from its paltry provisions to support the entire sheivet Levi as they learned Torah in Eretz Goshen.… And all this was before receiving the Torah and witnessing the miracles of the Exodus and the Mon … Not for naught did they merit being the generation to receive the Torah! (Lev Eliyahu, Bamidbar, p.136)
And thus has it always been. In his memoirs, the socialist publisher of the Forverts, Abraham Cahan, recalled hiring a wagon for the trip to Volozhin to learn in the town's famed yeshivah. Hearing of young Cahan's destination, the simple litvishe wagon driver, who likely worked himself ragged to support his family, sat up straight and adamantly refused to take money for taking someone on his way to learn "Tayrah." My own zeideh, whose cheder education had been minimal, thought nothing of outfitting, gratis, any talmid chacham who walked into his haberdashery on the Depression-era Lower East Side.
BUT THE GANG playing with Eretz Yisrael's future seeks to change all that. To learn where Torah and bnei Torah figure in Yesh Atid's worldview, there's no better source than the stated views of the fellow who, for all intents, mans that party's chareidi desk or, shall we say, sektzia. I don't know him, and I'm happy to ascribe good intentions to him — although nothing quite matches the havoc wreaked when earnest people with goals like "sav[ing] the Haredi community from themselves" are loosed on the world in service, knowing or otherwise, of nefarious ends. In the spirit of generosity, let's even impute similarly well-meaning motives to the "very special" mentor and benefactor who plucked him from obscurity to launch his evanescent political star.
He says that "it's not a normal thing for a human being to be studying Torah, full-fledged, day and night," and to this we respond "guilty as charged." He's so right, it's not at all normal — unless, of course, you're a Jew. One will search in vain for another religion whose spiritual practices include anything remotely resembling the unique, all-encompassing, mind-body-spirit experience we call talmud Torah. One hears nowadays about "the new normal"; welcome to the "the Jew normal."
But our newly minted, albeit unofficial Minister of Chareidi Affairs bemoans, "It's hard to do that. How many kids can really do that?" Baruch Hashem, the answer is many thousands, thank you, and kein yirbu. He recalls that one year in yeshivah, he "went through" studying Torah day and night, and "then after a year — I loved it but you can't do more of that…"
Reading these inadvertently revelatory words, one can only muse: Whatever your experiences may have been, must you really inflict them on untold numbers of people of whose reality you know absolutely nothing?
But how could it be otherwise for someone who caricatures the sublime experience of limud haTorah for which a hundred generations of Jews lived and died as nothing more than "spend[ing] a day analyzing [one] line of the Talmud and all the commentaries, and that's it," about "women-related issues and damages," and who agrees with his interviewer that yeshivah men are preoccupied with "obscure alleys that have no relevance for living a good life"? He is so profoundly, tragically ignorant of Torah in all of the senses we described above: as a spiritual delight, as ethically transformative, as a dynamic, practical exploration of G-d's will for mankind, an intellectual adventure. His idea of learning? "Take the Tanach and understand who King David was … King David is my guy [laughs] … a warrior, a politician who had to deal with coalitions and struggles and even moral struggles in his life, and crises of faith."
Talmidei yeshivos hakedoshos, of past and present, I ask: Do you recognize yourselves in the crooked mirror he holds up to you? Does the ethical, intellectual, spiritual growth you and your chaveirim experienced in those wondrous youthful years or as yungeleit learning Torah, and their impact on your life since then, bear any likeness to this man's words? Do his sentiments describe your experience of learning, even now, so many years later, or your feelings about limud haTorah and bnei Torah, and what you wish your children to feel?
For Yesh Atid, it's about "a select cadre of elite scholars," about cost-benefit analyses of what a scholar can produce and contribute; for us it's about loving Hashem's Word and studying and teaching it with all one's abilities, about drawing down holiness and morality into a profane world. For them it's about Israel as a wannabe America — although the latter exempted divinity students from wartime drafts and generously funds grad students specializing in the work of obscure 18th-century Italian poets; for us, it's about Jews, in a country run by Jews, doing something quintessentially Jewish and Jewishly essential.
And it is this distorted, impoverished, technocratic view of the yeshivah as a factory for producing religious functionaries like another might produce sausages, that informs all the rest of what Yesh Atid's token "chareidi" has to say: his relish for writing the "test that is going to decide which 18-year-olds can study Torah day and night … it'll be less than 400" that will be exempt from the draft, and his boasts of the Knesset "Torah study" sessions he initiated with secular "Talmud scholars," radical Orthodox feminists and their ilk, whose notions of "Torah" bespeak both abject ignorance of sacred texts and sacrilegious distortions that would revolt the authors of those texts.
No wonder that for him, "it's the other way round: The guys who study Torah on the train on the way to work in Tel Aviv every morning are the princes of the Jewish people … the princes of my world." But we — Mishnayos Yidden, Shas Yidden, and everyone in between, including the guys learning on the train — see talmidei chachamim as our princely class (Gittin 62a), and, twice weekly, lovingly beseech Hashem to "maintain chachmei Yisrael in our midst, along with their wives, sons and daughters, their students and students' students," for they all are the royal entourage of our nation.
He's the picture of reasonableness as he revels in his "bomb kashya": "Why can't Israeli chareidim be more like me and my fellow American chareidim, who learned in yeshivah and then went to school and work?" Let's put aside the simple reality that America doesn't produce anything like the quantity of accomplished talmidei chachamim, yeshivos and kollelim, the seforim output, the society of spiritual strivers, that only Eretz Yisrael's unique Torah atmosphere does — and for good reason.
LET'S PUT ASIDE the strangeness of invoking the American way of life on behalf of a deeply intolerant attempt to socially reengineer a community of 800,000 souls, to order them about like so many pawns with threats of prison and zero funding for families and schools. And let's put aside —as if we can — that this moment, with a threat of annihilation in one fell swoop hanging over our heads (even as France's first homosexual "couple," who sparked that country's biggest street protests in years, were invited this month by Tel Aviv to adorn its "pride parade") is probably not the best time to remove from Eretz Yisrael the zechusim that constitute its real Iron Dome.
But know that the entire premise is false, because this group seeks not to import Brooklyn or Teaneck to the Middle East, to increase people's options. That was happening already and proceeding apace, until this gang burst onto the scene and made a shambles of it all. No, they seek to starve avreichim — those "parasites" mindlessly studying their ethically barren line-a-day — out of the beis medrash entirely. They wish, in a word, to surgically remove the beating heart of the Jewish People.
This article first appeared in Mishpacha.