A Solution Greater than the Problem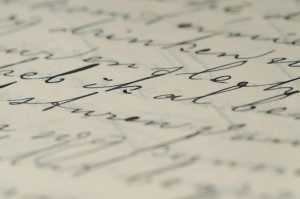 An Open Letter to Allison Josephs
As I am usually a fan of your work at Jew in the City, I am both surprised and a bit dismayed with your latest piece. I feel that you don't understand the agenda of the Women of the Wall, and have proposed a "solution" that favors the provocateurs over the innocent.
As a group, the Women of the Wall has a radical agenda. As two of the founders describe it:
WOW models to all Jewish women who pray at the Kotel that women can take control over their own religious lives. When haredi women, and haredi men, and haredi children see women leading services, wearing tallitot, and even handling and reading from Torah scrolls, their world view is changed. Like it or not, the sights and sounds of women leading services may initially shock them but then, when they get used to it, it will, it has to, change their world view. Women will no longer be seen as following men when it comes to communal prayer, allowing men to lead, but as individuals who are able to function religiously, on their own, without the "help" of men.
Do you understand, Mrs. Josephs? You are controlled by men, with their misogynist views [another WOW leader] and iron hand [yet another], and they're going to show you the light. That is why they refuse to pray at Robinson's Arch, which has all of the same Kedushah… but lacks the ability to impose their Judaism on other women.
The idea that it's them against the Rabbis is just as false as their claim that all they want to do is pray. Their real problem is you: a woman who is confident, educated, forthright, and Orthodox… and a Ba'alas Teshuvah at that! You know all about feminism and women wanting to chant from a Sefer Torah at the Wall, and yet… you disagree with them, and even say so in writing!
They have me pegged — I'm one of those fundamentalist ultra-Orthodox Rabbi types, one of the rioting charedi men who oppose them. But you? You make no sense to them. You put the lie to everything they are trying to accomplish. You might even be able to reach out to their younger members, who are sincere and really have no idea what the conflict is all about, and be mekarev them [bring them close to Torah]. Their entire agenda is predicated on the idea that people like you don't exist, that traditional women are subjugated, dependent, and ignorant [again, all their words, not mine].
This is why a HaAretz reporter first ignored Ronit Peskin, then flat-out called her a liar for daring to say that her group, the Women For the Wall, triggered the Gedolim's call which brought over 10,000 women there, and then a HaAretz colleague blogged a truly scummy, foolish, ad hominem attack upon Peskin, devoid of any reference to the issues. That's why the Women of the Wall promoted the aforementioned slimefest on Facebook as "honestly exposing WOW's 'opposition'" [emphasis mine] and then claimed that W4W "called for the violent thousands who protested our prayer." Never mind that the idea that "thousands" were violent is utter mythology, that perhaps 1/3 of 1% were violent, and more than that number objected to any wrongdoing. The relevant truth is that W4W called only for women to attend, required that there be no violence, and every single female attendee complied.
Why must they make this stuff up? Because they can't handle the truth about Mrs. Peskin… or her colleagues… or you.
Now, how do you propose to address their deliberate provocation and "in-your-face" feminism? By taking the Kotel from everyone, literally as if both sides were small children. Your proposed solution denies those who are sincere, those who truly wish to pray, the opportunity to do so at the Wall — because of a small group of troublemakers. And trust me, Anat Hoffman, their leader, would rejoice to see Torah Jews denied the opportunity. She proposed dismantling the place of prayer on a daily basis and replacing it with a secular "national monument" — and what you have proposed comes dangerously close to endorsing her "solution."
There is a famous vort from the Kotzker Rebbe. The Medrash says that G-d asked Tzedakah [charity], Chesed [kindness], Emes [truth] and Shalom [peace] if He should create the world. Tzedakah said yes, because "the world will be filled with Tzedakah!" Chesed said the same about Chesed. But Emes said no, because the world will be filled with Sheker [lies], and Shalom said no, because the world will be filled with Machlokes [argument].
So what did H' do? He "tossed Emes to the ground" and created the world.
But, asked the Kotzker, what about Shalom?
Ah, he said… if you don't bother with Emes, Shalom is easy!
Peace made by ignoring the truth is, quite literally, built on falsehood. And it is equally false to say that both sides are responsible for any dispute.
You are familiar with the Mishnah that says that a Machlokes l'Shem Shamayim [argument for the sake of Heaven] was between Bais Hillel and Bais Shammai. And not l'Shem Shamayim? Korach v'chol adaso [Korach and his congregation].
What does it mean? Why doesn't it say Korach and Moshe, because those were the parties arguing?
The answer, of course, is that Moshe was completely, 100% l'Shem Shamayim. The Mishnah said it was an argument not for the sake of Heaven — but not on Moshe's account.
Moshe didn't back away. He didn't roll over. HaShem doesn't want us to seek Shalom to the exclusion of Emes. Being in the middle of an argument doesn't automatically mean you're a Ba'al Machlokes; sometimes it means you're defending Kavod Shamayim [the honor of Heaven] and doing exactly what HaShem wants. Now it's probably true that this is somewhat against the nature of a frum woman, that it is more natural for you to want to avoid conflict, even when the innocent suffer from it… such is the challenge.
Make no mistake about it, the Reform movement, in a state of total collapse, needs to do something, anything, to motivate their members. And this is their motivator: "Wag the Dog" brought to life.
Eric Yoffie has it exactly backwards when he claims that the Orthodox have declared war. He sounds like the leaders of Hamas who claim that every Israeli response is an "escalation." Hoffman and Co. have declared war, and will keep it up until they have brought shopping-mall Judaism to Israel.
And all we have to do is accept a "truce" that denies us the most sanctified ground we can reach today — which, to them, has no sanctity (as Reform Rabbis in Israel declared quite proudly back in 1999). They are making this a battleground only because it has such sanctity to us. A "truce" that takes us all away hands victory to those fighting Torah, over the millions who go to the Wall each year simply to pray.
This is why we have Gedolim. Our own conjectures simply are not immersed, as theirs are, entirely in Torah. They see better than we do.
What I might guess will happen is that the Gedolim will decide, again, that women should come. They might explicitly state that no men are to go near them. The police, as well, might perceive the situation better and ensure that the WOW are surrounded by women. At that point, the WOW will be visibly botul b'shishim [nullified, insignificant].
With apologies to Edmund Burke, all that is necessary for the triumph of evil is that good women do nothing.
Please don't "do nothing" — and don't call for others to do nothing. The Women For the Wall have the potential to create a massive Kiddush HaShem [Sanctification of G-d's Name], if we can keep the idiot bochurim away on R"Ch Tammuz. The world deserves to know that there exist women like you, Mrs. Peskin, and the Women For the Wall.