Gaily Fighting Religion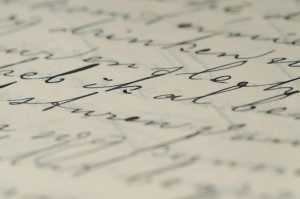 It is an interesting coincidence that two new volleys in the gay war on traditional religion were both fired last week, on two continents. While "GBLT" advocates in Israel were busy cynically misusing a shooting in a youth center to castigate rabbis who dare speak honestly about the Torah's view of "alternative lifestyles," the American Psychological Association also re-entered the fray, asserting that its members "should avoid telling clients that they can change their sexual orientation through therapy or other treatments." Instead, its new official recommendation to those experiencing a "conflict between their sexual orientation and religious beliefs" is that they "explore possible life paths that address the reality of their sexual orientation."
In other words, you can change your life path, meaning your religion, because, in contrast to your religious faith, your sexual orientation is an unchangeable fact.
A bit of historical perspective is in order. Until 1973, the APA classified homosexuality as a mental disorder. In fact, a psychiatrist who spoke out about the issue the previous year wore a mask to prevent professional repercussions for identifying himself as a homosexual. Then, quite suddenly, the APA reversed course and announced that homosexuals were perfectly healthy. Today, its website says that "since 1975, the American Psychological Association has called on psychologists to take the lead in removing the stigma of mental illness that has long been associated with [alternate] orientations" — a stigma that the APA itself helped to propagate for decades. Now, barely 35 years later, it has swung the pendulum completely the other way — creating a new stigma for those who might wish to change their own "orientation," and those psychologists who might dare suggest that this is even an option. "Practitioners should avoid telling clients they can change from gay to straight," says the press release.
If this were not amazing enough, this momentous resolution results not from extensive research into the efficacy (or lack thereof) of "Sexual Orientation Change Efforts (SOCE)," but from its absence. "Insufficient evidence that sexual orientation change efforts work, says APA," it reports. Given that lack of evidence, its response is not to commission new studies nor to suggest that the issue be examined, but to slam the door.
JONAH — Jews Offering New Alternatives to Homosexuality — has already condemned the APA resolution as the work of a one-sided task force that ignored evidence on its way to a predetermined conclusion. The APA's own release admits that the articles reviewed by the task force were mostly out of date. "Most of the studies were conducted before 1978, and only a few had been conducted in the last 10 years."
The APA is even unable to demonstrate that SOCE is somehow harmful. "The task force was unable to reach any conclusion regarding the efficacy or safety of any of the recent studies of SOCE: 'There are no methodologically sound studies of recent SOCE that would enable the task force to make a definitive statement about whether or not recent SOCE is safe or harmful and for whom,' according to the report." Instead, the APA resorts to conjecture on a webpage devoted to a "better understanding" of sexual orientation: "Furthermore, it seems likely that the promotion of change therapies reinforces stereotypes and contributes to a negative climate," it says (emphasis added).
How might new, up-to-date evidence be developed to determine the efficacy of modern methods, if anyone attempting SOCE is already to be labeled an irresponsible psychologist? And, even more to the point, would the APA similarly suggest that psychologists abandon attempts to cure child abusers and practitioners of bestiality in the absence of extensive studies proving the efficacy of past efforts? Of course not — because everyone agrees that those behaviors are wrong. The APA thus arrogates upon itself the right to determine which behaviors should or should not be discouraged — what is, or is not, "wrong."
That is not, though, the key to the conflict in values. Rather, the APA's resolution sides with those who assert that a sexual preference defines a person. This is the same sort of thinking that caused HaAretz reporter Anshel Pfeffer to casually equate a belief regarding the behavior of homosexuality, namely that it is a perversion, with "homophobia," a rejection of a person based upon his or her admitted predisposition towards that behavior. The APA says that this behavior is part of a person's identity, and to promote change "seems likely" to merely reinforce stereotypes and contribute to a "negative climate" for the people whose identity is defined by this preference.
The Torah, on the other hand, does not place human beings into unique subdivisions based upon their preferences, or even their behaviors. It condemns a host of behaviors as wrong, immoral, even perverse — but not the practitioner. Even Capital Punishment, whether administered for immorality, murder, or carrying wood to the public domain on the Sabbath, was intended to cause the sinner to turn away from his past behavior and prepare his soul to enter the World to Come, while simultaneously educating others in the critical importance of not replicating those behaviors. It is no different whether the behavior is pork consumption or kleptomania: the behavior is condemned, as are efforts to promote it to others — but not the practitioners.
Obviously, not everyone manages to maintain that necessary distinction. The answer, though, is not to condemn those who reach out to people with these issues to assist them to make changes more in accordance with the Torah's values. What JONAH and other psychologists do is nothing less than Kiruv, and their efforts should be commended, not condemned.