A Question About Aliya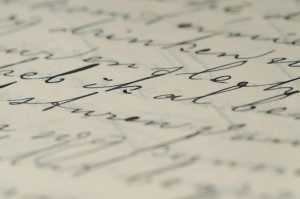 I am writing this from Israel near the end of perhaps my one-hundredth trip.  The first was in 1959.  As a rule, I am here three times a year.  We have an apartment in Jerusalem and I have a relationship with the Avi Chai Foundation which is nearby.  However, we are not considering aliya, primarily because our children and grandchildren are in the U.S. and my primary communal responsibilities are also there.
We once did consider aliya, at least at one or two levels of seriousness, including looking at an apartment.  That was forty-three years ago, when we came with two young children and I taught at Bar Ilan.  Although my feelings about Israel are powerful, I cannot say that I regret that we did not take advantage of the opportunity that was present in 1970.
Why?  For all of its diversity, American Orthodoxy ranges across a continuum.  There are the most charedi at one pole and the ultra-Modern Orthodox at the other pole, with much variety in-between.  There is also much fluidity and movement and there is no socio-psychological compulsion to embrace either extreme.  Charedi life in the U.S. is for many charedim not like charedi life in Israel.  There is much differentiation, as is evident when Lakewood is contrasted with Flatbush.  What is termed charedi in the U.S. may accept significant dosages of secular education at the elementary and high school levels and even accept forms of higher secular education.
The point is that being an American charedi does not necessarily mean extremely limited educational and career choices.  Nor, in fact, does it necessarily mean a distinctive charedi life-style.  If someone from a charedi family decides to be somewhat more modern, there are plenty of opportunities within Orthodox life to accommodate this desire.
The pattern is different in Israel.  There is greater rigidity.  This isn't to suggest that there aren't any charedi professors, lawyers, doctors, etc. or that charedim and the Modern Orthodox are never found in the same shul or that a chassidic young man who moves away from his parents' orientation must necessarily reject religious life.  There is a measure of variety in Israel, but it is far less pronounced than what exists in the U.S. and there is far greater polarization.  This is abundantly evident at the basic educational level where choices must be made regarding schooling.  There is nothing in Israel remotely comparable to the American yeshiva/day school pattern.
Israel schools are more homogeneous, with charedim exposed only minimally or not at all to secular study.  Charedi schools are exclusionary and exclusion extends not only to families that might be just a faint shade less charedi but, in fact, to charedim of different stripes.  As we have seen, chassidim do not want Sephardic youngsters in their schools.
Although at times the choice of school is difficult and even wrenching for American parents, there is no comparison to what occurs in Israel.  There the choice is often between a charedi school that outlaws limudei chol, the prospect being for exclusion from society, and a school that is weak religiously, the prospect being in that situation for religious abandonment.
Nearly all of us have, I believe, relatives or friends whose Israeli educational experiences testify to this reality.