Rabbi Meir Soloveichik's Stunning Invocation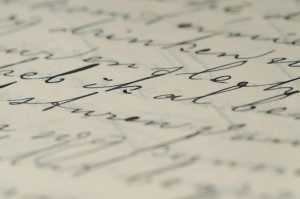 Rabbi Meir Soloveichik's invocation this evening at the Republican National Convention masterfully and elegantly highlighted themes and values that resonate with both Torah Jews and with a probable majority of Americans. In a brief two minutes, he credited G-d and faith for what is great about America. He spoke of a national mission and purpose, embracing the American exceptionalism that so many yearn to see restored. He left room to ask Divine assistance for those in the path of the weather system that threatens to engulf them.
He spoke with pride and confidence, as one who wished to join with all assembled in building a better society, not as a diffident outsider. Convention planners should be complimented for bypassing senior rabbis of other denominations (who grumbled about the choice in advance of the invocation) in favor of one who would have something of substance to say, and still not embarrass them. And Rabbi Soloveichik should be saluted for delivering a kiddush Hashem.
Most significant, however, was Rabbi Soloveichik's sense of Jewish responsibility, in sharp contrast to a different group of rabbis. Rabbi Soloveichik, with so little time allocated to him, and with the eyes of the world upon him, seized the opportunity to improve the lot of his coreligionists by placing Israel on a pedestal. At the very moment that he was called upon as a stand-in for all Americans, he insisted on also acting as a Jew. In doing so, he reaffirmed the commitment of these two countries to each other and to a commonality of values. He also reasserted the centrality of Israel in the hearts and minds of the majority of American Jews – a centrality that so many marginal and self-hating Jews work so assiduously to deny.
In one short address, Rabbi Soloveichik proudly proclaimed that Jewish particularism is not a sin. In doing so, he honorably countered the shameful irresponsibility of the 600 Rabbis For Obama, who recently included one of the most toxic and damaging haters of Israel in their group of signatories, as will be explained.
Listening to Rabbi Soloveichik was therapeutic. Just a few weeks ago, I sat through some of the most painful hours I had ever experienced in my professional capacity as an advocate for Jewish interests with the Simon Wiesenthal Center. I travelled to Pittsburgh to attend the biennial General Assembly of the Presbyterian Church (USA), as it mulled over a series of pro-Palestinian resolutions that called for divestment and boycott of Israel, as well as labeling her an apartheid state.
The anti-Israel forces did not have to fly in Palestinians to make their case. They were not needed, since the committee room was flooded with Jewish turncoats, who begged those assembled in the name of morality and their Christian obligation to punish Israel for its sins. Scores of them paraded around the convention with signs saying, "I'm young. I'm Jewish. And I want you to vote for divestment."
Their rhetoric is still too painful to repeat. One example will suffice. A young woman urged them to disregard any fallout from the Jewish community for voting against Israel. Justice and Judaism itself demanded that they do so. The Torah writes, "You shall not hate your brother in your heart," reading this in the Hebrew as lo sisaneh (sic) et achichah bilvavecha. Israel, she said, violated this daily by its brutal repression of our Palestinian brothers.
A magnificent group of Presbyterian friends had worked tirelessly to defeat the resolutions, and were successful in beating back most – but not all – of them. Even those who voted the right way conceded later that their view of Jewish support for Israel was changed by all of those young Jewish pro-Palestinians.
The entire erev rav was part of a small but noisy group of anti-Zionist Jews called Jewish Voices For Peace (JVP). They travel to lots of places where anti-Israel moves are contemplated, to provide cover for anti-Israel groups and genuine anti-Semites. The Jew-haters are able to point to them as proof that their measures are not aimed at the Jewish community, since so many Jews share their beliefs. They are also used as evidence that the Jewish community does not really support Israel, but is split on its support, with more and more listing to the Palestinian side. (In the case of the Presbyterian convention, even J-Street fiercely opposed the anti-Israel resolutions.)
In a word, JVP should be considered the equivalent of Neturei Karta, with an important exception. NK is seen by everyone else, Jew and non-Jew alike, as a bunch of clowns. They infuriate us, but the real damage they do is extremely limited. JVP is Neturei Karta on steroids. They can and do cause real damage to the authentic Jewish community, endangering the Jewish State and the lives of its inhabitants. If they can be included under the big tent of American Judaism, then everyone can. There are no bounds, no limits, no exceptions. You would think that any responsible group of Jews would detest, shun and anathematize them. You would think.
The leader of the pack at the Pittsburgh General Assembly was Rabbi Lynn Gottlieb, a member of the Jewish Renewal movement, and part of the old hippie culture that led to her "ordination" as the first woman rabbi of the '70's hippie group that has not yet recovered from ingesting too much bad acid. She led the charge, which is not surprising, since four years ago she led a mission of reconciliation to Iran. (Again, the parallel to Neturei Karta.) Despite this, those who signed on to the Rabbis For Obama statement saw nothing wrong with including her name.
In so doing, they exhibited poor judgment, irresponsibility, and showed American Jews – whether supporters of the President or Mitt Romney – how confused are their priorities.
Fortunately, a young Orthodox rabbi this evening stood up to them, and demonstrated genuine Jewish responsibility.