Gender Agenda of the RCA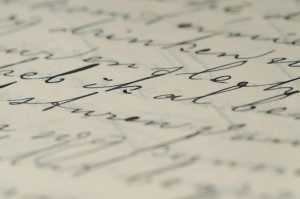 The Orthodox Rabbinical Council of America met this week and on the agenda was gender. This reminded me of another conference of professionals, the Arizona Engineers' Society (l'havdil) which I attended as a civil engineer when we lived in Phoenix in 1981. On their agenda was the question of whether someone who had no degree in engineering, but worked for years in the field, could list himself or herself in the phonebook as an engineer. It turned out that the phonebook company claimed that they were not in the business of checking credentials, and anyone could list himself/herself as an engineer even without a degree, and even without any experience. This drove home for me the fact that the label you give yourself, the label other people give you, and the label a professional organization gives you may vary widely.
The discussions in the RCA, and here on cross-currents, about ordaining women sent me back to reread portions of a kuntres printed in Altona in 1819, Eleh Divrey haBerit, a collection of 22 responsa containing arguments objecting to Reform innovations. As I hold a 1969 reprint of this book in my hands, one aspect stands out in particular. The Reform innovators did not cast aside Jewish law; the opposite—they got rabbis on their side to prove b'Rachel bitcha haketana that the relatively mild changes they practiced (first they did, then they asked) were within Jewish law. These included sermons in the vernacular, music played by non-Jews on Shabbat or by Jews just before Shabbat, relocating the bimah, etc. As Prof. Judith Bleich writes in her landmark 1992 essay on the subject of "Rabbinic Responses to Nonobservance in the Modern Era": there was an obvious attempt by "writers who favored Reform to prove that the new norms could be justified on the basis of halakhic sources." (I wonder whether Prof. Bleich has spoken or written on the current issue before the RCA?)
Just as in 1819 leading Orthodox rabbis drew clear boundaries where others were trying to push the envelope, I hope the RCA rabbis will not let their concern for unity override the necessity of defining what is in and what is out.