The NY Times and the Siyum of Daf Yomi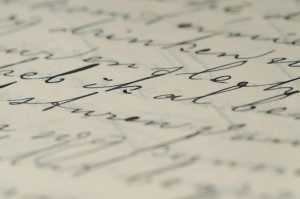 In his pre-Siyum Hashas post which reprises his wonderful op ed piece in the Los Angeles Times, Rabbi Yitzchok Adlerstein makes reference to the coverage of the last Siyum, including a front page article in the New York Times. Alas, although this year's event was much larger and although learning Daf Hayomi has become a much larger phenomenon, the New York Times did not see fit to give what occurred last night at MetLife Stadium in East Rutherford, New Jersey comparable prominence.
Of course, we should have no claim on where articles are to be placed in the publication that for American Jews is our newspaper of record. But we should expect respectful treatment. Today's article in the Times is anything but. Written by Sharon Otterman, it is a negative piece and in many ways nasty. The title is "Orthodox Jews Celebrate Cycle of Talmudic Study," but what appears in print tells us very little about the celebration of the completion of the study of the Talmud by tens of thousands of Jews around the world. What we get starting with the opening paragraph is a complaint about the place of women, both at the stadium and in the Orthodox Jewish scheme of things. The opening five paragraphs underscore this point.
We then get brief mention of what Daf Hayomi and the Siyum are about, but quickly Otterman returns to the women's theme and then we are told about Modern Orthodox women who attend a daily lesson at the Hebrew Institute in Riverdale and Rabbi Dov Linzer, the darling of many ultra-Modern Orthodox. Nary an additional word is said about the Siyum.
This is disgraceful reporting, although I am not sure whether what appeared in print should be characterized as reporting. If Otterman were an op ed columnist, she would be entitled to her opinion, as offensive as it may be to Orthodox Jews or any other readers. Her assignment presumably was to be a reporter, to tell readers what occurred at a remarkable event that drew nearly 100,000 participants, a remarkable event that culminated in an extraordinary outpouring of study and scholarship, of people who devoted serious time to ancient texts. But Otterman had an axe to grind and so her bigotry and perverse reporting prevailed.
Readers of the Times still do not have a clue as to what occurred last night at MetLife Stadium.