Dishonesty in the Service of Animus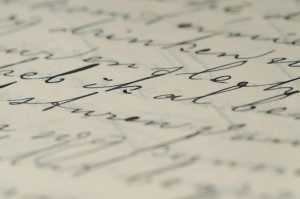 The seemingly insatiable appetite of the Forward for anti-Orthodox scandal-mongering has claimed its latest prey, Touro College, a "Jewish-oriented institution that reaches out especially to Orthodox students" (never mind that a full 32% of its student body is "minorities," and that in 2007 the college opened a medical school in Harlem, specifically to improve medical care in that community and increase the number of "minorities" practicing medicine).
According to the paper, the college "came under pointed questioning by curriculum experts after the Forward revealed that it granted academic credits for an online course put together by a pro-Israel advocacy group, " known as Jerusalem Online U. As one reads further, however, it becomes clear that the course didn't exactly "[come] under pointed questioning by curriculum experts." Rather, one Zachary Lockman, a professor of Middle Eastern and Islamic Studies at New York University, "reviewed the course syllabus on the Forward's behalf."
And what did the good professor find? That "[i]f Touro College has pretentions to be a serious academic institution, this is not a course that students should get credit for." Zachary Lockman offering expert opinion on the impartiality of an academic course on the Middle East?! This is incredibly rich. To understand why, consider this description of him by David Horowitz, author of The Professors: The 101 Most Dangerous Academics in America and a leading expert on anti-Israel bias in American colleges:
Lockman has been part of a movement, initiated by Edward Said, to transform Middle Eastern Studies departments into mouthpieces for anti-Israel and anti-American propaganda. He routinely calls Israel the "Zionist entity" … while referring to Palestinians as the "indigenous people" of the land "occupied" by Israel. Like many of his colleagues, he subscribes to the view that Israel and America… are perpetrators of colonial aggression against the Arab world… declaring at a 2009 UCLA event that "colonialism is Zionism."
But there's more. In 2008, Lockman spoke at the "First National Teach-In on Freedoms at Risk in America" at NYU, which was convened to decry the attention being paid by organizations like Campus Watch to the politicization of the discipline known as "Middle East Studies" by anti-Israel professors.
Other speakers at the "teach-in" included Norman Finkelstein, one of the most notorious Holocaust revisionists and Israel-haters of our time, and Lynne Stewart, the Maoist lawyer convicted of providing material support to terrorists for sneaking messages from her imprisoned client, the "Blind Sheikh" Omar Abdel-Rahman, mastermind of the 1993 World Trade Center bombing, to fellow terrorists. Mohamed Yousry, a translator for Stewart who was convicted along with her, was an NYU doctoral student who wrote his thesis on the Blind Sheikh. The supervising professor who suggested that thesis topic? Zachary Lockman.
Also in 2008, Lockman spoke at another NYU event on academic freedom, where he bemoaned the "ideological straitjacket on what can be taught in the classroom." And a 2007 article in The Nation entitled "The New McCarthyism" quoted Lockman to the same effect:
There certainly is a sense among faculty and grad students that they're being watched, monitored. People are always looking over their shoulder, feeling that whatever they say–in accurate or, more likely, distorted form–can end up on a website. It definitely has a chilling effect.
So let's review what we know about Zachary Lockman. He's a leading figure in the effort by the faculties of Middle East Studies departments across the country to use their academic bully pulpits to propagandize for the Palestinian cause. Indeed, Lockman is a past president of the Middle East Studies Association (MESA), which has in recent decades become so hyper-politicized that one of its founders, the preeminent scholar Bernard Lewis, was moved in 2007 break away and establish a competing Middle East Studies organization.
This is the paragon of impartiality and academic probity whom the Forward chose to review Touro's course offerings and to pronounce that "[i]f Touro College has pretentions to be a serious academic institution, this is not a course that students should get credit for." Even had we known nothing about Lockman's background, the highly unprofessional tone of derision in that comment alone would alert us to the true nature of this professorial poseur.
So there we have it: Campuses across America have become hotbeds of anti-Israel and anti-Semitic ferment due to a toxic mix of blatantly biased Middle East studies professors and aggressive Muslim student groups, but Heaven forfend that even one college should offer even one course seeking to counterbalance that onslaught.
And to compound the irony, Lockman himself is a great defender of so-called "academic freedom," repeatedly whining in public about the "ideological straitjacket" that prevents him and his cohorts from freely dispensing anti-Israeli and American agitprop in their classrooms and the tragedy of feeling "that they're being watched, monitored." Sort of how Touro might be feeling right about now, professor?
So much for Lockman, but let's not lose sight of the role of the Forward, that self-described "revered institution in American Jewish life," in this tangled web of hypocrisy and deception. Putting aside the paper's palpable anti-religious animus, what does the Forward's selection of this shameless Palestinian apologist as the arbiter of academic impartiality, and its failure to inform readers of Lockman's history, tell us about the paper's journalistic ethics?
Originally published in Mishpacha.