Now we've seen it all… Tefillin Barbie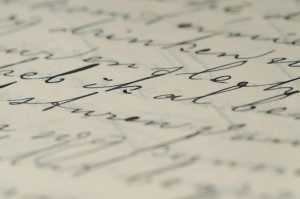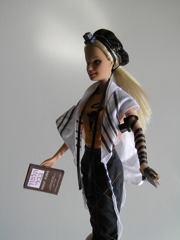 Just in time for Purim comes this item, yours for $95 plus tax, plus another $35 for the Sefer Torah. Truly unsure what to make of this, I called in my local expert on all things dolls and accessories: my eldest daughter.
"Is that supposed to be a boy or a girl?" she asked.
"A girl," I told her.
"Then why is she wearing all the things men wear?"
Note the Steinsaltz Gemara in her right hand. See what happens when you let a girl learn Gemara?
My wife first noticed that the builder apparently has a set of Ritv"a from the Mossad HaRav. Then when she reached the last picture (of "Barbie leading Daf-Yomi shiur") she was almost ROTFL (rolling on the floor laughing) quite literally. Happy Purim, indeed!