Obama, Racism, and the Jews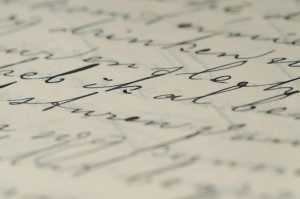 I believe that getting America to the point of electing a black President was one of America's finest hours. — Rabbi Yitzchak Adlerstein, November 12.
He beat me to it, as I was going to make a similar comment. As a strong McCain supporter, I did not expect to have such positive feelings about the statement made by Americans about America today, through this election. Less than 50 years after whites had to be forced to share classrooms and bathrooms with black Americans, they elected one to be President of the United States. If I read the electoral college numbers correctly, then although it is true that over 90% of African-Americans voted for him, Obama would have won without the black vote.
Despite his selection of the very partisan Rahm Emanuel to be his chief of staff, Obama has begun with a number of overtures across the aisle. If he governs the way he campaigned — namely, in the center — then the next four years may be a pleasant surprise, and we should give him the chance to prove himself.
This does not change the fact that thoughtful Americans, especially Jewish voters and those concerned for Israel, had legitimate and extremely serious reasons to oppose him that had nothing to do with bigotry and racism. It would behoove Obama's supporters to recognize that a slanderous and unsubstantiated accusation of bigotry is, itself, bigoted. Both during and after the election, we've heard that Jewish opposition to Obama, especially Orthodox Jewish opposition, was based upon his race — without a scintilla of valid evidence. I include, among these, Gary Rosenblatt's recent editorial in the Jewish Week ("Racial Comments 'Shock' Principals"), so approvingly cited by "Reb Yid" in the comments to Rabbi Adlerstein's recent post.
Perhaps the most egregious violation of standards of decency was this from Howard Katz in the comments: "American Orthodoxy was unable to particapte [sic] in this transformational moment, still seeing in Obama 'the shvartze'."
Mr. Katz, this comment is so far out of line that I must step away from my careful, third-party references to those in a debate on any legitimate issue. You are both a smear-monger and a bigot. Far from calling for apologies for "ugly and racist anti-Obama propaganda" that never existed in the Orthodox community, you should be the one to apologize.
I do not mean to underplay racism in the Orthodox community; it surely exists, but the non-Orthodox hardly have reason to crow. [UPDATE: For an explanation of the distinction, please see my comment below.]
When a potty-mouthed Jewish comedienne pointed to bigoted bubbies in Florida, did she only mean Orthodox ones? Of course not. Neither, of course, does anyone suspect it was an Orthodox Jew who concocted the myth that Obama was a closet Muslim — which gained such currency that Michael Bloomberg spoke out against it. And, for that matter, it is not Orthodox Jews who have fled to the suburbs as blacks started to buy neighboring houses — in my neighborhood, my neighbors are now almost exclusively either black or Orthodox.
Furthermore, racism is but one variety of bigotry. One Orthodox Rabbi silenced a supposedly "liberal" student by asking her: "ok, so you know your parents would be happy, tolerant and loving if you chose a black man to be your spouse. What if he were black-hatted?"
The Jewish Week article so lovingly cited by Katz and "Reb Yid" is a farce. From the outset, it uses concocted scenarios to prove racism — to wit, a comment regarding Obama that "My Mommy and Daddy told me that he doesn't like Jews and is dangerous." Not only is Obama's long association with Palestinian/Arab agitators legitimately troubling to Israelis and anyone pro-Israel, but more importantly, that statement says nothing about Obama's race. By citing this as an "example" of isolated racist statements, the principal was indeed "conflating racial bias and 'serious and legitimate concerns' many Jews have about Obama and his views" — but a parental response saying so was cited as if it "dissented" from the opposition to racism. To the enjoyment of his liberal readers, Rosenblatt simply delights in criticism of the Orthodox, whether valid or not.
If you took any group of white McCain supporters of similar size, whether Jewish or not, you would find at least as many racially-tinged comments as were found by these principals in their schools. And, though it's hardly politically correct to say so, the most likely source of a racially-intolerant comment from someone in a leadership position this year was from an African-American.
This is a universal problem, not a Jewish or Orthodox one. We can't survey Reform or Conservative children for racial sensitivity in this case, because their parents were overwhelmingly pro-Obama. However, we do know from other incidents across the country that Obama's youngest supporters were hardly less likely to engage in bigoted comments, intimidation and threats: "That's when you know America is truly supportive of diversity of opinion, when children must whisper for fear of being ostracized, heckled and crucifixed… here you are, promoting this person [Obama] that believes we are all equal and included, and look what you've done?"
As for the adults — in Pennsylvania, insensitive comments were the least of their problems. In at least one case, Black Panthers armed with billy clubs stationed themselves outside a polling place.
No, what was unique about the Orthodox schools was that the principals in these cases acted, with letters to parents urging them to talk to their children. And the response was "overwhelmingly positive" — putting the lie to Katz' foul accusation that racism is either endemic or approved in the Orthodox community.
It was never Obama's color that was the issue, but his views and his policies. I have never for a moment doubted that Barack Obama was the most intelligent of the three major contenders for the oval office this year. He gave little evidence of wisdom to match his intelligence, in either his views on foreign policy matters or his choice of associates. The former, of course, was the more troubling — but now we will all see how quickly he learns.