This Cellphone speaks Yiddish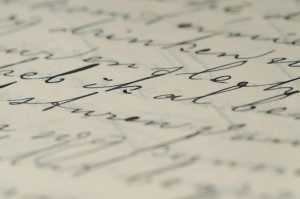 In a surprising testament to the power of the Chassidic market, Partner Communications (Orange) is now offering a Yiddish cell phone. This is newsworthy for a host of reasons, especially considering that the distributor, Accel Telecom, reportedly spent months developing the Yiddish interface.
Like their American contemporaries, who speak English as a second language, most Israeli Chassidim are fluent in Hebrew. But in addition, the learning curve to operate a phone, even in a foreign language, is just not that high. Considering that these are "kosher" phones, which don't provide text or Internet capabilities, there's really not much to learn.
When the kosher phones first emerged, there were the usual comments about the cell phone providers "bowing to Charedi pressure" and the like. This time, though, the existing phones were already sufficient to satisfy rabbinic concerns. It's simply about marketing, which, of course, was the truth behind the kosher phone, as it is about kosher certification on foods. Orange believes that this new phone will give them a competitive edge which justifies the investment — and that's what makes this so interesting.
The Chassidim are the entire market for this new phone. The overwhelming majority of Israeli "Lithuanian" Charedim speak Hebrew at home, and the Sephardim most assuredly don't speak Yiddish.
For decades, academics have been telling us that Yiddish is a dead or dying language, which would only live on in Chassidic enclaves like Borough Park and Williamsburg. They are right about its limits. Many Lithuanian Yeshivos have lectures in Yiddish, and that may continue into the future (although that, too, is an open question), but only the Chassidim keep it as their first language. As for "secular" Yiddish, it's something that older Jews clinged to as a reminder of the Judaism they left behind in Europe, but inspires little interest among Jews under fifty. The University of Maryland is set to cut funding for its Professor of Yiddish at the end of this year.
Their mistake, reflected in sales of this new phone, is the belief that the Chassidic enclaves will remain small. Although I don't have the Avi Chai survey at hand, I recall that the number of children in U.S. Chassidic schools has doubled in the last ten years. This new phone is all the proof you need that Yiddish is anything but dying!