An Anguished Question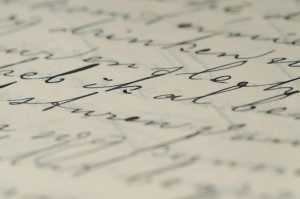 Israeli media are reporting that there was another incident of violence against a woman for refusing to move to the back of the bus.
I have no way of knowing whether the story is true, in whole or in part. Past history, however, would predict that there is some kernel of reprehensible truth, no matter how much it may have been embellished by the haredi-haters in the media. My spies in Ramat Beit Shemesh-Alef (the next community over from Ramat Beit Shemesh-Bet where the deed was done, if it was done) are hard at work, but I don't have verifiable corroboration of the charges that five haredi youth assaulted a frum woman and the IDF soldier sitting next to her. Reportedly, police efforts were then thwarted by a crowd of supporters who came to their aid, who also disabled the tires on the police vehicle.
Verified or not, I can tell you who is interested in the story, and who picked it up right away: the Muslim media. I have seen with my own eyes the output of one Muslim listserv under the appropriate enough title "5 ultra orthodox Jews beat the hell out of woman in public."
When the Neturei Karta rashaim gave succor to Ahmadinejad, there was a huge show of revulsion from all – and unexpected – parts of the community. Even those who shared NK's radical anti-Zionist platform drew the line at offering aid to the enemy. There is no reason to believe that the Muslims who circulated the story are our enemies. But there is also no way that the story will not propagate itself virally, and quickly fall into the hands of our enemies, who will joyfully point out to the world that in the much-vaunted Israeli democracy, elements every bit as primitive as themselves have free rein.
Ahmadinejad may very well be bluffing. Others, however, are involved in a daily, sustained war against our country and our people. How long will we tolerate people who strengthen the hands of our enemies, hands reaching out at this very moment to murder and maim, R"L?
Some of the citizens of Ramat Beit Shemesh have organized a petition campaign, condemning all forms of violence. They have some support from their rabbinate, but not enough. Perhaps it is time for the rest of us to get involved. Perhaps when meshulachim from RBS come knocking at our doors – and they certainly will – perhaps we precondition our donations on the heads of those mosdos signing on to the petition.
If we don't, are we as well aiding and abetting those who are poised to destroy us?