People With Questions Are Not Sick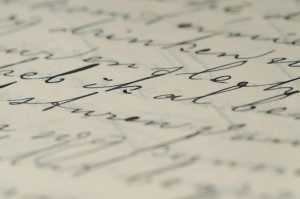 Is there a new fifth column in our midst? A recent article deals with adults who have shed their emunah but have not walked out of the community. It analyzes causes, and offers prescriptions. It is devastatingly accurate in regard to many of the people it describes – perhaps even most. It is not accurate in regard to what is at least a significant minority of people who struggle with real issues and challenges. Confusing the two populations, I fear, will be responsible for the future loss, c"v, of many neshamos.
I have a better solution, that owes much to Marie Antionette. Let them eat matzah.
Many have observed the tension between two different symbolic messages in matzah (see Ramban, Devarim 15:5; Tosafos Pesachim. 108A s.v. mei d'hava) On the one hand, it reminds us of the speed of our redemption. On the other, it is the bread of poverty and affliction. Which is it? A symbol of cheirus, or of avdus?
R Chanoch Kerelenstein zt"l opts, as do others, for the former. Genuine cheirus, he writes in his sefer on Pesach, means liberating ourselves from the forces and faults that prevent us from becoming what Hashem wants from us, which hold us back from a fuller relationship with HKBH. By reminding us of our spiritually and physically humble roots, the avdus-related imagery of matzah helps cure us of the major obstacles to greater spiritual output: ga'avah and self-attribution. We are reminded of how small we really are. Whatever we feel proud about is not so much a matter of our own accomplishment and greatness, but of what others consider accidents of nature and nurture – and we see as Divine Providence. Whatever strong points we possess were engineered by HKBH, not ourselves. When we look closely and honestly, we are as simple and unembellished as a plain matzah. The avdus-related part of matzah therefore keeps us humble; this allows us access to higher forms of cheirus. We can only let HKBH in where we have made room by banishing the inflated ego that pushes Him out.
To Chazal, the worst incarnation of evil is Amalek. R Kerelenstein observes that, fittingly, the gematria of Amalek is rom, or raise up. One of the implements in the Amalek tool kit is raising up our worth – including our depth and our understanding – in our own eyes. When we remain conscious of our insignificance, when we are not intoxicated by our own greatness, it is easier to live with that other great tool (and gematria equivalent) of Amalek: safek, doubt.
Amalek is on a roll. People who have been exposed to general culture know that notions that were clear and evident hundreds of years ago are not so clear. Old "proofs" simply don't work, and new doubts about all sorts of things have sprung up. To be sure, none of them puts a dent in our emunah, but the nature of that emunah has morphed. What we know to be true cannot be so convincingly demonstrated to our neighbors, who have other plausible ways of understanding the world and Torah. (Plausible does not mean correct. But incorrect does not mean implausible. We know that HKBH allows – must allow – attractive ways in every generation for people to reject. The choices need to be balanced. Avodah Zarah used to be an alternative. It has been replaced – and Amalek has capitalized on this – with the work of Spinoza, Wellhausen, Darwin and their successors.)
Struggling with doubt is not new. There were always some people who, for better or worse, questioned a bit more, or were exposed to questions that others had not thought about. These seekers did not necessarily shed their emunah. They understood the gap between the human and the Divine, the inherent uncertainty in much of our thinking. They could long for clarity, and spend decades seeking it, while accepting their immediate lack of it. Often, they would find it in time. Even if they didn't, they did not let questions interfere with their core commitment to Hashem and His Torah. They accepted the struggle as part of life. They internalized the avdus message of matzah. Knowing that there was much that they didn't know and couldn't know, not having all the answers was liveable. It was no cause to walk out of practice, or even remain within as a conscious unbeliever.
What has changed from previous generations? To be sure, as the author of the Ami article states, the internet has played a role in doing the work of Amalek – spreading safek, doubt, to anyone with any curiosity. But that is the least of the changes. Two more are far more important, at least for some people.
The first is that until recently, we had major talmidei chachamim well versed in the intellectual challenges of the day who devoted much time and energy battling the mockers and skeptics on their own turf. Think R Saadia Gaon, the Rambam, R Yehuda HaLevi hundreds of years ago. Think R Samson Raphael Hirsch, R Dovid Tzvi Hoffman, R Yitzchok Isaac Halevi, and the Malbim in more recent times, battling Higher Criticism or the platform of Reform, or the extremes of Jewish Wissenschaft. These figures studied and mastered the challenges from the inside, offering real counterpunches, rather than glib bromides. They did not, and could not, "prove" their case, but they could show that alternatives existed that were as attractive as any other. (This meant that the "matzah eaters," those who were not full of themselves, could live with the doubt without deciding firmly in the wrong direction.) We do not have such figures today. The last that I can remember was R Yaakov Weinberg zt"l.
The second factor is the appearance of wrong answers. Sending serious seekers to vaunted "experts" is worse than allowing them to struggle on their own. Once a person meets the acclaimed "answer people," the people everyone around him tells him or her are the greatest and deepest minds and finds their answers inadequate, he no longer has any reason to wait. He has gone to the top, and knows he cannot live with their approach – often with good reason.
The world of kiruv is populated with many wonderful people. Some of them are deep thinkers, and have taken the time to read and understand the genuine questions and doubts. (Rabbi Motty Berger of Aish immediately comes to mind.) Others, however, have swallowed the Kool-Aid. They are so convinced that answers are there, they imagine that they have found them, despite the fact that they are remarkably similar to the orthoprax subjects of the article, who are described as ignorant of both Torah and the secular challenges. Often, they are hopelessly ignorant of the literature and of the complexity of the challenges. (The embrace of the Bible Codes, the often shallow way in which the serious body of evolutionary evidence is dealt with, the use of oddball minority approaches to science, and the complete unawareness of issues relating to biblical studies are examples that come to mind. A good way to tell if you are dealing with one of them is if he tells you he has spoken to "the biggest scientists" – whatever that means.)
Back to the major thrust of the article. It deals with a phenomenon that increasingly winds up on our radar – adults at risk, and adults who have fully opted out, at least in their mental space. Many, the article relates, can't tear themselves away from their families and their community, and go through the motions (in common parlance, "becoming Orthoprax"), while privately ceasing to believe. One such person served as a moreh hora'ah in Brooklyn.
The author's judgment is that these people who claim a crisis of faith are "sick," and require a refuah shelemah. Would they not be off kilter, they would certainly accept the cogent answers readily available from emunah specialists, frum scientists, and kiruv professionals. To prevent such sickness in the future, the author wants more of us, young and old alike, to formally deal with the bases for our emunah, which can be provided by these same people.
He is alas correct about many, and probably most of those who match the description. Their resistance is indeed emotional, and not helped by any kind of argumentation. Their knowledge of both Torah and kefirah is lacking. The author writes this about his conversation with an anonymous kiruv worker experienced with such people:
They simply left their emunah behind, following instead a nonsensical thought process into the thicket of
Apikorsus. Had they any true understanding of Judaism, they would have never felt threatened by secular thought. The problem is their superficial grasp of both topics…He describes them almost as mentally ill. "To me, [the disbelief] is a sickness," he says.
It is vital to understand that there are many others whose questions are sincere, and whose situation is worsened by putting them in contact with purveyors of superficial and simplistic "answers." There are far more of them than we think. People who encounter friends struggling with questions need to ascertain whether they belong to the group described in the article, or the many people dealing with real issues and challenges. Rather than to meet well-meaning people who provide simplistic, facile and unsatisfactory approaches, it would be better to have them meet frum people of deep intellectual ability who also struggle, without detracting from their shemiras hamitzvos. There are many, many of them. They will provide some answers, but more importantly, will be models of how to live with questions.
Rabbi Yerachmiel Milstein is one of the most talented people on the kiruv scene. If he says what he is quoted as saying, I will believe him.
Emotional problems are behind almost all kefra. "In addition to many other things, to stop believing is inconvenient." Immersed in a religious world, they are suddenly cut off from their entire milieu. "Why would they do it if they didn't have some emotional issues?"
Why? Because some people have enough intellectual integrity to live by what their minds tell them, even if it is inconvenient. Isn't that what we Torah-true Jews often have to do? Is it impossible to believe that others do the same? Perhaps Rabbi Milstein hasn't met them. I have.
We have to be careful to differentiate between the two types of questioners. Labeling all of them "sick" is wrong and will have disastrous consequences. Learn about the second group, and find out the people in your community to send them to. Those questioners may need, like the rest of us, a yeshuah, but not a refuah.