Of Concerts and Bans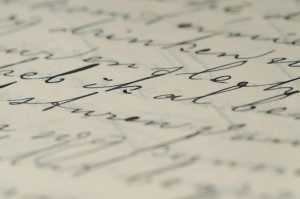 by Rabbi Dovid Landesman
I write this piece with a sense of b'dchilu u'rchimu – let's translate this as trepidation. When I was younger I was less hesitant about being a semi-m'gadef – ascribing all types of vile characterizations to gedolei yisroel who seemed to somehow not get what was perfectly clear to my post-adolescent mind. With my vast storehouse of Torah erudition and my unbelievably astute analysis of the world around me, I was somehow qualified to make Torah pronouncements on issues that did not fit strictly into the area of halachah. I was willing to admit the supremacy of gedolim in some areas, but to expand this admission to the grey area that is called "da'as Torah" – no way, Jose!
As I matured, a still ongoing process, I realized how little I really know and more so, how much they do know. I am no less perplexed by some of their pronouncements, no less bothered by their seeming lack of awareness of the real world, and no less astounded oftimes by public pronouncemnts of policy. Nevertheless, I am reluctant to simply discredit them or ignore their words. Instead of condemning, instead of being cycnical, I do my best to understand. I also realize that a challenge even to contemporary roshei yeshiva is foolish. No matter how many steroids I take, I'm not going to challenge Barry Bonds to a homerun derby!
A case in point: at the last Torah Umesorah Convention, Rav Aron Leib Steinman was asked for a halachic opinion regarding the suitability of a rebbi playing sports with his talmidim. To Reb Aron Leib, coming from Bnei Brak and living in an environment where such behavior would be an enormous pritztat hagedorim, the answer was obvious – lo with an aleph! Did Rav Shmuel Kaminetzky or Rav Aharon Shechter or any of the American roshei yeshivot who were present qualify this statement as being unacceptable in most parts of America? No! Does that mean that they disagreed with the p'sak? No! Do they enforce it or even mention it? No! Does that make them hypocrites? No! Confused? Yes!
Years ago, when I graduated high school, Rav Aron Kotler zt"l consistently and constantly reiterated his position that it was absolutely forbidden for a yeshiva student to attend college. While never – at least in my memory – actually using the term assur when talking about college study, Reb Yaakov zt"l and Rav Schorr zt"l never publicly contradicted Reb Aharon. The same can be said about Rav Hutner and Reb Moshe. Despite the unequivocal p'sak of the unchallenged gadol hador, the clear majority of talmidim of Torah Vodaath, Chaim Berlin and MTJ attended college. [The educational background of the daughters of some of these roshei yeshivot is well known and will not be discussed. It might seem to be supportive but it is not germane to the argument I make.] Is there an inconsistency involved? Yes! Does this silent acquiesence seem to be hypocritical or cowardly? Perhaps! Puzzled? Clearly!
When Zimri was cavorting with Kozbi in the tent, Pinchas came running to the beit din of Moshe. "Gevalt," he exclaimed, "do you know what's going on over in Shimonland?" "Sure do." Moshe replied. "Can't we stop it?" "Yes." "How?" "The halachah is kanaim pog'im bo."
Pinchas grabbed a lance, went to the tent and came out with a skewer full of prince and princess. Why didn't Moshe do it himself? Some of the mefarshim explain that he would have been accused of hypocricy given that he too was married to a non-Jewess. Others contend that it would have been the end of his leadership and effectiveness as a teacher; a kanai can not lead. [see Malbim who notes that when Eliyhau performs an act of kanaut vs. the prophets of Ba'al, he is told ee afshi becha – I (Hashem) no longer want you.] Pinchas' halachic dilemma falls into the area of halachah v'ein morim kein – it is the appropriate ruling but we do not teach it. Why not? Because it will turn out to be counter-productive. Were we to live in a world where kanuat is understood not to be fanaticism for the sake of fanaticism, but rather a zealousness motivated by love of G-d, then killing Zimri would have been mainstream halachah and Moshe would have done it himself. But in a world where people can be accused of having ulterior motives, then kanaut is halachically permissible but impractical to mandate.
I would take this one step further. When the community is not at the point where it can accept a specific ruling – even when that ruling is made by gedolei olam who make it clear that they are issuing a p'sak halachah – then the reluctance of the tzibbur to accept that ruling can abrogate it. This is the basis of the concept of gezerah she'ain hatzibbur yachol la'amod bo. The gezerah was made, but it is almost automatically rescinded when it becomes unenforceable. [I admit that I am not enough of a baki to analyze the means through which this process transpires. Anyone who can do so, aderaba – your doing so will truly be l'toelet.] Does this mean that there was no point in making the gezerah given that it would never be enforced? Should the issuing authority first have taken a poll to see whether or not people would accept it? No, for there is educational value in evaluating the reasons that led to the issuance of the gezerah. When Rav Aron Leib issued his p'sak about playing ball, it was clearly in the parameters of gezerah she'ain hatzibbur yachol la'amod bo. As such, the roshei yeshiva sitting on the dais had no reason to disclaim it. On the contrary, their silence should be taken as an indication that there are certain boundaries that should be established that the tzibbur can accept.
I think that Reb Yaakov and Rav Schorr both understood that Reb Aharon's psak about college was simply not going to work in Torah Vodaath. It would have meant the end of the yeshiva at that period. At the same time, they did not come out against it because its issuance was a strong message about the primacy of Torah education. Given the timeframe and the mindset of the talmidim, it was halachah v'ein morim kein.
I believe that the same is true of the tumult regarding the concert in Yerushalayim. The rabbanim who signed the kol koreh know that the majority of the tzibbur will not follow this p'sak. It has been made numerous times in the past and will undoubtedly be made numerous times in the future. Nonetheless, they issued the p'sak understanding that while it might itself be disregarded, the organizers of this concert and ones in the future as well, will be careful – to the extent possible – to prevent the venues from degenerating into a spectacle.
It behooves us to be careful when we criticize gedolim as Neanderthal men. Anyone who has had contact with any of those who signed the kol koreh can tell you that they've got more street smarts than you think. Yes, it is true that the handlers and mashakim often distort the true intent of gedolei yisroel. But from personal experience I can testify that many gedolim carefully choose when they allow it to appear that the wool is being pulled over their eyes.
Rabbi Landesman is the Educational Director of Aish Tamid in Los Angeles and the author of several Torah works. This article first appeared on his blog, Charadiation.