Sad, Not Stunning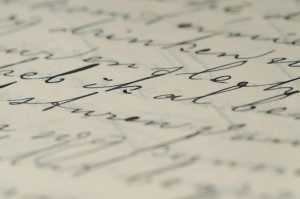 The Baltimore Jewish Times calls them "stunning:" the results of the new demographic survey commissioned by the Associated: Jewish Community Federation of Baltimore. They highlight both the tremendous growth of the observant community and the decline of heterodoxy, with numbers too powerful to ignore. While they should come as little surprise to us, they are a distress call. They indicate that we are not doing enough.
Twenty-one years ago, the first National Jewish Population Survey alarmed the Jewish world: half of Jews married since 1985 had chosen a non-Jewish partner (see p. 20). It also reported that while 25% of active Jews were raised Orthodox, only 6.6% of Jews remained so (p. 16). [The Orthodox cried undercount; much of the data was collected on Shabbos.]
The high percentage raised Orthodox, but no longer observant, was the tragic consequence of the lack of day schools – but the "ex-Orthodox" still identified as Jews. Less than 6% of those who (r"l) chose another religion or atheism were raised Orthodox (also p. 16). Other denominations were serving as waystations for departure from the Jewish people.
Federations responded by pouring resources into "Jewish continuity," plastering these words upon everything from modern Israeli dance to ecology retreats. In their eyes, Orthodoxy was a vestige rather than the solution. The "Jewish Outreach Institute" was formed – not for Kiruv, but to attract non-Jewish partners to Judaism. Intermarriage was recast as a blessing in disguise: if these couples would decide to both be Jews, the population would grow.
A second survey was performed in 2000, and found that 13% of all respondents were Orthodox (p. 6) – doubling in just 10 years. Moreover, the Orthodox were 23% of all children. Federation analysts highlighted that twice as many Jews were raised Orthodox (20%) as were Orthodox adults (10%) (ibid., p. 7), and failed to discern both the vast improvement and its meaning: the younger generations, products of the day-school movement, remained Orthodox – prompting recognition of a crisis for heterodoxy that had existed all along.* The results also pronounced the Sunday/supplementary schooling received by most non-Orthodox children essentially worthless, and discerned little or no results from the "continuity" and "outreach" efforts of the previous decade.
Yet nothing changed. Additional money flooded into programs with no known impact. After a decade during which the Satmar system alone added nearly 100 classrooms, Orthodox population growth was dismissed as statistical error. Some finally recognized the Orthodox undercount of 1990, but imagined that this alone accounted for the increase, while Brandeis researchers concluded that the non-Orthodox were undercounted in 2000.
What is remarkable about the new Baltimore survey is not the results, but the pollsters' acknowledgment that there are only two relevant "denominations." There is little practical difference between Conservative, Reform, or unaffiliated.
Orthodoxy is flourishing. 87% of Orthodox adults under 35 are married (all to Jews)(p.8), families are large, and their population has grown by over 50% in ten years.1
Heterodoxy, though, is imploding. Only 15% of non-Orthodox adults are married, and 42% of those have intermarried (p. 57). In intermarried homes, only 30% of children are being raised exclusively as Jews, and less than 50% as Jewish at all (ibid, p. 60). Continuity efforts have failed, as the problem is worse not better: the non-Orthodox Baltimore population declined by over 10% during the decade.2
Michael Hoffman of the Associated talks about the opportunity "to figure out what's next." Shmuel Rosner opines that Baltimore isn't "the future of American Jewry" in the Jerusalem Post. And as for the Jewish Outreach Institute, it sees "an amazing opportunity to increase the number of families making Jewish choices" – because so few families have already made them.
We, on the other hand, already saw the trends and know where this is leading – and we have the answer. Do we, as a community, feel the achrayus, the responsibility, to do all we can for our fellow Jews – now, before it is too late?
This article originally appeared in Ami Magazine, Feb. 2
* Rampant intermarriage among the 2nd and succeeding non-Orthodox generations is as old as Mendelssohn's own family. American Judaism of the late 19th Century was almost entirely Reform, and numbered roughly 1.5 million Jews, yet very few Jews today can trace their lineage back to the Reform Jews of that era. In the past, though, this phenomenon was hidden by the constant influx of newly ex-Orthodox Jews.
1 This is true both within the Orthodox community internally, as well as a percentage of Baltimore's Jewish total. The survey records 93,400 Jews as +2% from 1999. That would mean that in 1999 there were 91,500 Jews, of whom 21%, or 19,200 were Orthodox, vs. 32% of 93,400, or 29,900, today.
2 Determined by subtracting the Orthodox number from the total, as per the data in the previous footnote.