All In a Day's Work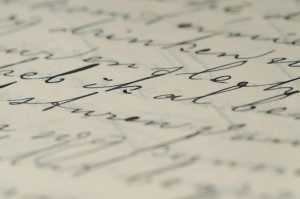 Almost always, I shy away from mixing business with blogging pleasure. Too many people, I fear, would just not appreciate how I spend a good deal of my working day.
Essentially, my job at the Simon Wiesenthal Center is old-time shtadlanus/ advocacy for the Jewish people and the State of Israel transposed to the current realities of power and authority. (No, I haven't been at it very long. Until a few years ago, I was able to spend my time on teaching Torah and kiruv.) Such advocacy always implied trying your best to think three steps ahead. Today, this attempt at foresight has to factor in multiple layers of government, the international community, NGO's, and the different appetites of consumers of an assortment of media outlets. It means putting out fires, as hostile groups and individuals must be challenged, lest bad situations get even worse. It means looking for friends and allies in unconventional places, and developing personal relationships with them.
All of this requires developing language and techniques that are not the usual fare of the beis medrash – while reminding yourself that it is in the beis medrash you would prefer to be! Nonetheless, the difference in approach from what would be found in the beis medrash (or even in the banter in the coffee room) might be disconcerting to some readers, so I usually stay away from reporting on it.
I am going to take the risk on this one, only because it is an example, as imperfect as it might be in its execution, of having something Jewish to say about a general topic in a manner that non-Jewish friends can applaud. My experience makes me a firm believer that Jews who interact with non-Jews ought to be doing more talking about our Jewish values with our coworkers, not less. I hope that the essay that follows, reproduced from Monday's Washington Post's On Religion blog, will stimulate some thought among those who agree.
Background: The newly installed governor of Alabama came under major fire for telling people in a church that he regards only Christians as his brothers and sisters. A large and diverse chorus questioned whether he was suited to remain governor, rejectionist as he was of all non-Christians. Saying this on Martin Luther King Day did not help.
The remarks were ill-chosen and poorly timed. Yet, some of the criticism was over the top. My colleague Rabbi Abraham Cooper (read more about him in the long treatment in a recent issue of Ami) and I put our heads and keyboards together, and pounded out a quick alternative view. (Stories get stale very quickly; you seldom have time to wait a few days to respond.) I trust that most readers will be able to discern that the argument we advance about exceptionalism not being an impediment to humanitarian universalism has direct application to frum Jews. I will neither confirm nor deny that there might be some other subliminal messages written into the piece.
Faith Beyond Fluff and Fanaticism

Newly- minted Gov. Robert Bentley must think himself twice cursed. He discovered that the good folks in Alabama don't take too kindly when they're told if they are not Christian, "you're not my brother and you're not my sister." On top of that, divisive words offered from a church podium on the day we honor Martin Luther King Jr. must have grated like chalk on heaven's blackboard.

Still Bentley's muse could yet serve up a blessing. That's because Dr. King's timeless legacy shouts out what Bentley could to do to regain the confidence of his constituents and peers. And it could give a boost to people of faith everywhere.

Truth be told, faith, in recent years, has taken a series of hits. Too many people associate it with fluff or fanaticism. Either it just invokes mind-numbing platitudes, or it schools mindless adherents to blow up innocents. There is either too little of it, or too much of it. Bentley's remarks were associated with the latter. If he only sees fellow Christians as his brothers and sisters, then clearly, they think, he must reject everyone else.

It is a tragic commentary on our times that so many people think that way. It simply is not true. What is important – and this can be proven – is not how many people are included in a person's inner group (i.e. those he or she calls brothers), but by how he or she treats all those outside of their group.

Christians, Jews, Muslims and many other religious communities sometimes reserve special privileges, affection, and in some cases, even the afterlife, for their own kind. Dr. King was a loyal man of Christian faith. It is impossible to imagine that he did not feel a special kinship to members of his own faith community, as does Bentley. Dr. King was living proof, however, that religious exceptionalism presents no barrier to breathtaking universalism. Strong religious faith properly lived can make it easier, not harder, to reach out and work for the good of the general community and all humankind.

With a heroic voice of a modern day prophet, Dr. King thundered a message that touched the inner core of many American souls. The source of his message – and often the words themselves – came from the great prophets of the Hebrew Bible. King called for feeding the hungry, clothing the naked, restoring dignity, taking responsibility. No matter who people identify as their brothers and sisters, they can respond to this message to heal the pain of all who bear the imprint of their Creator – the Divine Image. The authors of this essay have never met a genuinely serious Christian, Jew, Muslim, Hindu, or Buddhist who did not identify with that clarion call of the biblical prophets.

Those who insist that religious belief, including identifying strongly with one's "own," interferes with building a better world are just wrong. Indeed, secular critics of the faithful acknowledge the data that points churchgoers give more charity outside the circle of their "brothers and sisters" than non-believers do.

Meanwhile our kids, the atomized, "what have you texted to me lately" Internet generation, that hasn't been touched by a real life Martin Luther King Jr. stands on the sidelines increasingly turned off by adults the religious and secular zealots who profess loving their fellow man, but who actually withhold love from just about everybody who isn't "their brother or sister."

Which brings us back to Bentley. What can a leader, who holds strong religious beliefs and powerful secular responsibilities do? Here's a modest proposal: At the next U.S. Governor's Conference we urge the governor to present a resolution calling on the Congress and President Obama to make the protection of religious minorities around the world a focus of our foreign policy and human rights agenda. There are millions of Christians, Hindus, Jews, Muslims and Buddhists who cannot walk safely to and from their houses of worship without fear of harassment or worse. Such a move will make his "brothers and sisters", his agnostic and atheist constituents and a saint called King very proud of one man's faith.