Weekly Digest – News and Essays In and Out of Orthodoxy – Week of Parshas Sazri'a 5776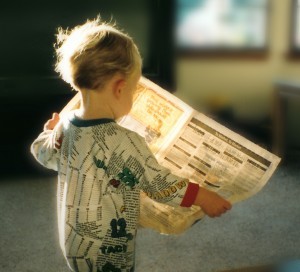 Hagaon Harav Meir Soloveitchik, zt"l
Israeli gov't gets another 3 months to come up with Western Wall egalitarian plan
Israeli conversion ruling dents Chief Rabbinate's control of ritual
A lesson for the Jews—from 'The Waltons'
My queasy night at Lviv's controversial 'Jewish' eatery – What can we expect from a region of the world that is generally quite happy that the Holocaust occurred? 
Shmura matzah for Passover: The real reason it's so expensive
WATCH: Jews in Teheran, Iran, Baking Matzah for Pesach
Video: Behind the Scenes with Reserve Cut's Rabbi
Why Orthodox Judaism Is Appealing to So Many Millennials – This new Teshuva phenomenon seems to differ somewhat from the "standard" models of the Teshuva movement that started in the 1960s. Time will tell how this new trend pans out.
State must recognize private Orthodox conversions, court says – Landmark ruling means rabbinate will no longer have sole control over who can be recognized as a Jew for citizenship purposes in Israel
Revealed: how Associated Press cooperated with the Nazis
Opinion: "No-Brainer" For Orthodox Jewish Voters – Ted Cruz
Op-Ed: It's time to allow Conservative rabbis to officiate at interfaith weddings
Postscript on PORAT: I was sent an article on Biblical Criticism by Dr. Steven Bayme, who has emerged recently as the primary spokesman for PORAT. In this article, Dr. Bayme validates Biblical Criticism even when it negates parts of the Torah, and he claims that acceptance of such Biblical Criticism is a key feature of "Open Orthodoxy/Modern Orthodoxy". Snippet:
"Did Moses actually write that Abraham pursued his foes until "Dan" in order to rescue Lot (Gen. 14:14), or was the place name a later editorial insert to indicate what by then had become a well-known locale?  Were there two "Yairs" who each happened to have conquered 30 villages in the Bashan 200 years apart (Deut. 3:14; Judg. 10:3-4) or was this but one incident occurring later but inserted retrospectively into the Book of Numbers as a subsequent epilogue of the war with Bashan? Perhaps most tellingly, did Joshua order the sun to stop (Josh. 10:12), or was this either a mythic tale or a memory of a solar eclipse that could be explained only as a miracle at that time? Or, on perhaps the most basic level, did all of humanity descend from Noah's three sons (Gen. 10), were there really several million Israelites wandering in the desert for 40 years (Num. 2, 26), and did diversity of language result from an ill-fated attempt to build a tower in ancient Babylon (Gen. 11:1-9)?"
Should PORAT make one wary? I think it really must. This is not Modern Orthodoxy. This is not any type of Orthodoxy.
Last week's installment of Weekly Digest – News and Essays In and Out of Orthodoxy can be viewed here.