Haredim & Higher Education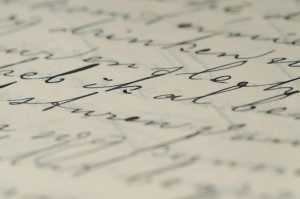 At first I wanted to blame the
Jerusalem Post
. The
Post
attached a pretty nefarious photo to David Newman's oped
"The yeshiva and the workplace" (October 26).
The
Post
illustrated this upbeat article on increased academic and vocational education in the haredi sector, with a photo of hundreds of black-hatted (hated?) haredim at a demonstration.
Why didn't they illustrate the article with a photo of one of the many new places for academic and vocational studies in the haredi sector that Ben-Gurion University Professor Newman praises in his essay? For example, he writes that "the most notable institution is the Haredi College in Jerusalem which was set up and headed by the daughter of Rabbi Ovadia Yosef" for academic studies by haredi men and women.
A photograph of that College would have been more appropriate than the protest demonstration photo-op, a picture that has become a cliche.
Then I realized I should blame myself. Perhaps the Jerusalem Post photo archives does not have photos of haredim studying in the many new colleges. Therefore, I am sending the Post a collection of photos illustrating the eager and serious students at their academic studies in the aforementioned Haredi College.