In the Trenches Against Abuse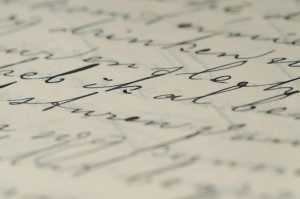 Earlier this week, I attended a fundraiser for the Aleinu Family Resource Center, a project of Jewish Family Services in Los Angeles that provides an array of specialized assistance to the Orthodox community. Aleinu provides personal counseling and parental skills education, as might be expected. It also addresses the issues we are less likely to talk about: domestic violence, sexual abuse, a variety of addictions (internet porn, gambling, alcohol). It put into place a quick-response rabbinic team to deal with abuse that we've written about before. This program, and a sophisticated multi-tiered educational program on child safety, have attracted the attention and imitation of other frum communities – sometimes with proper attribution, and sometimes without. It receives some support, but not anything near what it needs, from Federation. It has to come up with the rest, and currently has a $250,000 deficit.
The most riveting part of the evening was the address given by Aleinu's director Debbie Fox. She highlighted tragic cases in our community that no one would know about without the existence of educational and intervention programs like Aleinu. With very minor editing, I present her remarks in the hope that other communities will develop the attitudes and tools they need to deal with these issues:
I want to thank you all for being here. There are so many events in town and you chose to be here in support of Aleinu. I must personally express, from the depth of my heart my deep gratitude for your dedication to Aleinu – and to all of those who have no voice…no way to get their message and their pain heard.
Tonight – I have a mission.

There have been many times….we have bonded together as one unit …one community. We have had days and nights of Tefilla and tehillim for those who are ill and need a miracle. At times – the nissim are so obvious and miracles are celebrated by us all.

All too often, we have been devastated, as we have lost someone we love. And we ask…what happened to the tears and our tefilos of our entire community? We are told that our tears and tefilos are never wasted and never meaningless. They sit with HaShem and are held in his loving and gentle hands for healing of someone yet to come."

The walls of Aleinu hold so many tears and so many tefilos . Those who come through our doors come in shame, wanting to sneak in through the back, making sure no one will see them. Why? Why would they feel so much shame when they are in such pain? Because they fear they will be judged, fear you will see them as incompetent, unable to cope with the minor stresses of life and… that you will tell them to "just get it together" or take a pill.
So I have a mission and I take my mission seriously. I want to honor them and remove the shame, create a paradigm shift in the way we in Los Angeles view mental health related issues.

Several weeks ago a woman came into my office, she begged for an appointment the very same day. Let's call her Sarah. Sarah was a beautiful and elegant woman, dressed in the height of fashion carrying a Prada bag. The story of her turbulent marriage unfolded. Her husband bought her beautiful things, which she was to wear at all times…he needed her to impress to all of his friends. In order to humiliate her – he allowed her no money at all. She showed me her empty Prada wallet – no money – no credit cards – just a driver's license – totally empty. He bought the groceries, he filled her car with gas…she was not allowed money at all. She said that she did not mind the beatings, she did not mind her hair being pulled and being dragged across the floor, she did not even mind having her head banged against the bathroom wall – really – from physical beatings she could heal. And then, she fell on her hands and knees and clasped her hands to her together and begged me….Please, please don't make me go back. It is the nights, the nights I cannot bear. I cannot bear even one more night. Please, please don't make me go back." During the two hours she was in my office – he called her cell approximately 25 times….as he did every day.

Yet another woman, shall we call her Leah, in order to humiliate her – her husband planned the bar mitzvah of their only son with the shul, he sent out invitations to be returned to his POBox, he prepared his son for this special day, arranged the catering and every detail….and informed everyone except his wife. When she came to shul, sensing that something was happening, he spit on her and told her she was not invited.

These women fear – you will not believe them…not stand up for them…send them back to their abusive husbands …and they are right. So in addition to the daily beatings, humiliation and unpredictability – they really are alone. The calls and the cries continue daily – a women called today, just 5 hours ago, saying she would be willing to stay with her husband if only she could protect her 3 daughters from seeing her husband's violence against her. Now, when he attacks her, her daughters scream, hang on to his arms and try to stop him and she is afraid his rage is so severe he will throw them against the room and really hurt them. It is her children she worries about.

Recently, we had a call about Elly. Elly – a 2nd grader came to school– with 2 knife marks across his neck. His father was angry at him and cut his neck with a knife. The same week – we had to make a child abuse report when a parent knocked their son's jaw out.
Although many of us have worked hard to deny sexual abuse in our community … denial is only creating an unsafe world for our children and safety for the world of perpetrators. In all the years and 100's of workshops that I have given on preventing sexual abuse –every time I complete my workshop there is a line of people coming forward and sharing the stories of their own abuse…almost always revealing their secret for the very first time.

Lakewood, NJ – At some point, amid battling a drug addiction and childhood memories of molestation, 19 year old Shua Finkelstein wrote a letter discovered on his computer after he died Feb. 28, 2009 from an overdose of pain killers. His letter admonished his Orthodox Jewish community for not doing enough to remedy alleged sex crimes.

" Sexual abuse is life and death, writes Shua. We are killing kids over here we are condemning them to a life of misery of lonely depression and god forbid of passing on this horrible sickness. " It is your duty as a Jew, as a human to find these people in our community and no longer let them live among us!!!" It is also our duty to create a safe environment. This from the pen of a 19 year old….about to dull his pain forever with pain pills.

My mission is to honor those who have shared their tears and tefilos with Aleinu , to let them now that in LA we acknowledge the reality that:

In our community – we have those who suffer with mental illness.

In our community, physical and sexual abuse really does occur.

In our community – we have those whose lives have been overtaken with addiction,… whose families wait all night for them to walk in that door – hung over and strung out, bloodshot eyes and penniless – but alive!

In our community, we know the experience of living with the depths of depression or anxiety – not being able to leave our homes, living with horrifying fears , panic attacks and crying spells we thought would never end.

They are all part of our community. And – if we all acknowledge that this is our family – the depressed, the abused, the mentally ill and the addicts….then we are one community –and no one has to suffer alone, taking too many pills to dull the pain.

Acknowledging the reality is part 1.

Part 2 is empowering ourselves to make a difference.

It is up to you the parents…you the community to assure that our schools and camps understand and sign the guidelines and bring the innovative prevention programs into the schools every year. This is the protection of your children…it is your job as parents – it is in your hands. Every time you register your child in a school or camp – ask the question – have your teachers/counselors signed the policy? Have they been trained? Will there be a Safety Kid program this year?

Please make sure our children and families receive the help they need.