Modern Orthodoxy at a Crossroads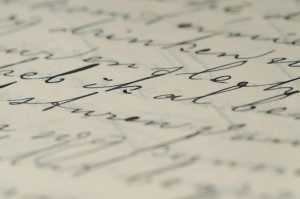 Modern Orthodoxy's leadership may be at a do-or-die moment in dealing with the recent serial challenges from the Far Left. How it acts – or chooses not to act – will determine whether it will continue to be a force in shaping the Jewish future. As the Left continues to try end-runs around traditional Orthodox values and practices, many laypeople and rabbis are waiting to see how Centrist leadership will respond. Can it continue to lay claim to halachic and hashkafic integrity while successfully encountering general society? The way it is meeting these challenges in both its triumphs and its failures has much to teach all frum Jews.
I am privileged to live simultaneously in two communities – the Centrist one, as well as the Yeshiva world. (Perhaps it would be more accurate to say that I find myself, along with many thousands of others, caught between two communities, or part of a nascent Third Way in Orthodoxy that as yet has no name.) Like many others, I have been keenly watching developments since the Rabbinic Council of America (RCA), the rabbinic wing of Modern Orthodoxy, spurned ordination-by-any-name for women at its annual convention last spring, after Rabbi Avi Weiss decided to upgrade Sara Hurwitz's title from Maharat to Rabba. I keep track of the articles and the blogs, and I converse with people in the thick of the issue. Here are some personal observations.
People who reside entirely in the more traditional Yeshiva world would be surprised by the makeup of the "modern" rabbinate. The diversity is enormous. You will find bnei Torah with good learning skills, a real love for limud Torah, and an enviable grasp of serious, nuanced halacha. At the other end of the continuum, you will find ignorance of gemara and halacha of epic proportions. My sense is that there are more of the former than the latter. Conversing with rabbis of all stripes and reading their words, I perceive two groups with radically different skill sets and assumptions about the way halacha is done. While my own perception is that in general, the traditionalist group can lay claim to far more knowledge of Torah sources and depth in their understanding, this is not the key difference. What really separates the two camps is radically different understandings of the importance of Torah learning and how halachic questions are answered.
Among the more serious bnei Torah, the sense of frustration is palpable. They understand that the policy of continued provocations by the HIR/ YCT/ IRF (Hebrew Institute of Riverdale; Yeshivat Chovevei Torah; International Rabbinic Fellowship) axis must be answered – but are not quite sure what the answer ought to be. They find their leaders drawn into debate and dialogue, when it might be more appropriate to simply draw a line in the sand and say, "This is not our Yiddishkeit!"
Many might contest the term "HIR/ YCT/ IRF axis." The three loudly claim to be independent of each other. It would require a serious monograph to make the case for treating them as a single force acting in collusion; I will leave that for someone with more patience and time than I have. I use the term not to be provocative, but because so many centrist rabbis believe that when they connect the dots of activities, statements, and innovations of the three institutions named (which also lay claim to the same personalities), they detect a common platform between these organizations – one that they strongly reject.
Many in the RCA believed that in the strong pushback against the "rabba" decision, they had convinced Rabbi Avi Weiss that the Orthodox world was not prepared to accept his vision and his innovations. They believed that the convention statement assured that he would be more circumspect in the future. Quickly, it became apparent that this was not the case. The rabba continued to use her title. It was not long before a woman was leading a kabbolas Shabbos service at HIR – this in itself in response to its hosting of a group from Drisha, a women's program in Manhattan that welcomes faculty members trained by and teaching at the Conservative movement's Jewish Theological Seminary. (Drisha also offers minyanim at which women both layn and receive aliyos.) The "chatter" on websites of the Left included assurances that the RCA Convention vote against ordination of women was only a minor setback, and that the struggle for egalitarianism would continue apace. A document on attitudes towards gays was circulated around the country. It contained much that was good and sensitive, but was seen by experienced rabbanim as flawed in some of its key suggestions, incomplete in its consideration of halachic issues, and a kowtowing to political correctness at the expense of taking counsel with available Torah leadership. With very few exceptions, only individuals identified with the Left signed it.
Most core Cross-Currents readers are hardly supporters of these moves. Even those who deeply oppose them, however, should recognize the sincerity of those behind them. We can believe that they are seriously misguided and pose a huge danger to our mesorah, without demonizing their champions or beginning a holy war against them – and certainly not their shuls and their members. No small blog piece is going to address the arguments and counterarguments associated with these innovations. The point is that these measures are passionately rejected by another (much larger) group within Modern Orthodoxy, pointing to a deep divide within its ranks.
To date, Modern Orthodox leadership has not come up with a formula or modus vivendi to deal with the incompatibility of the two understandings. I wish the rest of our community could see some of the discussions between members of the two camps. There are no charamim, no bans, and (generally) no ad hominem attacks. Opponents address each other with respect and restrained (if guarded) words. You can detect, at times, that patience is wearing thin, but conversation continues without flaring up into full-scale, take-no-prisoners battles. The most radical move sought by the traditionalist group is a statement of principles, one that would make clear the unacceptability of the approach of the Left. No one is pushing for its leaders to be defined as kofrim, its shuls treated as outside Orthodoxy, its members seen as lost to heterodoxy. One of Rav Yisrael Salanter's thirteen midos was kavod, or honoring all people, especially those with whom one is in disagreement. The comportment of the rabbis in recent discussions fulfils R. Yisrael's expectations. It is especially welcome considering the seamier side of interpersonal and intergroup conflict, across the spectrum of Orthodoxy. We are no longer surprised to witness smear campaigns and character assasination on anonymous blogs, or shunning and distancing people over the slightest ideological or behavioral differences.
Nonetheless, it seems futile to deny that a chasm has opened up within Modern Orthodoxy. The divide between the majority and the left flank increasingly is about vastly different understandings of halachic process, the nature of Torah she-b'al-peh, Torah greatness and Torah authority – not specifically about women's issues or modernity in general. This is why attempts to negotiate a common platform appear to be doomed to failure. The two camps "do" halacha differently. The Left again and again practices halachic minimalism, satisfying itself with picking the answers they like best from a large group of halachic "voices." The majority believes that not all answers are of equal importance. Different approaches are left to compete with each other in the search for Truth; the victors are the ones that present the strongest arguments and evidence. Traditionalists believe that the final arbiters between competing readings of texts are the most seasoned and deepest talmidei chachomim available; the Left wants personalities and authorities left out of things. Traditionalists are willing to seek and be bound by the counsel of those same figures (whom they regard as the authentic ba'alei mesorah of the generation) even when those scholars cannot prove their case through chapter and verse; the Left will not hear of this. Traditionalists attach importance to years and years of depth learning of gemara and poskim, including years of kollel learning (and often, albeit not always, achieve it); the Left is content with a few years of yeshiva-lite.
Peaceful, respectful dialogue, however admirable, does not make the problem vanish. The quest to keep everyone under the same big tent is likely sophomoric and polyannaish. Moreover, it is probably counterproductive.
Not so many years ago, it looked like the Conservative movement would eclipse both Reform and Orthodox. It had the biggest piece of the membership pie, and gained the admiration of Americans Jews and non-Jews for occupying the ever-popular middle ground between the extremes of Reform and Orthodoxy.
Today, the movement is in shambles, and unlikely to survive another two decades. It has twice as many members over the age of sixty-five than does Reform, which has moved ahead of it numerically. (Of course, part of the numerical advantage is Reform's embrace of patrilineal descent, meaning the inclusion of many members who are not at all Jewish.) The recession has been hard on Solomon Schechter schools, many of which are closing. Those that aren't are not succeeding in producing young people who will even commit themselves to marrying within the faith.
There are many reasons for the imminent failure of Conservative Judaism, and there is likely some truth to all of them. One of them is that Conservative Judaism never had a clear mission statement. Its theology was made of teflon; nothing ever stuck. People were led to believe that Conservative Jews disagreed with both Reform (much less true today) and Orthodox, but Conservative writers could never describe what they believed in. Even after the movement invested time and money to address the problem, they released a group of hemmed and hawed equivocations. (Is Torah Divine? Some of us believe…while some of us think that, but still others argue…. This process then repeated itself for all crucial questions of belief and practice.) This might have been inviting to the open-minded skeptic, but it did not make for effective transmission to a new generation. You can't sell a moving target to teenagers. Most people of all ages want a brief, uncomplicated summary of what they are expected to do and to believe before committing to a religious community. If you stand for too many things, you effectively stand for nothing.
Modern Orthodoxy in particular needs to have a firm, resolute voice. It wants to interact with the general community, and impact upon it. Equivocation about what it stands for will give it collective laryngitis, and confusion among its young people. Unless Modern Orthodox leadership takes firm action, it could go the way of Conservative Judaism. In a world that needs voices able to project Torah values to the rest of the world, this would be beyond tragic.