Fraying Bonds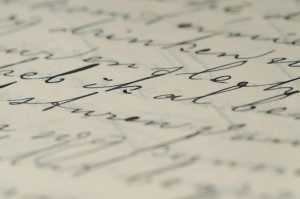 by Rabbi Elchonon Oberstien
Haaretz, the newspaper of Israel's Ashkenazi elite, is worried about the future of Kibbutz Mizra. What is so special about Mizra? Kibbutz Mizra's meat processing plant is famous for its high-quality pork products. Now, the future of pig raising in Israel is in doubt because Arcady Gaydamak, the Russian Jewish billionaire, has decided to purchase the Tiv Taam supermarket chain and make it Kosher. Tiv Taam owns 75% of Maadaney Mizra meat products. Thus, the kibbutz may no longer have an easy outlet to sell its pork products.
"I believe that in a Jewish State, in which there is a large Muslim minority, selling pork is a provocation," the Russian-Israeli billionaire told Army Radio. To quote the article in the Haaretz Internet Edition entitled "Will Mizra still be able to bring home the bacon?" by Eli Ashkenazi:
Exactly 50 years ago, Kibbutz Mizra founded a meat processing plant. Over the years it became identified with high-quality pork products, although it produced other meats as well. For the secular public, Maadaney Mizra's stores were the only place to buy non-kosher meat. For the religious, it became a symbol of impurity and the casting aside of religious tradition.

Feelings ran especially high in 1990 during Yitzhak Shamir's right-wing government, when it attempted to pass a law prohibiting the sale of pork. At Mizra, they remember a televised debate between an Agudat Yisrael MK and a kibbutz member: the MK said the kibbutznik not only sold pig, he acted like one.
This controversy brought back memories of my own childhood and of an American and Israeli Judaism that is fast disappearing. As a young boy growing up in Montgomery, Alabama, I never ate pork and I never even wanted to put a cheeseburger into my mouth. Like many other Jews of my generation, I was not always 100% kosher out of the house, but there were certain things that simply were repulsive because I was brought up in a Kosher home.
You may recall that there used to be non kosher camps and resorts that used non kosher meat and had only one set of dishes, but served what they euphemistically called a "Jewish American" menu. That meant that it tasted kosher, even if it wasn't. In the past generation, lots of Jewish homes were Kosher, even if the people ate treif out of the house. Many otherwise non observant Jews bought Kosher meat and didn't mix meat and milk out of habit This was certainly true in Israel as well. I recall visiting a family in Gedera, which was near Kerem B'Yavne, when I studied there in 1965-66. The family was secular, they did not go to shul on shabbat, their children went to secular public schools, yet their house was strictly Kosher.
This is not a minor matter. As long as Jews ate Jewish style food, they ethnically and tribally identified with the Jewish People. Kashrut was not necessarily a religious practice based on belief as much as a tradition handed down from mother to daughter. Yet, it had the effect of making the home more "Jewish." I am talking about people who cooked on Shabbos, ate without a blessing and didn't wear a head covering (we called it a yarmulke back in the day).
That world is largely gone. When I would say to a non religious Jew that as a child eating a non-Kosher hamburger (without my parents' knowledge) didn't bother me but eating a cheeseburger was an impossibility, they would invariably answer, "Try it rabbi, you'll like it." Today this vestige of "Yiddishkeit" in the generic way is gone. Jews eat cheeseburgers in America and at McDonald's in Israel with no tinge of guilt. Those who keep Kosher really keep Kosher and those who don't, really don't. The middle has disappeared.
A famous saying of Rabbi Joseph B. Soloveitchik is that all Jews have a "Brit Goral", "A Covenant of Fate" which is separate from a Covenant of Faith. I remember talking to a Polish Jew who had become a Conservative rabbi in America and telling him that I had heard that a large percentage of the Jews of Poland between the wars were no longer frum. He answered me very succinctly, "But they were Yiddish." By this he meant that they had a strong bond with the Jewish People and were attached to Klal Yisroel in ways other than strict observance of the religion. Of course he was talking about a generation that still remembered Jewish observance from their own youth, even if they had thrown off the yoke of Heaven.
This is the same reason it worked for a while in America. There was a collective memory of how mama cooked, of the tastes and smells of their childhood. I would contend that this was the underlying reason for the fantastic success of Conservative Judaism in the 1950s. Now, statistics show that very few Conservative-affiliated Jews keep kosher even at home. The younger generation has no problem consuming shellfish, and all manner of dishes that contain meat and milk cooked together. In fact, in a class I teach at an Assisted Living Community that caters to rich old Jews, one of my students, whose Foundation has given millions to Conservative causes, disagreed with me when I said that Conservative Judaism believes in Kashrut. She said that she doesn't know anyone who keeps Kosher and it simply couldn't be true. She was 93 and may be forgiven for not realizing that although no one she knows keeps Kosher, certainly not at the Country Club which was her second home, her synagogue's kitchen was indeed Kosher.
I am writing to make what I think is a very important point. The bonds that bind all Jews are loosening and this is a tragedy. When we have gone away to a Disney Hotel on Pesach in Orlando, we invariably hear Israelis who are on vacation over the Pesach holiday eating chametz around the pool, speaking Hebrew. To me, even a secular Jew should feel solidarity with Jewish History enough to not completely ignore Pesach. Speaking Hebrew but having no sense of tradition is not the way to preserve Israel, not just as a Jewish State, but even its existence. Those who feel alienated from our past will just as easily give up on our future.
The rise in pork selling in Israel owes a lot to the hundreds of thousands of Russians who came to Israel with no memory of dietary laws. They couldn't keep Kosher in the USSR even if they knew how. The fact that there were real fights in places like Beit Shemesh between Moroccan Jews who opposed allowing the selling of pork in the town and Russians who liked to eat pork is only part of the story. The Haaretz type Jews, the Yossie Beilin Jews, who used to be a little traditional but are now totally secular is an even greater problem. The common destiny based on the common history, the brit goral, is just not enough any more. "We Are One" is no longer even bandied about as a slogan, it is hollow.
The question I leave you with is, can there be a future for a Judaism based on anything other than belief in the truth of the Torah? Are there collective elements which bind us together over the long run? The corollary to this question is, what possible alternative is there for Jews who feel very Jewish and love the Jewish People, but simply don't believe in orthodox Judaism? If Orthodoxy is the only way, then how can we possibly keep Israel secure as a Jewish State and keep American Jewry from just disappearing in this Golden Golus that accepts us and absorbs us?