Refining Speech – With and Without Torah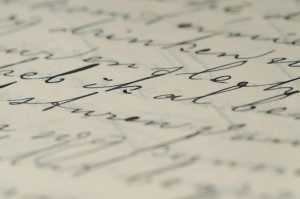 Simple instructions often claim "three" as their magic number. Think, "It's as easy as A,B,C," or "ready, aim, fire," or "liberté, égalité, fraternité." So it shouldn't be surprising that someone telescoped the rules of justifiable speech into three simple questions: Is it true? Is it kind? Is it necessary?
It may not be surprising, until you read a bit more in a lovely article in the Wall Street Journal (January 6), and thereby discover that this formula is attributed to Socrates, or perhaps Buddhist tradition. Either way, the authors apparently came up with program for civilizing and uplifting speech civil with very little help from Sura, Pumbedisa, or Neherda'a.
Did they scoop us? Maybe not. There is no question that society would be in a better place if more people would use this tripartite litmus test before speaking (or blogging!). Under closer scrutiny, however, the program turns out to be unworkable. Seen from a Torah perspective, it is not only unworkable, but inaccurate as well!
Lest we be seen as intolerably persnickety, let us give credit where due. The article is a pleasure to read. It is good to hear that many people are aware of the damage done by gossip – both to the target and to the gossipmonger. It is a pleasant surprise to learn that some employers are so serious about banning it, that engaging in gossip can be grounds for dismissal; that some are teaching elementary school children to avoid socially damaging speech; that an old Aish HaTorah project (not identified as such in the article) called WordsCanHeal.org, succeeded in attracting the backing and support of an impressive number of major celebrities.
There will always be nay-sayers:
At the same time, gossip is a social interaction. "Is it kind? Is it necessary? Those are good questions," says Dr. [Susan] Hafen [a professor of communication at Weber State University in Ogden, Utah]. "But it would be a boring world if we always had to tiptoe around, being kind. For one thing, we wouldn't be able to tell any jokes."

More seriously, she says, prohibiting gossip that isn't "kind" may be a way of "avoiding unpleasantness, of fence-sitting, of not rocking the boat. If we only tell kind stories about people, then we may be avoiding holding people responsible for their actions."
The second point is certainly valid, and from a Jewish perspective, even understated. If speech must always be kind, all kinds of evil will never be exposed, and therefore never resisted. Beyond manifestly evil behavior, much other information is seen by Jewish law as necessary to be shared, and therefore permissible even when unkind. The heter of "le-to'eles" is well-established and well-known.
In halacha, one of the three prongs of the test is inaccurate, and the other two are interdependent. The truth of the report is largely irrelevant. The laws of lashon hora apply even if the information is entirely true. (If it isn't, further prohibitions kick in.) Kindness and necessity do a dance around each other. Any speech that is derogatory (i.e. unkind) is prohibited – unless it happens to be necessary, in which case it often isn't! Not unexpectedly, many conditions must be met before justifying the unkind speech, and for them we need to immerse ourselves in halachic texts.
Perhaps we catch a glimpse here of another dimension of a familiar aphorism of Chazal: יש חכמה בגוים תאמן… יש תורה בגוים אל תאמן
The non-Jewish formulation shows chochmah/wisdom. It provides much to think about, and much to emulate. It can inspire, but not quite offer direction in every situation. Those who seek such guidance are looking for a legal system, not sermonics, however compelling. Torah is a legal system, going beyond general advice to a reliable yardstick in all circumstances. The non-Jewish world produces much chochmah – but not Torah. For a self-contained, systematic legal approach, we need more than human wisdom. Looking for it, it will be best to bypass Socrates, and run straight to Sefer Chofetz Chaim.
[Thanks to Rabbi Ephraim Buchwald of NJOP for providing the link.]