The Right to Disrupt Your Prayers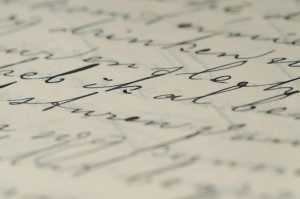 Nofrat Frenkel made the news two weeks ago — by getting herself arrested. In violation of an Israeli court order, she took out a Torah scroll in the area of the Western Wall consecrated for women's prayer, and prepared to read it.
Why is such an apparently benign, religious act against the law, worthy of arrest? When it isn't a religious act at all, but rather a political one, aimed to disrupt the prayers of those around her and to confront them with her agenda.
Frenkel begins her essay by speaking movingly, poetically, about the fervent religious sentiment of those praying at the Western Wall. She presents her case as if her wish were merely to join them. "The atmosphere at the Kotel, the feeling that all those women praying around me were also turning to G-d and pouring out their hearts to Him, inspires me with the joy of Jewish fraternity. Here is one place in which, shoulder to shoulder, all the hearts are calling to G-d."
Eventually, though, she exposes her true colors. "The Kotel," she writes, "is not a Haredi synagogue, and the Women of the Wall will not allow it to become such" [emphasis added]. In other words, she was not there to join in Jewish fraternity, but to disrupt it — to confront those sincere and pious women with her political message, and to deny them their place of traditional worship. She demonstrates a complete lack of the very tolerance for which she begs, and inverts every relevant fact in order to make her argument.
For example, she claims that the Kotel is not a synagogue. It is, on the contrary, the most holy synagogue in the Jewish religion — there is no more desirable spot in the world for a traditional Jew to pray. The 'Kotel', the Western Wall, is so called because it is the remaining outside wall of the Temple Mount, which, in our tradition, is the site to which all of our prayers are directed and from which they ascend to Heaven. Since being restored to Jewish control in 1967, a large plaza before the Western Wall has been established with clearly divided sections for men and women to pray in accordance with Jewish Law, and even has a state-sponsored Rabbi to direct the Western Wall plaza. The majority of those who pray there on a daily basis are, like the Rabbi, indeed Haredi, a Hebrew term for the fervently Orthodox — because the sanctity of that site has greatest appeal to these traditional Jews.
She also expresses disdain for an alternate site, the Robinson's Arch plaza, which she calls "a place for second-class citizens." It is nothing of the kind. It is not only just as proximate to the Western Wall, but it is along a portion of that Wall which is even closer to the portion of the Temple called the Holy of Holies. And from her perspective, it should be preferred for another reason as well: it has no separation to divide men and women. It was developed specifically in response to a petition from Israel's tiny Conservative Movement for an alternate site for prayers.
So what is it, then, that renders Robinson's Arch unfit for her use? The only thing it lacks is the presence of those she derides as "the offended public" — those same thousands of pious Orthodox Jews. "In the wake of the Conservative and Reform movements, during the past 10 years, people in the Orthodox world have come to understand that the woman's place is no longer restricted to the kitchen." It is only the "Haredi" Jews, she believes, who continue to believe that G-d Created men and women with different spiritual needs. And it is her job, she believes, to correct them — by bringing out a Torah scroll in the women's section, and showing them all how it ought to be done. And if they don't like it — well then, they ought to go someplace else.
Thus her worst offense to truth and reason is to claim that she is merely seeking "freedom of religious worship." She would have that, worshiping at Robinson's Arch or at any of several dozen non-Orthodox synagogues dotting Israel. What she does not have, though, is the right to disrupt the prayers of others. It is the freedom of religious worship of "the offended public" which needs our protection — protection from those like Nofrat Frankel, who believes her religious "freedom" must involve a political confrontation in order to be worthwhile.