No Hearty Mazal Tov For Chelsea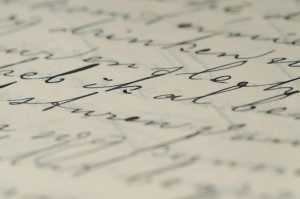 Intermarriage should never be cause for celebration, even if the partner-to-be is Chelsea Clinton. Every intermarriage – at least for a Jewish male – is the end of a line stretching back millennia. It means that a human chain of commitment to act as a vehicle for G-d's teaching has come to an abrupt end.
Some in the heterodox world encourage and embrace intermarriage. Others don't approve, but frequently find a silver lining in the dark cloud of a Jewish family that will cease to exist. They understand that intermarriage sometimes leads to sympathy, influence and power through the non-Jewish spouse on behalf of the people with which he or she now identifies.
Thus it is no surprise that the Los Angeles Jewish Journal had this to say about the news that Chelsea will tie the knot with her long time boyfriend Marc Mezvinsky:
No word on whether Clinton will convert before the marriage—or at all—but as political royalty, her close affiliation with Judaism is certain to delight America's pro-Israel supporters.
The delight is baseless. We can hope that Marc Mezvinsky harbors some positive feelings for the people of his ancestry. Both his and Chelsea's activities show that they are comfortable around things Jewish. But it is hardly a foregone conclusion any longer that having a Jewish name is an indication of any pro-Jewish or pro-Israel leanings today. (Neither is synagogue attendance on the High Holidays. Noam Chomsky attends a Conservative temple each year; he is still an arch-nemesis of the Jewish State.) Alas, some of Israel's most treacherous enemies are Jews.
I don't mean naifs like Richard Goldstone, J Street, and Michael Lerner. However dangerous, they believe that they are contributing to the survival of a Jewish State, not orchestrating its destruction. I mean the men and women who work tirelessly to delegitimize Israel, to heap the scorn and contempt of millions upon her, who eagerly assist those who would abolish her very existence. I mean those who are recognized to be the modern reincarnations of the Johannes Pfefferkorns and Pablo Christianis of earlier years, whose memories will forever be an execration among faithful Jews. I mean people such as Neve Gordon, Anne Baltzer, Jeff Halper, Norman Finkelstein, Adam Shapiro, Ilan Pappe, Phyllis Bennis, and Ahmadinejad's shtreimel-wearing friends.
The all-time worst may have been the late and unlamented Israel Shahak. Shahak saw Judaism as inherently evil, and pointed to misunderstood and out-of-context passages in the Talmud as the source of all Jewish evil, in the same manner as the prosecutorial disputants in the medieval Church debates and modern anti-Semitic websites. His grasp of Talmud was legendary, as it included even material that no one else had ever seen (e.g. "both before and after a meal, a pious Jew ritually washes his hands….On one of these two occasions he is worshiping God… but on the other he is worshiping Satan…") To inspire hatred of Jews, Shahak fabricated a non-event, and broadcast it around the world – a religious Jew who refused to save the life of a non-Jew on Shabbos, and an admission to him by an august group of rabbis that this was in fact the law. (There was no such admission, since this is not the law, and the entire episode, he later conceded had not taken place, according to former British Chief Rabbi Immanuel Jakobowitz, who was at the center of the controversy.)
Shahak is missed by no Jews who value their peoplehood or their faith. He was eulogized at the time of his death as "a man of courage and conviction" by a collaborator (double entendre intended) of his in writing one of his toxic works. The book was entitled Jewish Fundamentalism in Israel.
The coauthor of that book, alongside Shahak, was Norton Mezvinsky. He is Mark's uncle. His kind of Jewish influence we don't need on Chelsea or her mother.
We hope and pray that Marc will follow a different road.