Not Much of a Hiddush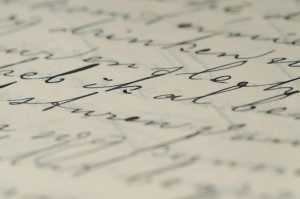 Hiddush means something new, but there is nothing new at all in Hiddush, the organization. Even the dramatis personae are just warmed-over stock characters.
Hiddush is the latest in a series of attempts to bring the Orthodox community in Israel to its knees. The only thing different about this attempt seems to be the addition of a website, and a broadening of the agenda. Previously, the issues were Mi Yehudi (defining Jewishness), and participation (i.e. funding) of the non-Orthodox streams in Government-funded activity. For Hiddush, the very existence of a haredi world is now also an issue, as it tries to alter its lifestyle by curtailing government subsidies to large families and military exemptions for yeshiva students.
The new organization is born of an old device: joining an old ineffective Israeli voice to American money.
Uri Regev has a long record of success in saying nasty things about Orthodox Jews, while remaining unsuccessful in getting Israel to further erode its definition of Jewishness to include Reform conversions performed in Israel. Indeed, he must be particularly miffed in the singular lack of success of Reform to draw more adherents in a country that has very strong anti-haredi feelings. For most Israelis, the shul they don't daven at continues to be Orthodox. Reform in Israel remains a very small phenomenon. If Regev cannot persuade more secular Israelis to find spiritual fulfillment in his brand of Judaism, the least he can do is make life miserable for Judaism's most enthusiastic adherents.
His new ally is Los Angeles businessman Stanley Gold, who recently warned that Israel's economic boom is endangered by the rights and privileges of the ultra-Orthodox who don't work and don't serve in the army, and therefore suck the life force from the Israeli economy.
Now, reasonable people can differ as to whether there is any merit in his argument. There might be room to air Gold's view in the proper forum in Israel. But Gold took his case not to the Israeli public, but to the readers of the Los Angeles Times in an op-ed on October 4. What did he hope to accomplish by taking his case to the citizens of Los Angeles, other than to display his contempt for other Jews and see his name in print? It was one of the most egregious instances of bad taste in memory.
His being an outsider does not faze him, despite the obvious difficulty of any outsider to get a clear picture of a situation, especially without checking with insiders. He shows his gall in making halachic pronouncements as well, although non-Orthodox in practice. "There is nothing inherent in ultra-Orthodox religious tenets that keeps believers from working." He may be correct, but how would he know? Making the statement is as arrogant as my writing to the Pope to drop his opposition to the marriage of priests, since Peter had a wife.
Gold's rant was counterproductive, as anyone familiar with the haredi community would know. By showing his contempt for haredim, he alienated many American Orthodox voices who might have agreed with some – not all – of his position. It is no secret that there are many haredim in America who do not understand the "system," and would not be disturbed to see some change. The changes will come from increased educational and vocational opportunity for haredim in Israel, coupled with the growing inability of the system to sustain itself economically, with less support coming from American friends struggling with the global recession.
More and more haredim will enter the work force if conditions permit, but one thing is guaranteed to prevent any change. If haredim feel that there is a campaign from the unobservant to change their life style, they will resist with every ounce of energy. They will see it as sha'as ha-shmad, and devote everything they have to staying put. Nothing could do more harm to the considerable efforts in place to bring haredim into the economic mainstream than for Stanley Gold do declare a holy war against them. Hundreds of people could have told him that, had he asked.
If Gold were really interested in encouraging haredim to produce for the Israeli economy, he would be investing in the schools and training programs that are slowly but surely allowing more haredim to acquire the skills they need. He would work to insure that Israeli employers understood the advantages of hiring those trained, just as similar programs work in the United States to encourage employers to utilize the skills of minorities and handicapped people in the workplace. He would use his influence to insure that the experiences of an Israeli haredi attorney are not repeated.
When I completed my law studies, and my wife, children and parents embraced me proudly, I thought there would be no problem joining one of the leading firms: My grades were high, I was no longer a child, I had extensive connections in the business world and everyone who knew me could warmly recommend me.

But the rejoicing was premature and excessive. In fact, it is hard to imagine the discouragement caused by my encounter with reality. I phoned a well-known law firm, to which some of my acquaintances had sent many recommendations on my behalf.

"Yes, yes, we'd be delighted," said my interlocutor, a well-known lawyer and partner in the firm. "Definitely. Come in and we'll talk."

However, when I entered his office he looked perplexed and surprised. "Ah … look," he said. "Do you understand that the food here isn't kosher?"

I nodded.

"And that there aren't mezuzahs on the doors here?"

I smiled.

"And, well, there are women here and …"

I tried to divert the conversation to the relevant topic: Was I suitable for the job in light of my qualifications and areas of knowledge? I did not get an answer.

"You know that many people in the firm work on the Sabbath, no?" asked my interviewer. "And what about laying tefillin? How many times a day do you lay tefillin?"

When I left, I already knew it was a lost cause.

"What kind of doss [a pejorative term for an observant person] did you send me?" the important lawyer protested the following day to someone who had recommended me. With that he slammed the door on the possibility that I would work at his firm. I tried another two or three places. The reaction was the same.

Israeli society cannot continue dancing at both weddings: It cannot both hate the ultra-Orthodox for their separatism and not allow them to work. Young ultra-Orthodox men are studying very practical professions – law, accounting, computers and paramedical professions – with the fervent hope that they will integrate into workplaces, prove themselves and support their families. If we are not given an opportunity, we will understand once and for all that the fine talk about the academic revolution is just that – fine talk.
Instead, Gold's animus merely fuels the prejudices and stereotypes that keep haredim from making the very changes he says he would like to see.
Hiddush in our circles also means a novel, creative idea, born of deep thought and analysis. We have a colorful phrase for an idea that would aim to be apposite, but entirely fails. Hiddush the organization is not a hiddush but a boich sevarah.
[Thanks to Dr Saul Newman for the Haaretz cite.]