A Worthy Thought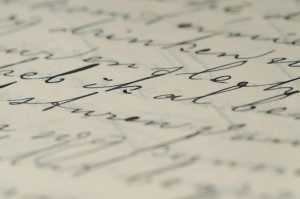 Two South Carolina Republican Party chairmen were roundly denounced recently for invoking "stereotypes about Jews," as the Anti-Defamation League declared, that will "reinforce anti-Semitism."
What Edwin Merwin and James Ulmer did was write an opinion piece in an Orangeburg newspaper, defending a senator under fire for shunning congressional earmarks. Unfortunately for them, they chose to make their case for fiscal responsibility in part by noting that financially successful Jews "got that way not by watching dollars, but instead by taking care of the pennies and the dollars taking care of themselves."
The GOP chairmen could certainly have made their point without mentioning wealthy Jews; any number of pennies-to-riches examples, without reference to ethnicity or religion, would have sufficed. And so, apprised of the insult taken by some, they promptly and "deeply" apologized to "any and all who were offended."
One of the contrite commentators explained that he had been quoting "a statement which I had heard many times in my life, truly in admiration for a method of bettering one's lot in life." And he insisted that, however ill chosen his example, he had "meant nothing derogatory by the reference to a great and honorable people," categorically rejected anti-Semitism and begged "[those offended to] accept my deep felt apology." Good enough for me.
Not, though, for the ADL's Southeast Regional Director, who called the apology a mere "first step" that "doesn't go far enough" – provoking the Wall Street Journal's James Taranto to suggest that "the ADL is doing its part to combat one stereotype: that Jews have a sense of humor." Harping on a hapless comment after a clear apology does seem somewhat puzzling.
More puzzling, however – at least to me – was the umbrage-taking in the first place. Why is imputing fiscal responsibility to successful Jews offensive? It isn't as if the South Carolinians insinuated that such Jews are dishonest or even miserly. They simply attributed to us Hebrews – at least the materially successful among us – a keen awareness of the fact that even a small thing has value. When exactly did frugality became bad?
My guess is that it was around the time the wildly wasteful consumer culture all around us took hold, when people began to make "living in the moment" (or, less charitably put, "ignoring the future") a high ideal. But whatever the origin of its abandonment, the idea that everything has worth is not shameful. In fact, it's thoroughly Jewish. As the Talmud puts it, "Each and every penny contributes to a large sum" (Bava Batra, 9b).
As it happens, the Jewish ideal of valuing even the smallest thing goes beyond the realization that things add up. It is a recognition of the inherent value of every thing.
In mere weeks, Jews in synagogues the world over will read the Torah portion in which our forefather Jacob, after transporting his family and possessions across a river, took pains to cross back over again, endangering himself. The Talmud conveys a tradition that the reason Jacob returned was to retrieve some "small jars."
"From here we see," the Rabbis went on to explain, "that the possessions of the righteous are as dear to them as their bodies."
That comment is not counseling miserliness; Jacob is the forefather emblematic of the ideal of "truth" or honesty. What the Talmud is conveying, rather, is a quintessentially Jewish truth: Material things, no matter how seemingly "worthless," have worth.
So does money. A dollar can buy a drink or almost half a New York subway fare. But it can also buy a thirsty friend a drink, or a get-well card for someone ailing, or almost half the fare for the ride to the hospital to deliver it in person. It can, moreover, be put into the pushkeh – the charity box found in many Jewish homes and every synagogue – or given as a reward to a child who has performed a good deed.
Possessions are tools, in their essence morally neutral; put to a holy purpose, they are sublime. And so, Judaism teaches, valuing a simple, small coin can be a sign not of avarice but of wisdom. And what is more – and even more important – just as small amounts of money can in fact be worth much, so can small acts of goodness.
No simple kindness, no word of encouragement or comfort, no few seconds of patience, is without worth. All, in fact, can be diamonds.
The "taking care of the pennies" contretemps might seem a minor matter. But if it gets people thinking about the significance of small things – be they money or actions – well, it might just turn out to have been something rather worthy itself.
© 2009 AM ECHAD RESOURCES
[Rabbi Shafran is director of public affairs for Agudath Israel of America.]
All Am Echad Resources essays are offered without charge for personal use and sharing, and for publication with permission, provided the above copyright notice is appended.