Trouble on J Street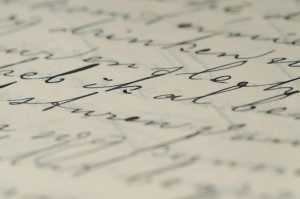 The discussion which led to this post began, of all places, on Twitter. Shai Gluskin, a Reconstructionist Rabbi whom I'd met on a train four years ago, was monitoring the J-Street Conference this week, as I was. I posted several comments about J Street and it's formula for peace, he noticed and followed me (that's a Twitter term), and we got into a discussion about what it means to be pro-Israel, what it means to be Pro-Peace, and, in Shai's words, the "terms of engagement for Jews who disagree."
Someone wrote to the Twitter account of the Republican Jewish Coalition that "Making pro-Israel advocacy a partisan issue weakens the pro-Israel lobby and weakens Israel." I believe this individual felt that the Republican Jewish Coalition should not have commented on the fact that someone was at the J Street conference recruiting for a "freedom march" in Gaza. I responded, opining that it "Can't be worse for 'Pro-Israel' than defining expansion of a Hamas terrorist base as 'Pro-Israel'."
Shai Gluskin: "Where did you get the idea that J Street wants 'expansion of a Hamas terrorist base?'"
YM, in a six part series: There's this place called Gaza, which Israel left, and which Hamas soon took over and operated as a terrorist base. // When Israel (finally) took action against Hamas, JStreet called it collective punishment of the citizens of Gaza // JStreet did so despite Hamas using the populace as human shields and Israel avoiding civilians to an *unprecedented* degree // JStreet calls for the U.S. and Israel to negotiate with Hamas terrorists, who will be part of a two-state solution // Those who do not recognize that the obvious result will be an expanded Hamas terrorist base are, in Eric Yoffie's words, appallingly naïve. // QED what JStreet is working for is an expanded Hamas terrorist base, whether they recognize it or not.
While Twitter seems an extraordinary way to waste time for many people (do you really need to know when your friend is headed to the mall?), it has its uses. For those unfamiliar with it, Twitter allows postings of only 140 characters or less — that's why the above was a six-part series. While a blog can be used for quick postings, it is hard to put up a two-line comment alongside the well-crafted articles that others, especially Rabbi Rosenblum and Rabbi Shafran, are also putting in print in other, more traditional outlets. Twitter offers the opportunity to make a short comment about an interesting article or fact which might or might not evolve into a post (often because of time constraints). So if you use Twitter, you're invited to follow my account if you care to know (or respond to) what might be my next topic here.
Indeed, that's what happened in this case, because six lines was already testing the limits of what Twitter is designed to do. In order to respond, "RabbiShai" turned to his own blog. And although you can find a dialog between us in the comments there, I also wanted to provide a more complete response, and an analysis of some of the issues many have with J Street. I'll attempt to address his points, and we will probably continue in the comments in both places. You are, of course, invited to contribute your thoughts as well.
To begin at the beginning, Shai published under the heading "Response to an Assertion that Promoting a Two-State Solution isn't 'Pro-Israel'," which isn't quite what I said. My statement was that "JStreet calls for the U.S. and Israel to negotiate with Hamas terrorists, who will be part of a two-state solution" — and this was, perhaps, ambiguous. I think everyone understands that Israel is headed towards a "Two State Solution." However, I do not believe there should be a Two-State Solution involving Hamas governance, and if the US and Israel negotiate with them they will then be part of one.
This is but one of J Street's critical mistakes. They critique the "myth" that "J Street favors the United States negotiating with Hamas," by saying that "one makes peace with one's enemies not one's friends. Hamas is a political movement that has an important and significant base of support within Palestinian society and politics. Ultimately, a political resolution to the Israeli-Palestinian conflict will require Palestinian political reconciliation and we support efforts by third parties to achieve reconciliation and a unity government." In other words, "we believe in talking to Hamas as long as they make nice with Fatah."
One can only achieve peace through negotiation with those who will compromise. That's what a negotiated settlement is all about, and "Pro-Israel" certainly requires a commitment to Israel's continued existence. In order to achieve peace, Egypt and Jordan both officially abandoned the goal of eradicating the State of Israel. They reached this conclusion by repeatedly waging wars against Israel, and losing. Israel had to first defeat them, and do so repeatedly until they abandoned that objective.
Similarly, the PLO expressed the willingness to change its Charter. We can debate whether they were originally sincere, or whether Arafat intended all along to launch a second Intifada with a much better infrastructure in place. But no one questions that Hamas is unwilling to change at this time. Negotiating with Hitler led to disaster, and if the UK had responded to Germany's attack upon Poland with a call for additional negotiations… let's not go there. The problem with Hamas is not merely "its use of violence for political purposes," but its belief that peace will be achieved through the eradication of Israel. Until and unless Hamas is willing to abandon its goal of a one-state solution, or it loses its "significant base of support within Palestinian society," an expanded "Palestine" is going to be an expanded terrorist base, similar to what Neville Chamberlain "achieved" by handing Czechoslovakia to the Nazis.
Shai continues: "Israel left Gaza without a deal. Under the cover of angry settlers, and with the peace camp in Israel (and abroad for that matter) seduced, Sharon masterfully dealt a blow to Palestinian self-determination/statehood by unilaterally withdrawing from Gaza."
This is a masterful job of historical revisionism, as if Sharon could have "seduced" the entire left wing and the entire international community, not to mention the Palestinian Authority, all of whom believed that Israel withdrawing from Gaza was a great idea. Shai also dismisses as "angry" the "settlers" who were encouraged by Israel to move to Gaza in the first place, only to see their homes destroyed and to find themselves living unemployed in trailer parks. I think we owe them a little bit more than a dismissive attitude. This was an incredibly painful step for Israel, and one which Israel took at the behest of the left and the international community. If this is truly the attitude of that same left wing after the fact, this simply exemplifies the sheer foolishness of taking the views of J Street's supporters seriously down the road.
Furthermore, it infantilizes the Palestinians, as if they could no more control themselves than a two-year-old once given a shot at local self-governance. "Israel remained in complete control of air, land, and sea, contributing to an environment that would end up with Hamas in power." This is untrue, of course, given that Egypt controls the southern border. But in addition, the surrender of Gaza was a clear sign of Palestinian objectives coming to pass — supposedly. If the citizens of Gaza had responded by building local government and building commerce, the border with Israel would be relatively open, just as it was shortly after the withdrawal.
It is absolutely true, as a Palestinian participant said at the conference, that "Pals. did not benefit from peace. Production base has dropped while population base grew. Result: per capita production dropped 50%." But it didn't start that way. Not only did the West Bank economy compare quite favorably to Jordan's between 1967 and 1987 (the start of the first intifada), but there was a significant jump between 1993 and the launch of Arafat's Second Intifada in 2000.
I have to detour here into a personal story, because I was in Israel, studying in Yeshiva, during that first intifada. At the time, the custodian in "Lakewood East" was a man named Mamoon (if I recall correctly), from the West Bank. He was very friendly, and everyone got along with him. He taught me how to say "I want to learn Arabic" in his native tongue, and on Purim he was very amused to find me outfitted in a suit, tie, artificial mustache and Arab keffiyeh. These were friendlier times.
Then there was a wave of stabbings, initiated by Arab employees at various Israeli locations. They didn't attack military installations, they attacked children in schools, students in universities and yeshivos, office workers and people in their homes. And all of them were model employees up until that moment.
Undoubtedly, Shai will call it "racial profiling," but our Rosh Yeshiva was unwilling to risk the lives of his students. Mamoon, who was supporting a family of over 10 children, lost his job. I think every one of us "knew" that he would never hurt us. Every one of us knew that he truly wanted peace, and the economic benefits of peace. And at the same time, none of us could question the wisdom of paying a little bit more, to hire someone else, from a community that wasn't encouraging people just like Mamoon to pick up knives.
It is absolutely true that the Palestinians have not seen the economic benefits of peace. To blame that upon the Jews requires an extraordinary blindness to history. Before the second intifada, Israelis were pumping nearly $1 million every month into the Oasis Casino in Jericho, alone. But who would go there, after a pair of army reservists were torn limb from limb for the "crime" of making a wrong turn? Is Israel to blame for the fact that the GDP of the entire region was decimated?
Nor is the problem limited to the fact that no Israeli considers it safe to enter Palestinian-controlled territory. When the Gaza withdrawal took place, the hydroponic greenhouses of Gush Katif were among the most advanced in the world. And American Jews paid to insure that those greenhouses were delivered intact to the Palestinian Authority. They set the stage for Palestinian greenhouses to sell lettuce throughout Israel and other countries as well — it was the Palestinians who had other things in mind, destroying millions of dollars of Palestinian property, and sacrificing tens of millions of dollars of future revenue on the altar of blind hatred.
Shai refers to a "prescient" interview with Haifa University demographer Arnon Soffer, "widely considered to be the architect of the disengagement" back in May, 2004. However, he claims that to Soffer, the Gaza "disengagement" was "a necessary step to defeat a Palestinian statehood and put coals on the fire of a war of attrition," which is nowhere to be found in his actual words. On the contrary, Soffer speaks with obvious sadness as he predicts that Gazans "will bombard us with artillery fire" from the day after the disengagement. He predicts a "human catastrophe" because living in a closed-off Gaza without an Israeli military presence, "those people will become even bigger animals than they are today, with the aid of an insane fundamentalist Islam." "It's going to be a terrible war. So, if we want to remain alive, we will have to kill… If we don't kill, we will cease to exist. The only thing that concerns me is how to ensure that the boys and men who are going to have to do the killing will be able to return home to their families and be normal human beings."
To characterize the war as something to which Soffer was looking forward, as something that would "defeat" the Palestinians, is to willfully misread. He regarded it as a necessary step to preserve the existence of the State of Israel: "at least the war will be at the fence — not in kindergartens in Tel Aviv and Haifa."
Furthermore, he said "if a single missile is fired over the fence, we will fire 10 in response." And did that actually come to pass? What happened while 8,000 missiles were fired at Israel from Gaza? What happened after Hamas kidnapped an Israeli soldier, an obvious act of war if ever there was one?
In response to my statement that Israel waited too long to respond, Shai writes, "Israel never stopped taking action against Hamas and other targets in Gaza. Cast Lead was on a whole different scale. According to the IDF over 1100 Gazans, human beings created b'tzelem elohim, died in that incursion. What, actually, was the urgency of that? We are talking about human lives, every bit as endowed with the divine as ourselves. Please explain the urgency."
The statement that "Israel never stopped taking action" is simply false. Before Cast Lead, the only thing Israel did was engage active participants coming to attack Israel. At a kindergarten. It is ridiculous — and, I must say, repugnant, at least to me — to claim that Israel "shares blame" if it responds to missile fire, whether before or after the missile.
During Cast Lead, Israel took unprecedented efforts to avoid civilians. Israel took action to stop the terrorists who were making not only the civilians of Sderot, but those in much larger cities throughout the Negev, targets. Not only did Israel not treat Gaza City the way the US treated Dresden and Hiroshima, but it did not treat Gaza City the way the US treated Kabul and Baghdad. As for its urgency, the proof is in the pudding — it was successful. An eight-year-old child living in Sderot no longer needs to know the location of every bomb shelter between her house and that of her friend down the block.
If Shai doesn't appreciate the urgency, it is only because he did not ask his old friends at Kibbutz Nir Am what their life was like one day before Cast Lead.
There is no moral equivalence developed through body counts or the accuracy of weapons. J Street was notably silent during the entire period when Hamas was shooting rockets at Israel's children. J Street was even silent when Hamas ended the "cease-fire" and unleashed 10 days of particularly harsh attacks (on civilians, as always), attempting to prove that J Street's few allies in the Knesset would leave the nation paralyzed. The moment that Israel took action, that's when J Street reached the conclusion "that escalating the conflict will prove counterproductive, igniting further anger in the region and damaging long-term prospects for peace and stability."
J Street seems to believe that it is both Pro-Israel and Pro-Palestinian, as its leader declared at the close of the conference. But it only criticizes Israel. Apparently, according to J Street, the "appropriate" response would have been for Israeli vigilantes to launch Qassam rockets at kindergartens in Gaza. Or to do nothing, and allow its own citizens to be terrorized, traumatized, maimed and killed.
In conclusion, I did not say that J Street wants a terrrorist base, and I continue to think that that is obvious to any honest reader — not something which required clarification. As for the charge that JStreet is working for an expanded terrorist base, yes, that's what I said. And I believe the facts are reasonably conclusive on this point — and that those on the ground, in Israel, agree. J Street was unable to muster up even 10% of the members of the Knesset to sign their names to a Washington Post advertisement heralding the conference.
Shai is not so sure. He concludes that "you might be right and I might be wrong." And he's right, I'm no prophet and I could be wrong. I'm just not willing to gamble the survival and mental health of millions of Jewish schoolchildren on the idea that Hamas will spontaneously experience a change of heart if given the entirety of the West Bank, Gaza, and East Jerusalem. After all, the PLO was founded in 1964.