Dear Esther And Fellow Travellers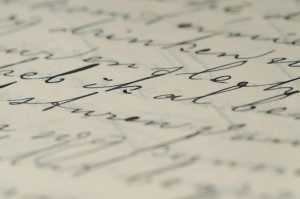 by Rabbi Dovid Landesman
First of all, my thankful appreciation to all of you for what turned out to be a stimulating, open and civil exchange of ideas in response to my posting The Day That Satmar Became Mainstream. It is a relief to discover that there are still quite a number of sane people in the Jewish world – chareidi, chardal, centrist, MO et al. Rav Adlerstein kindly suggested that I add my comments and perhaps summarize my reactions to the multiple comments that have been posted.
As usual, the opening caveat: It is difficult if not impossible to add anything to an Adlerstein piece. He is articulate, thorough and erudite and trying to discover a place to add one's own chiddushim is an exercise in futility. That said, perhaps a few stories/ideas that might either further elucidate Reb Yitzchak's points or perhaps provide some food for further consideration.
A story: Rav Nachman Bulman zt"l once told me of a meeting that he attended with the Moetzet Gedolai ha-Torah and Israeli Prime Minister Golda Meir. He was invited, by the way, to serve as spokesman for the gedolim; they did not feel comfortable speaking to Mrs. Meir in Hebrew and she refused to speak to them in either English or Yiddish although she was fluent in both. The time was in the early seventies (I don't recall the precise year but it was before the Yom Kippur War so you can imagine who was in attendance. The meeting took place in Reb Moshe's home.) There were a number of issues to be discussed – primarily autopsies, giyur k'halachah and chilul Shabbos by El Al. According to Rav Bulman, the meeting was not productive, and at the end one of the senior members of the Moetzet addressed Golda directly: "Mrs. Meir, because of people who act like you do, I almost hate Israel!"
Mrs. Meir did not flinch and responded in Yiddish: "Rabbi, I wish we had two lands so that I could also have the luxury of hating."
Yaldei Teiman, yaldei Teheran, the lack of co-operation with Rav Weissmandel, the Kastner negotiations and a host of other issues are historical events that must not be swept under the carpet; they should be studied carefully and objectively (that's an implied swipe at the revisionist historians among us). The proper forums should be created to present our conclusions; especially to our MO brethren who often are so pollyannish (to understand what I mean, see comments section to my previous post) that they have trouble differentiating between someone spitting on them (b'lashon n'kiyah) and raindrops. We may come to the conclusion that Ben Gurion, Weizman and their fellow travelers were the most nefarious examples of m'harsayich u'machrivayich in the annals of our people. But then what? Do we lean back and smugly tell ourselves and our children: "You see, we were right and the Tzionim ha-arurim are reshaim gemurim. They did horrible things and were worse than our most barbaric enemies (I will not use the N word about a fellow Jew). We have to fast and wear sackcloth and pray to Hashem that he remove them from our midst. We have to add kinos on Tishah b'Av (that aint gonna be popular in any of the shuls where I daven) and perhaps even burn the flag publicly."
You know what Esther? I tell the truth to my children and to my students. I point them toward Perfidy and Min Ha-Meitzar because it is critical that they know what transpired and how weak and self-serving humans can be . But I also tell them about my friend Yankel and about Roie Klein hy"d. Do you (collectively) tell your children about his incredible act of mesirat nefesh and Kiddush Hashem during the Lebanese War? Have the garbage can burners in Kikar Shabbat ever been taught that there was a Jew in Kiryat Arba by the name of Colonel Dror Weinberg hy"d who got up and left his Shabbos table in the middle of Kiddush because there were reports of a terrorist cell that had attacked mispallelim coming back from M'arat ha-Machpela?
One of the assignments that I had in the IDF was to work at was is referred to as ktzin ha-ir. Without going into a lengthy job description, one of our responsibilities was to inform families of injuries – or worse – that soldiers suffered in the line of duty. It was not a pleasant task but it has to be done.
One afternoon I got a call in the yeshiva where I was teaching and was told to report immediately for duty. Two Israeli helicopters had collided and some 73 soldiers (if I remember correctly) had been killed. I was ordered to proceed to the home of one of the officers who had died in the crash and to stay with the family to plan the levaya and extend whatever assistance that was possible in easing their grief. I came into the home but the family already had been informed – the air force has their own unit and they were already there. The mother was in her bedroom, talking to an air force psychologist. I went into the living room and sat down next to the father who was staring out the window.
I said nothing and waited for him to begin. We were trained to expect outbursts of anger, especially against religion (how could G-d do this to me etc.). The father was absolutely calm and after a number of minutes of silence he turned to me and said: "You know, rabbi, I'm not angry with God. He doesn't owe me anything because I've ignored Him all my life. But I want to ask you a question. My son was studying to be a doctor. He wanted to be in a position where he could ease people's pain, give them hope, bring them health. And now he's gone. All the promise that he showed, all the love that he had for everyone is no longer in the world. He could have done so much, accomplished so many things that we desperately need and now … rabbi, who will take his place?"
In an act of chesed the Ribbono shel olam planted an answer in my mind. "You and I will. You and I will tell his story and influence others to be like him and his goodness will continue to live."
Yom ha-zikaron, yom ha-atzmaut, yom yerushalayim … these are the vexing questions that occupy my mind. What is the Ribbono shel Olam telling us? What is the message we are supposed to be hearing? I omit the shoah purposely because the question is addressed – in the Beis Yaakov's for sure and perhaps one day in the yeshivos as well. But the post shoah period … I can only conclude that we ignore it because we are afraid to confront it. R. Yoilish was not and publicized his take on the events. But those who did not accept his view – and they are the majority of the chareidi world – the silence is deafening. I can accept an answer of "I don't know", of "hanistaros l'Hashem Elokeinu" but to leave the issue unaddressed … I don't want to think of the answer.
One final note: the contention that the Chazon Ish and the Brisker Rav were the undisputed heads of their generation is a slight distortion of history that is a result of a certain element within the olam ha-yeshivot who feel that only they represent authentic chareidi Jewry. The chassidishe world did not follow their lead in the area of hashkafah and the Eidah did not follow them in areas of halachah (preferring the shitot of Rav Tzvi Pesach Frank, a member of Rav Kook's beis din!) I guess it all boils down to "who you calling chareidi, kimosabi!"
May the Ribbono Shel Olam bring us mashiach and Eliyahu to settle our debates but until He does, let us continue to speak with kavod and love for one another.