The Achish Melech Gat Awards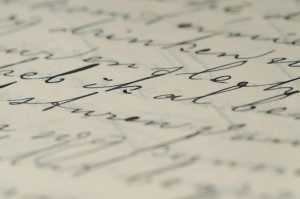 by Dovid Landesman
I have often speculated to myself whether cynicism, of which I have been blessed with an inordinate amount, is in any way an exemplary or positive middah and I should thus try to direct it toward positive use, or if it might not be just another disguise employed by my yetzer ha-ra in which case I should do all that I can to suppress it. On the one hand, the Torah clearly expects us to demonstrate respect in ascribing purity of motive to our fellow Jews; the ideal of being dan l'kaf zechus even when an action appears to be incorrect or foolish. On the other hand, Chazal made it abundantly clear that they had little patience for behavior which fell within the parameters of the chassid shoteh. Given this unresolved apparent paradox, I allow myself to castigate not only those who sin, but also those whose actions clearly point to an abysmal lack of kavannah when reciting ata chonen l'adam da'as. To those who might feel that sarcasm has no place in the lexicon of bnei Torah, I point to the familiar words of Eliyahu ha-Navi in confronting the prophets of Ba'al [Melachim I 18:27]:
and Eliyahu teased them … call out loudly to him [Ba'al] … perhaps he is sleeping and he will [thus] awaken …
To those who contend that this form of speech was only permissible because it was addressed to idolators, I suggest perusal of the following comment by Rav Shamshon Rafael Hirsch [Shemos 14:11 s.v. ha'mibli ein kevarim]:
This sharp irony, even in moments of deepest anxiety and despair, is characteristic of the witty vein which is inherent in the Jewish race from their earliest beginnings.
In that I am fully cognizant of the need to be exceedingly careful not to engage in rechilus or anything that is avak lashon ha–ra, I assure the reader that what I write is meant entirely l'toeles. This posting is not simply an attempt to entertain or at self-aggrandizement; rather, I respectfully request that you take this missive as an effort to effect change by subjecting the actions of certain organizations and public figures to public scrutiny. I pledge not to mention specific names of people unless it is permissible to do so and also undertake to discuss each of the awards with experts in the field of lashon ha–ra before publication.
My general inspiration for the creation of a reward is the late Senator William Proxmire of Wisconsin.
Proxmire was famous for issuing his Golden Fleece Awards, which identified wasteful government spending between 1975 and 1988. The first was awarded in 1975 to the National Science Foundation, for funding an $84,000 study on why people fall in love. Other Golden Fleece awards over the years were "awarded" to the Justice Department for conducting a study on why prisoners wanted to get out of jail … [Wikipedia]
The inspiration for the name of the prize comes, of course, from the statement made by Achish [Shmuel I 21:16] in regard to the somewhat peculiar behavior of Dovid.
Despite repeated efforts, I have never been able to determine if the awardees are separate tzedakah organizations, or a single group raising funds under two different names [d.b.a.s (doing business as) in legal terminology]. Both organizations are, as far as I know, entirely legitimate. Trust me. I have conducted extensive inquiries about them out of an intense distaste for their publicity campaigns and in hopes of discovering that they are fakes and cheats. Not only are these real; they are quite effective and provide a great deal of relief and help in our communities. They do, in fact, enjoy the support of many gedolim.
That said, and pretend that you hear the drumrolls, the inaugural Achish Melech Gat award is presented jointly to Kupat Ha-Ir and Va'ad ha-Rabbanim who have raised the bar and set new standards of challenging the Guinness records for most advertisements by a single organization using various and varied media forms, including but not limited to mass delivery of multi-colored flyers that fill our mailboxes and all adjacent areas, inserts included with every major Jewish publication featuring full colored portraits of gedolim in a variety of interesting poses as well as endless columns of advertisements appearing in all Jewish media.
The award takes note of their great level of expertise in use of various media; specific reference being made to our recognition and applause for their demonstrated proficiency in the use of photo-shop in their campaigns. The award is presented to them based on the following outstanding achievements:
 saving many Jews the need to actually pray for themselves or for others by offering the possibility of having a number of erstwhile talmidei chachamim do so on their behalf for a given period of time for a set, low cost price.
 reintroducing the concept of segulos to a generation that had somehow forgotten about the efficacy of these time honored practices.
 providing countless trips for many important rabbanim who can now actually go to the kever of the Noam Elimelech without depleting their bank accounts.
 providing endless stories about yeshuos to a generation of children thus providing them with Torah true, kosher reading materials [I trust that no-one above the age of ten reads the stories].
 publicizing the pictures of gedolai yisroel doing something other than learning – e.g., writing checks or reading computer printouts of names – proving that our Torah leaders are flesh and blood and that we can therefore aspire to be just like them.
 reducing the welfare rolls by providing employment possibilities [for at least forty day periods] for out of work or underemployed tehillim zoggers and kotel visitors.
One humble suggestion to the organizations. Given that you have determined that the holy ends you seek to achieve gives you license to stretch the limits of good taste, may I raise the following proposition for your consideration. You are undoubtedly unfamiliar with a major source of revenue used in Hollywood and on Madison Avenue known as product placement. Advertisers are invited to place their product in a visible but subtle manner within the framework of a scene, not detracting from the main message itself, but strong enough to create an association in the viewer's mind. In our case, can you imagine the bidding war between Coke and Pepsi if a can of either's product was placed on the table next to Rav Chaim's shtender. Just think what the Bank Leumi would be willing to contribute if readers would see that name on the checks that Rav Aron Leib writes to these tzedakos. I am certain that with the proper planning, the revenues of the charity funds would double or triple. Those funds could then be applied toward the granting of yeshuos to those who cannot afford to contribute the requisite amount necessary to being included in the list read by a major league gadol.
Readers are invited to suggest further reasons why these two organizations deserve to be honored as well as to nominate candidates for future awards. It should be noted that Kolel Shomrei Ha-Chomos was a close second in the judges voting, based on their remarkable decision to publicize the creation of a gemach [free loan fund] in memory of an executed murderer whose memory they canonized by affixing the suffix hy"d – an acronym reserved for those who die al kiddush Hashem
[Dovid Landesman resides in Israel and comments on the foibles of his fellow Jews. His recently published There Are No Basketball Courts In Heaven will shortly be available in bookstores in the USA and Canada.]