Response to an Anti-Zionist Reader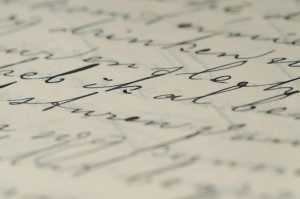 One Esther has taken part in a lively discussion occassioned by Rabbi Landesman's recent guest column. Recently, she issued a challenge:
Now I'm going to put a question to you, Rabbi Adlerstein and commenters:

These posts ask why we don't celebrate Yom Yerushalayim, Yom Zikaron, Yom Haatzmaut. I ask you: Why don't you commemorate the terrible crimes commited by Zionism?
You ask the non-Satmar non-Zionists: You don't agree with Satmar on the question of statehood, so why aren't you grateful to those who gave their lives for the State?
I ask the non-Zionists and religious Zionists: You agree with Satmar on the question of the crimes of Zionism, so why aren't you angry? Why aren't you lamenting the terrible losses klal yisrael suffered at their hands? The generations of every boy who had his peyos cut off by force, every girl who had her modesty compromised, cry out to us. Why is nobody talking about it? How can any torah-true Jew praise Zionism? Could you bring youselves to praise German culture or music? You do believe in גדול המחטיאו יותר מהרגו, don't you?
Two different answers come to mind, Esther.
The first is that we do mourn and commemorate those losses, all the time. Every time we daven, and implore Hashem to send Moshiach. Everytime we cry through kinos on Tisha B'Av. Every time we pick up a mussar sefer and remind ourselves of the strength of the yetzer hora. At all these times, we become painfully aware of how much we all set back HKBH's plan for the world – you, me, secular Jews, and everyone else who does aveiros. The solution is to become better ovdei Hashem, not to rail at the shkotzim.
The second answer is that, no, I don't agree about the "crimes of Zionism." Zionism committed no crimes. People committed crimes. I decry those crimes fully and vigorously. Labeling them crimes of Zionism obscures all the differences between life a century and a half ago, fifty years ago, and today.
In the middle of the 19th century, a prolonged ideological battle for the Jewish soul was waged in Europe. All kinds of secular alternatives to the emes of Torah appeared, enticing Jews to redefine their Jewishness: Bundism, socialism, communism, anarchism, theater, literature (Yiddish, Hebrew, Russian). Only one survived that tumultuous century: Jewish nationalism, most successfully in the form of secular Zionism.
Many understood the danger posed to tens of thousands of yidden who, riding on the meretricious allure of the modern world, might give up the old for a ticket to a Jewish life of security and dignity. They knew that secular Zionism had to be resisted. They had to make it abundantly clear that working for a secular state could not be a substitute for Torah.
The battle was long, deep, and at times bloody.
It is also over, and has been for some time. Only people who are living in the past don't realize it.
There are no more deliberating which way to go. People came to the fork in the road decades ago, and made their choices. Too many made them tragically – and we mourn for them. These are not issues for their children and grandchildren. They are interested in surviving maniacal enemies, and putting food (most often kosher) on the table.
If it would make you feel better, you should get people together at a large assifah and declare unilateral victory. Those who thought they could stamp out Torah, and win security for world Jewry through a Jewish State were wrong on both counts. Get a life. The Zionism that haunts you is a dinosaur. Zionism today is standing up to a world that says that all nations are entitled to a country of their own, except Jews. I am not uncomfortable with that Zionism. Neither are 90% of the bnei Torah I know, even if it never would occur to them to use the word.
The old battle is over. Today, there is a new one. It is a battle to take care of the single largest concentration of Yidden on the face of the earth. As Rabbi Landesman has pointed out pithily in a few of his postings and comments, too many of us are preoccupied with the dangers of separate-seating concerts and women's shoes without rubber soles, and take no real responsibility for the opportunity HKBH (not the Soton, chas v'shalom) gave us, which is to act as a nation, not a collection of neighborhoods.
One close friend of mine does own up to that responsibility. He buys huge quantities of soda, Danish, and grape juice every erev Shabbos, and delivers them Shabbos morning (through a small army of volunteers, including American haredim) to each and every soldier they can find in the Old City, just to say "Thank you! We appreciate what you do for us!" So do the legions of dati-leumi volunteers who set up non-shul shuls for the Yamim Nora'im for secular Jews who have shown themselves open to participating in a davening, but feel themselves alienated from shuls. So do some courageous Roshei Yeshiva (R Asher Weiss, shlit"a comes to mind) who have quietly but regularly gone to yeshivot hesder to give shiurim, broadcasting the message that Torah unites us and that we are one people.
We take rightful pride in the chesed organizations we support. But they afford us ill-deserved complacency. If we took the idea of Klal Yisrael seriously, we would be deeply concerned with all her problems: Jews dying on the street, homeless; violence in the public schools (yes, the public schools, where our own children will never attend), the growing gap between rich and poor, the physical comfort and morale of our soldiers.
R Kook zt"l urged us to be patient – after hundreds of years in which we did not function as a nation, it would take time till we did. I am running out of patience; I hope that the Ribbono Shel Olam isn't.
Why don't we commemorate the victims of secular Zionism? One reason, Esther, is that with all protestations about ahavas Yisrael, too many of us have been taught about us vs. them. Especially if the "them" are in cahoots with the Sitra Achra, we have an easy way not to take responsibility. Continuing to point to Zionism as the cause of the divide between groups in Israel is a distraction we cannot afford.
Let me tell you a little about myself. Like most people who spent serious time learning in yeshiva, I was an anti-Zionist. I might have continued, were it not for people like you. What shifted me was not warming up to the "others," but gradually being repelled by the lies in our camp. After a while, I could not live with the inconsistencies, with the historical revisionism (no, the gedolim in pre-War Europe were not all anti-Zionist. As Rabbi Bulman told us many times, charedi Europe was split. Germany and Hungary – home to Satmar – were anti-Zionist, while the majority of leaders of Polish Jewry were sympathetic.) I especially grew weary and revolted (as I suspect many of our readers are, from all parts of the Orthodox continuum) of the jumping through hoops to prove that we didn't really have to have so much appreciation for the soldiers who protected our lives with theirs, and the citizens whose money we (not Satmar) eagerly and greedily took.
Now it's my turn to ask a question, Esther, although I ask it largely rhetorically. You cry for the thousands of neshamos that were lost to the die-hards of decades ago, as we all should. Have you ever thought of the tens of thousands since then who might have been brought back to Yiddishkeit – but were and are turned off by what you represent to them? Don't kid yourself. They don't see, for the most part, the sincerity and the chesed. They see people who in their eyes are fixated on the past, who've created cocoons for themselves in which they can avoid the issues that everyone they know faces. People who are contemptuous of the sons they've sent to battle in their place. People whose leaders are powerful enough to keep the 20th century out of their enclaves, let alone the 21st, yet cannot stop their youth from burning garbage cans as a sign of protest. They see in you a life style that to them more resembles that of the Arab primitives around them. They do not see the noble people that the little they know of Jewish history tells them we are.
Perhaps one of the delusions under which you labor tells you that all those Israelis are in the thrall of the kochos ha-tumah, and could not be brought back. Forgive me for disturbing your hallucinations with reality. I know differently, from personal experience. So do many readers of this blog. And it is for them that I write, not for you. I don't expect to make a dent in your thinking. I do hope to give chizuk to the tens of thousands of frum, ehrliche Yidden – with yeshiva background – who have been living uncomfortably with an approach that once worked, but needs a reality check and some updating now. They are not alone. They need to trust their intuitions a bit more, and take stock of how and where they can use the talents HKBH gave them in the service of our people – especially in Israel.
A parting word for Esther. Do you really want to take stock of who has damaged the honor of Torah, and cost us Jewish souls? You may find that you have more in common with those accursed Zionists than you think.