The Bush I Know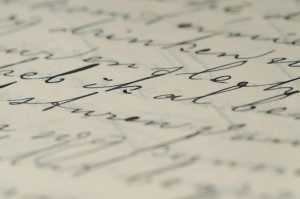 (By Noam Neusner, who was a speechwriter and Jewish liaison for President Bush from 2002-2005.)
President Bush and First Lady Laura Bush will watch Monday night as the grandsons of Harry Truman and David Ben-Gurion light a menorah on the State Floor of the White House.
It will be the eighth year the president has devoted an evening to celebrate Chanukah, and more than 600 Jewish friends and guests will celebrate with him. The White House will serve kosher food and the Marine Band will play Chanukah favorites.
Cynics will say it's easy for presidents to do these kinds of events — that's what all presidents do, after all. They hold nice parties and make people feel good and important.
But with this president, the Jews are different — they really do matter to him. I know because I saw it firsthand on his staff and as his liaison to the Jewish community. I saw his eyes well up while watching the Holocaust-themed movie "Paper Clips" in the family theater. I know how moved he was by meeting with Soviet Jewish refuseniks, Holocaust survivors and the parents of slain journalist Daniel Pearl.
There was one meeting in particular — with Jews from around the world, Jews who had made their home in America after years of suffering at the hands of tyrants in Cuba, Uganda, Zimbabwe, Venezuela, Iran and some of the other recent or current bastions of anti-Semitism. One by one they recalled their struggles to simply live and pray as Jews, and how America alone gave them that right. The president walked out of the meeting shaking his head, appalled by the special hatred tyrants have reserved for the Jews. Always the Jews.
At one meeting, before the president could open his mouth, an elderly rabbi, the head of a major yeshiva, spoke up.
"Mr. President," he said, in a high and raspy voice. "I believe that had history placed you in your special position during World War II, there would not have been a Holocaust."
The president was clearly moved. Presidents may grow accustomed to praise, but this was more than even he had heard.
Yet Bush tried his best to be equal to it. The president famously hated hypothetical questions, but there was one he would entertain: If he had been president, would he have stopped Auschwitz?
Some will say the question is historically unserious. Perhaps the Allies had the capability to drop bombs on the death camps or the rails, but the Nazis surely would have found other ways to kill the Jews.
Yet he did not view the issue that way — certainly President Roosevelt could have slowed the Nazi death machinery. Bush pressed the question to Secretary of State Condoleezza Rice when he visited Yad Vashem. References to Auschwitz, which he also visited, routinely dropped into his conversations with Jewish friends.
"Now I understand," he would say. "Auschwitz changed everything."
His critics said he was morally absolute — "you're either with us or against us" was not one of their favorite phrases. But that moral clarity could be an incredibly powerful force, and Jews above all should have known it.
I recall sitting in a meeting where a high-level aide was trying to excuse the antics of Yasser Arafat. The president cut him off, saying clearly, "The guy's a bust." End of discussion.
Here was a president who would buttonhole leaders of other nations over anti-Semitism in their own countries. In one incident, the president complained to the leader of Estonia about a statue erected to a nationalist guilty of Holocaust war crimes.
"Get rid of it," Bush said.
Imagine, amid the happy and polite talk of diplomatic meetings, a leader actually confronting another over some meaningless Jew haters.
Israel has fought two wars during Bush's eight years as president — an interior war against terror and a war against Hezbollah — and both times the Jewish state came under intense pressure to hold back. But Israel had no friend as loyal and certain as the United States. Bush capped his friendship with Israel in May at the Knesset, delivering one of the most pro-Zionist speeches ever.
"Israel's population may be just over 7 million," he said, "but when you confront terror and evil, you are 307 million strong because the United States of America stands with you."
Of course, the president didn't eradicate anti-Semitism or the threats faced by Israel. Far from it; moderate and conservative critics say he didn't do enough to confront Iran, while liberals say he was overly bellicose. Many argue that his push for Palestinian elections empowered Hamas.
Fair enough. But those criticisms do not explain the president's unpopularity among American Jews. He captured less than a quarter of the Jewish vote in 2004, and his approval ratings among Jews now is minuscule.
I will grant his critics their right to dislike him. After all, he isn't with them on federal support for embryonic stem cell research, the Iraq war, environmental regulations, abortion rights, gay marriage and civil liberties for terror suspects, to name a few.
But most of all, he was a Southern evangelical Republican. Given that, I suspect there was nothing he could have done to win over the Jews.
To his critics, his leadership on Israel and anti-Semitism was quaint and one-dimensional. They took it for granted. But they should not be so casual with a friend. President Bush was more Zionist than many Israelis, more mindful of Jewish history than many Jews. He was not wrong to think that way, and we American Jews can be thankful at least for that.