McCain, Hagee, and the Earthquake in China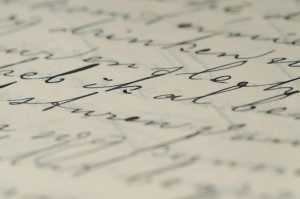 [The following article first appeared in the May 29th edition of Jewish World Review , a site that does enormous good in putting Jews and traditional Jewish values in a positive light in front of hundreds of thousands of users, Jewish and non-Jewish. I've written elsewhere
about my enthusiasm for Binyamin Jolkovsky's work. In deference to the way his site works, I'm reproducing the first part of the piece below, but to continue on, you will have to follow the link at the end.]
John Hagee doesn't have an anti-Semitic bone in his body, despite what he said about the Holocaust. It is a shame that John McCain saw fit to distance himself from him. Neither of them, nor anyone else we know, caused the earthquake in China. A common thread ties all these people and events together.
The caller to my office was not typical of those who call for assistance. He was not Jewish, and calling from an area well outside the Los Angeles vicinity.
The Kotel webcam was down, and he had the implications figured out. There are websites that allow you to place a virtual kvitel (a prayer written on a scrap of paper) in the Wailing Wall, and he used it often. Someone he was close to needed Divine assistance. What better way to ask for it than to place a request at the holy Wall?
Actually, it was a truck that needed assistance. The truck had seen better times, and its owner depended on it for a livelihood. He could not afford costly repairs, nor could he be without a vehicle in good working order. Hence, the special request from on High.
The problem was that some person or persons in China had hacked into the website, causing the Wailing Wall section to go down. A message left by the site owners made that known, but did not tell the user when service would be restored. The truck couldn't wait.
That, however, was not the reason for the urgency in the caller's voice. "Rabbi, within a few hours of the Chinese hacking into the webcam site, the earthquake struck. Rabbi, no one should mess with G-d or His Wall!"
Too many people can't bring themselves to pray for pedestrian items like a vehicle chassis. Does G-d really want to be bothered with matters of such little consequence? My caller would dismiss such concerns. His simple, genuine faith places G-d at the center of all phenomena, large and small. If it is happening, it is G-d's doing and G-d's business. Who else should be asked for assistance?
An occupational hazard of that kind of pure faith is thinking that one recognizes not only His presence, but His purpose and intent. Someone in China tampers with His earthly abode. An earthquake follows in short order. It is tempting or suggestive that they are linked, even if there is no evidence of this, and the implications about G-d's lashing out at groups for the sins of a few are frightful. (Alternatively, a terror attack takes lives in a building that did not have kosher mezuzahs, or shortly after some public desecration of the Sabbath. People whose beards connote sagacity quickly share their certainty with the public that we just know why G-d has punished those people. You don't have to be non-Jewish to make the mistake of reading G-d's mind.)