Easy Chesed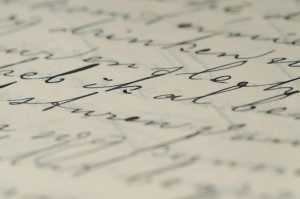 The death of any IDF soldier is a terrible tragedy, and yet some deaths still strike us as for added dimensions of poignancy.
Liran Banai, hy"d, was exempt from military service because both of his parents are deaf, and often depended upon him for assistance. He succeeded in overcoming their objections, and joined the Givati Brigade. In March, his jeep was detonated by remote control while patrolling the Gaza border. Doctors struggled for three days to save his life, but he succumbed. It is painful to even think of what his loss means to his parents.
Our Way, an Orthodox Union program for the Jewish deaf and hard of hearing, has organized a nechamah campaign. They are collecting letters in both Hebrew and English, bundling them, and sending them to Liran's parents in late June.
Given what Liran did for his people, and what his parents sacrificed for their nation, it seems like a chesed that takes little effort and could mean much.
Letters can be emailed to [email protected]