A Shabbos By Any Other Name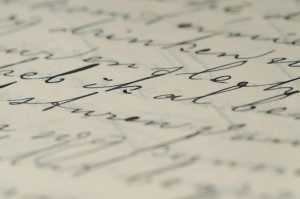 The renaming of the national treasure of the Jewish people may prove to be a breach of kedusha (holiness) that will make the Gay Pride parade look like a Tehilim rally.
Unbelievably, it is the National Religious Party which is sponsoring a bill making Sunday a day of rest, and officially allowing some public transportation on Shabbos, as long as it is for entertainment and the like, rather than for ordinary work schedules. By adding an hour on to the work day the rest of the week, the bill also provides that Sunday should become a day of rest, giving observant families more time together, according to Zevulun Orlev, the bill's sponsor.
The account in Haaretz (5/16; seems to have disappeared from the archive) is worse yet.
The name of the draft law is an eye-opener – "The Sabbath – a day of culture and rest." The religious-Zionist rabbis are not proposing a religious Sabbath, or a holy Sabbath; they are seeking a cultural Sabbath, a Sabbath of rest. A stranger would not understand that the word "culture" is a rude word in certain religious contexts. The only time this word appears in the Bible is in the phrase, "the culture of people who sin."…The contents of the draft law reveal it is strikingly distant from the world of religion. From the point of view of Jewish traditional law, there is no difference between desecrating the Sabbath by "industry, commerce and services," by operating public transportation in "a vehicle whose capacity exceeds 12 places," and desecrating the Sabbath in a manner of "culture, entertainment and leisure," by having public transportation in a smaller vehicle. The rabbis are proposing to exchange the religious status quo for a new Israeli Sabbath arrangement, one not based on religious principles, content and norms…The rabbis of the cities and the heads of the yeshivas have taken it upon themselves to further an all-Israel agenda that is not a religious agenda. They have exchanged the aspiration for religious legislation with the aspiration for Jewish legislation that is not based on reasons that are basically religious…The inner core of the proposal shows us that the rabbis are interested in maintaining the Jewish face of the State of Israel even outside the framework of halakha. "Judaism" is also a unique culture as well as a national framework. "Judaism" is not merely the observance of the 613 religious precepts but also a system of social values, a social stance and a tapestry of joint historical memories. Halakha is a strong spice in a Jewish dish, but it does not say everything there is to say about it.
Orlev claims that his bill was drafted in conjunction with leading rabbis in his camp, and does not explicitly permit forbidden activities on Shabbos. It simply doesn't mention them. Why would any rabbis go along with this? Haaretz's analysis is possible, but not plausible.
Possibly, they have bought into the argument advocated by others that a half a Shabbos is better than none. Better to have secular Israelis connect to a ghost of Shabbos, than have no recollection of it at all. Furthermore, it is claimed, if Shabbos is a de facto day of work, it will be much harder to win back individual Israelis to observance. It will be much easier to promote Shabbos observance if it is at least a recognized non-work day.
This may or may not be true. Regardless, it comes at a price that we should not contemplate paying. Sometimes, changing a name hopelessly changes the character of its bearer.
Those of us privileged to know the beauty of Shabbos recognize its multifaceted blessings. Depending on our backgrounds, we may feel it as a time in which we refer all creativity to the Creator, instead of ourselves, as Rav Samson Raphael Hirsch explained it. Alternatively, we may sense the Divine influence flowing through conduits reattached to the world as they were during the process of Creation, as the Ohr HaChaim has it. There are other positions between these polls, but they all possess some understanding of Shabbos as a spiritual gift, predicated squarely on our sharing twenty-four hours in close association with and heightened sensitivity to our Creator. Without Him, it just doesn't happen. When we hear others speak of Shabbos as social legislation to protect workers, or a day of ecological healing through our non-interference with Nature, we may or may not be sympathetic with their cause, but we know that it has little to do with Shabbos, and that they are hopelessly mangling its importance by getting it all wrong. There is no "cultural" Shabbos in our tradition. Create one, and it is no longer Shabbos.
What we call something, what we sense it is all about, is not incidental to its experience. Neither are its details. If, for lack of a shofar on Rosh Hashanah, we sound a trumpet instead, we have not fulfilled an incomplete mitzvah of shofar, but none at all. The American black ribbon for the mourner is not a partial kriah(tearing of a garment required by Jewish law) – it is a foreign gesture. Reading a Jewish book is no substitute for Torah study. There may be some value to it in increasing Jewish identity, but it does not occupy the same conceptual continuum as a blatt Gemara.
Even if the contemplated cultural Shabbos would have some intrinsic value, it would be forbidden to us to back it. I remember listening to Rav Dovid Cohen shlit"a field questions at an AJOP convention regarding attending family semachos at non-Orthodox shuls. Under certain circumstances, he leaned to allowing it. One of the exceptions, however, was a bas mitzvah held at age thirteen. By repudiating the Torah's definition of majority, which comes a year earlier for girls, such a ceremony he said is a forbidden adulteration of Torah. Joining in it is a much more serious breach than giving the appearance of granting legitimacy to non-Orthodox innovations in customs of prayer.
Years ago, some Chabad menorahs (which arguably give a huge boost to Jewish consciousness and morale among the non-observant) were challenged by some local governments. In at least one law suit, a Chabad official argued that a public menorah ought to be tolerated for the same reason that a Christmas tree was acceptable. Just as Christmas has become a secular symbol apart from its religious origins, so has the menorah.
To many of us, that argument was a travesty of the nature of Chanukah, and should not be made, regardless of the cost. Turning Shabbos into a cultural expression is no different.
Shakespeare wrote: "What's in a name? that which we call a rose
By any other name would smell as sweet." What holds true for Shakepeare's rose breaks down when applied to HaKadosh Baruch Hu's Shabbos. Accept no substitutes
[Thanks to Yale Harlow]