Conversion Standards – Rabbi Angel's Response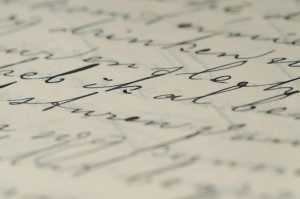 [Editor's note: An earlier post took issue with some of the ideas expressed in an article in the Forward by Rabbi Angel. He requested an opportunity to respond, which of course was gladly granted.]
Thank you for allowing me to respond to the recent article of Rabbi Yitzchok Adlerstein, in which he took issue with an article of mine on conversion that appeared in the Forward. (Readers can find my article on my website www.jewishideas.org)
When I was a rabbinical student, our teacher in "practical halakha" was R.Melech Schachter, who taught that conversions could only be performed for candidates who accepted to observe all the mitzvoth; otherwise, the conversion had no validity. This is what Rabbi Adlerstein, no doubt, also learned. Indeed this has been a widespread teaching within the Orthodox world for the past several generations.
In 1970, I began studying the responsa of Rabbi Benzion Uziel (1880-1953), late Sephardic Chief Rabbi of Israel. I was astounded to find that Rabbi Uziel had an entirely different view about conversion. Rabbi Uziel argued that for the sake of maintaining whole Jewish families and raising children within Jewish families, rabbis were obligated to do conversions of non-Jewish spouses or potential spouses, even if there is no clear commitment to observe all the mitzvoth. I thought this opinion was so novel and unique that I wrote an article about it, which appeared in Tradition magazine in 1972.
Subsequently, I continued to study the topic in greater depth. As I examined the primary sources in Talmud, and the codifications in Rambam and the Shulhan Arukh, I came to realize that Rabbi Uziel's opinion was not a new and strange viewpoint, but was actually the normative halakhic view until the nineteenth century. This conclusion surprised me.
When the Talmud spells out the process for accepting converts (Yevamot 47a-b), it requires us to inform the candidate that the Jewish people are oppressed; and if the candidate is still interested in conversion, we instruct him/her in some of the minor and some of the major commandments, and some of the punishments and rewards. "He is not, however, to be persuaded or dissuaded too much." The Talmud could easily have said: we must teach the candidate all the mitzvoth, and we may not convert him/her until we are sure of total acceptance of mitzvoth, and that conversion without this total acceptance is not valid. But the Talmud does not say this. Neither does Rambam, neither does the Shulhan Arukh.
Professors Zvi Zohar and Avi Sagi made a comprehensive study (Giyyur veZehut Yehudit) of rabbinic opinions on conversion from Talmudic times to the modern period. They found, as I also found, that the classic halakhic sources in fact give broad leeway to rabbis in the acceptance of converts, even for those who are less than ideal candidates. (For a discussion of this issue, please see my book Choosing to Be Jewish: The Orthodox Road to Conversion.)
The restrictive view that I (and so many others) had learned in Yeshiva was in fact an innovation dating back to the latter half of the nineteenth century. It arose in a climate when halakhic Judaism was in the midst of a catclysmic battle with Reform Judaism. Massive numbers of Jews were defecting from halakhic Judaism. Rabbinic leaders in Europe attempted to staunch the bleeding by stressing the importance of mitzvah observance, by attacking Reformers, and by finding ways of delegitimating those who did not adhere to mitzvoth 100%. In this spiritual climate, R. Yitzhak Shmelkes introduced the notion that conversions must necessarily involve a total commitment to mitzvah observance and that lacking such commitment the conversion was not valid. This view gained traction as the Orthodox sought to separate themselves from the Reformers; and this view became dominant up to our own time.
But dominance does not make it the correct view; nor the only legitimate view on the topic. In fact, an objective study of all the sources will show that this view represents a radical change in normative Judaism, that required a lot of re-interpretation of the earlier sources, re-interpretations which did not correspond to the plain sense of the texts. If followers of R. Shmelkes' restrictive view would say: yes, we know that classic halakha has flexibility on this topic, but we wish to enforce other standards due to the exigencies of our times–that would be an honest statement. But they should also realize that other intelligent people might disagree with their sociological judgments and prefer to stick to the classic halakhic sources. A problem arises when advocates of the restrictive position claim that theirs is the only valid approach, and that anyone who follows another view–no matter how solidly based on halakhic sources–is violating halakha.
Rabbi Adlerstein claims that R. Uziel is a "daat yahid", and that he isn't on the same rank as R. Shmelkes. I find these statements troubling for a number of reasons. 1) Rabbi Uziel is in good company, with the Talmud, Rambam and Shulhan Arukh. Prof Shmuel Shilo, in his article "Halakhic Leniency in Modern Respnsa Regarding Conversion", Israel Law Review, 1988, discusses views akin to Rabbi Uziel's held by 13 great poskim–Sephardic and Ashkenazic–and others could also be adduced easily enough. Rabbi Uziel is certainly not a daat yahid. 2)Even if he were a daat yahid, does that mean his view should be dismissed? History demonstrates numerous examples where an individual had it right and the majority had it wrong. Even a daat yahid deserves to be studied and evaluated, not simply dismissed as a minority opinion. 3) I am always amazed at how comfortable people seem to be with ranking "gedolim", and claiming that not all are "created equal". I had a conversation in the early 1990s, when I was President of the RCA, with the Ashkenazic Chief Rabbi of Israel R. Abraham Shapiro. I mentioned the teshuvot of R. Uziel, and he assured me that R. Uziel was not of the top tier of poskim. I asked him how he determined this fact. He answered: "it is known and accepted." Known and accepted by whom, and by what authority? I then met with the Sephardic Chief Rabbi Mordecai Eliyahu and asked him how he rated R. Uziel as a posek. R. Eliyahu told me: R. Uziel is one of the greatest of modern poskim, and that even R. Herzog would turn to R. Uziel for guidance on many halakhic questions. When I told him the view of R. Shapiro, R. Eliyahu was amazed and dismayed.
Different communities obviously had different opinions as to who is on the first tier and who isn't. Regrettably, most Ashkenazic sages are almost totally oblivious to the halakhic works of all but a very few Sephardic gedolei Torah. So when they say that it is known and accepted who is a great posek, they often say this without even knowing what these Sephardic gedolei Torah had to say.
4) Even if there would be a universally accepted standard of establishing the rank of each posek, does that mean a posek of lesser rank cannot be more correct on some issues than a posek of higher rank? If we were to posit a hierarchical system where opinions would only be accepted based on rankings, then what rabbi of the modern period has a right to express an opinon on anything, since greater earlier sages have already made rulings? This obviously isn't how halakha works. Each sage is allowed to offer opinions and make rulings, based on his own learning and how he evaluates the specific circumstances surrounding the issues before him.
Rabbi Adlerstein says that halakha is not a Chinese menu. Frankly, I don't know what a Chinese menu is, or how in essence it is different from any other kind of menu. If he means that halakha isn't a matter of glancing quickly through a list of choices, and then picking the one that suits your taste, then of course this is true. But if the implication is that the halakhic "menu" contains only one valid choice for each question, then I certainly disagree. When we deal with an issue as significant as conversion, it is vital that we examine all sources and all legitimate viewpoints with due seriousness. How we approach this topic affects real human beings, real families. There are honest differences of opinion as how best to cope with potential converts; we need to hear responsible and legitimate arguments from different viewpoints.
I am grateful to Rabbi Adlerstein for having written a respectful and thoughtful critique of my article. I respect him and appreciate his sincerity and his Torah learning. In my response, I have simply tried to indicate that the halakha relating to conversion is subject to different legitimate understandings.