In High Dudgeon Over HD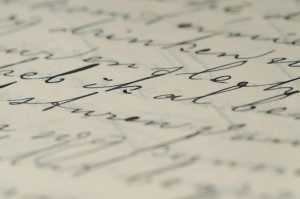 I can't say that I didn't find the YES commercial insanely funny. That is not to my credit. There is so much mockery of Torah, of traditional values in the clip that by right, a sense of revulsion should have eclipsed the humor. In short order, yet another reaction set in – a sense of sadness that to some extent we bring this kind of reaction upon ourselves.
The commercial shows a musically-accompanied machaah/ protest riot by a large number of Chassidim, up in arms over the availability of 42" high definition television in Israel, which of course is exactly what it is attempting to sell to the secular public. The protesters are superbly choreographed dancers (who seem to be doing their thing in lower Manhattan rather than Kikar Shabbat), upset that the new apparatus will allow even more detail to be seen of abominations like "shiksehs.". Depending on the version you watch (there are several circulating), you might see the video preceded by a chasid applying wall poster decrying the insult to ארץ הקוידש (sic).
Nothing all that unusual so far. What saddened me – beyond the seemingly unbridgeable rift in Israeli society between religious and secular – were some of the other touches. The commercial did not spare its Israeli viewers a liberal sprinkling of Yiddish and even more of English. It capitalized on touch Israeli nerves by using the word toeavah over and over, as well as the phrase תזדזע ארץ הקודש. But it also assumed that Israelis would be quite familiar with "It's against the Toirah," and "You'll all burn in hell," both in English. Why should these phrases be so familiar to Israelis?
Meshech Chochmah in Parshas Bo (on Mishchu u-kechu lachem) explicates a rather strange Gemara in Pesachim that collects the sounds made by the drivers of different animals to get them to move. Why would the Gemara concern itself with such triviality? R Meir Simcha explains that in our pursuit of self-improvement, we need to differentiate between issues that grow out of our animal nature, and those that stem from faulty intellectual grasp. The latter need to be addressed by insight and sophistication; not so the former. The animal instincts within us should be dealt with the similar to the way a donkey driver calls to his charge: with a simple sound, repeated again and again. In controlling the beast within us, the repetition of a simple pithy phrase will be most effective. To tame our anger, for example, we might repeat Chazal's epigram to ourselves: "Whoever is led to anger is as if he worshipped avodah zarah.
More complex issues, though, need more nuanced treatment. Yet, we often find people in the Torah world today using predictable stock phrases, seemingly without regard for proportionality. Everything – smaller offenses as well as larger ones – is a toevah, will send you to hell for eternity, will brand you an apikorus. Very few things are "not recommended," or not appropriate for bnei aliyah. They are all "assur."
I have seen too often the fallout from using verbal overkill, from branding the inappropriate "assur" rather than leveling with people and urging them to refrain from what might technically be permitted, but is not in the spirit of the Torah. The technique may work for most (but clearly not all) members of an insular and disciplined society like haredi Israel, but it does not work as well in open societies, or even ones with walls, if those barriers are semi-permeable as they usually are in the West. Teens in particular are resentful of being told that something is absolutely prohibited, only to find out later that there are others who permit the same activity. Feeling manipulated, the next step is often much more serious transgression.
Many Israelis are poisoned against any kind of Torah restriction, no matter how it is phrased. The appeal of this commercial, however, suggests that even the secular public can detect that there is something wrong with the abuse of words, with the proliferation of exaggerated condemnations, with shrill and angry denunciation of too many things. We should stop and think what impression the same words have on our children – or even upon ourselves.