The Price of Halachic Power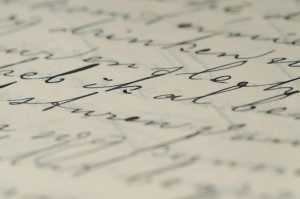 by Shaya Karlinsky
There has been a lot of talk about how, ten years ago, the Charedi leadership intentionally picked a less-than-ideal candidate to undermine the credibility, authority and ultimately the institution of the Chief Rabbinate. I think there was another, more subtle yet significant motivation for the Charedi support of Rav Metzger's candidacy against Rav Yakov Ariel. Understanding the underlying dynamic can add more context to the push-back we are witnessing against Charedi society, as well as the continued politicization of the Chief Rabbinate.
One of the main issues that seems to have motivated Rav Elyashiv was Rav Metzgers agreement that as Chief Rabbi he limit, as much as possible, the reliance on "heter mechirah" for the shmittah year. This led to a much more stringent approach in issuing Rabbinate Kashrus certificates throughout Israel, followed by legal challenges, and a hearing before the Supreme Court. The court's verdict opened the door for Tzohar to begin providing officially sanctioned Kashrut supervision. It led to serious – unwitting – shimittah violations by the public at large, probably even by readers of Cross-Currents. And it was an example of Charedi power being exerted in way that. while based on good intentions, was inappropriate and proved to be counter-productive.
First some background. Shamittah mandates extensive Halachic limitations on agricultural activity in the land of Israel every seven years. (According to most opinions it is Rabbinically, rather than Biblically binding today). This includes both farming/production activities as well as limitations on the means of distribution and consumption. From the time that organized groups of Jews began moving to Eretz Yisrael in the latter part of the 19th century, there was a problem of how to maintain the agricultural system necessary to feed even the small population, if there would be complete cessation of all vegetable planting and greatly limited orchard maintenance. This problem expanded as the population expanded, and as the agricultural system transitioned from feeding the local population to a national economic engine.
Prior to the shmittah of 1889 the problem was addressed by the farmers in Israel to Rabbinic authorities in both Jerusalem and Europe. A solution was proposed, selling the farm land to non-Jews for a two year period, effectively nullifying Jewish ownership of the land that creates the shmittah limitations. This is known as "heter mechirah," — literally "permitting by sale," and allowed for only slight modifications in normal farming activities by Jews. (The details of this psak are very complex, and it was not universally accepted. Anyone interested should see Sefer Hashmittah by Rav Yechiel Michel Tuketzinsky. The Halachic impact of heter mechirah described in this article is oversimplified and should not be applied in practice without proper Halachic consultation.) On this basis agriculture flourished in Israel throughout the decades, with the heter mechirah endorsed by the Chief Rabbinate, both before and after the State came into being.
Because the heter mechirah was built on a number of Halachic leniencies, it was not relied upon in the (then relatively small) Charedi community when it could be avoided. Even the language of the continually renewed psak indicated that it should only be relied upon in case of necessity.
After the Six Day War, options for obtaining produce during shmittah that did not rely on the "heter mechirah" increased, as Arab farmers in Judea, Samaria and Gaza could provide fruits and vegetables that – according to most opinions – did not have shmittah restrictions. Additionally, the Golan Heights became a venue where according to many opinions even Jewish farmers could maintain their orchards with few, if any, shmittah limitations.
As each succeeding shmittah created more options to avoid relying on the heter mechirah, the religious population was increasing in numbers and moving to the right religiously (read: Religious Zionist shift). Heter mechirah became less utilized by an expanding swath of the expanding religious population. In addition to consumers, an increasing number of farmers were, on their own volition, agreeing to keep shmittah without reliance on the heter mechirah.
The primary commercial solution to shmittah observance without "heter mechirah" is called "otzar beis din" where an official religious court assumes control of the fields, distributing the produce in a non-commercial way. This enables farmers to tend their orchards, distribute the fruit that grows, and earn a living. The court charges the consumer a reduced price for the produce being distributed, enough to cover its (read: the farmers') expenses (including a salary for the farmer himself). Because the produce has "kedhushas shivi'is," shimttah sanctification, there are a number of limitations on its use. Among these are the requirement that the produce must be fully consumed in an ideal way (usually allowing no use except actual eating), not wasted or treated with disrespect, and not exported from the land of Israel. Because of these limitations, distribution of otzar beis din produce was always limited to religious neighborhoods, where the consumers were assumed to know and observe the laws of shmittah.
Now some background on Kashrus in Israel, which is different than abroad. Every municipality has a Religious Council, operating under the authority of the Chief Rabbinate. They are responsible for certifying the kosher status of establishments, both food manufacturing ones, as well as restaurants and caterers. These hechsherim are what you hear when someone says "Rabbanut Yerushalaim" or "Rabbanut Petach Tikvah." These councils are government funded, and their decisions are subject to review by the Israeli court system.
The approach of the Chief Rabbinate since the founding of the state can be summarized as "maximum Kashrus with minimum standards." By avoiding Halachic stringencies when setting standards for providing a certificate of Kashrus, the Rabbinate assured that the majority of Israelis ate Kosher food (unless they went out of their way to avoid it). This was sufficient for the majority of Israelis, and those who wanted higher standards had them available through private kashrus supervisions, today called "mehadrin hechsheirim." Through the 1970's, the population demanding these higher standards was relatively small, which naturally limited the range of products, the number of organizations, and the restaurants that provided these enhanced hechsheirim. (When my wife and I wanted to celebrate our first anniversary at the end of 1972, we had a choice of exactly one nice restaurant in Jerusalem with a mehadrin hechsher.) As the population of consumers demanding higher standards grew, the system of mehadrin hechsheirim grew to meet the demand.
Relying on the heter mechirah was obvious for all the Rabbanut hechsherim, while no mehadrin Kashrus organization gave a hechsher that relied on the heter mechirah.
Rav Elyashiv had been a halachic opponent of the heter mechirah for many years. His opinion was that it had no validity whatsoever – certainly not in its current form. So growing fruits and vegetables during the shimittah year with heter mechirah was a clear violation of the laws of shmittah, in his eyes. (Many other poskim, including Rav Shlomo Zalman Auerbach, while not viewing it as ideal, considered the heter mechirah effective "after the fact")
In 2003, with the increased charedi influence in the government, the opportunity presented itself to exert major influence on who would be the next Chief Rabbi after Rav Lau's term expired. The main candidate at the time was Rav Yakov Ariel, a person with impeccable Rabbinic and personal credentials. But he was firmly in the Religious Zionist camp, and the status quo on the heter mechirah was a given. Rav Elyashiv (and those around him) viewed this as an opportunity to severely limit the use of the heter mechirah, and Rav Metzger, who committed to Rav Elyashiv that as Chief Rabbi he would do exactly that, was elected.
What transpired was a concerted effort through representatives (formal or informal) of the office of the Chief Rabbi to have farmers agree to observe shmittah without heter mechira. Their farms would come under the jurisdiction of the Rabbinate sanctioned otzar beis dins, making the farmers representatives this judicial body, receiving a salary, and having distribution of their produce be done under the auspices of this beis din. This was coupled with some Religious Councils withholding Kosher certification from eating establishments and food manufacturers under their supervision (even non-mehadrin ones) that used heter mechirah produce. The fact that more restaurants and food suppliers would not be relying on heter mechirah put indirect pressure on farmers to signing up for heter mechirah, since the market for their produce was going to be limited.
(In practice, this wasn't as organized and coercive as it sounds, but the effect was a significant expansion of the use of both Arab produce and otzar beit din coupled with a reduced use of heter mechirah.)
This sounds very appealing from a Charedi perspective. More people, both farmers and consumers, would now be observing shmittah in a more Halachically acceptable way.
But the law of unintended consequences works in funny ways, creating some serious downsides, both political and Halachic.
First, there was resistance from many of those being forced to "upgrade" to non-heter mechirah produce, which usually meant having to purchase through mehadrin kashrus organizations who got their produce from non-Jewish farming sources. This produce was more expensive, due to the added supervision requirements of mashgichim, coupled with security expenses necessary for supervising produce coming from Arab farmers post-Oslo. It was also frequently of lower quality than that grown by Jewish farmers. So Religious councils that refused Kahsrus certification because of heter mechirah were challenged in court for rejecting as Kosher something that (still) had official Rabbinate sanction as being acceptable. One of the reasons it went to court, rather than simply having these establishments hire private kashrus supervisors, a law in Israel to protect the integrity of kashrs supervision. No establishment is allowed to display a private kashrus certification unless is also has certification from the local Rabbinate. So receiving Rabbinate approval was imperative for anyone wanting to run a recognized Kosher establishment.
The court imposed compromise was that any Rabbinate that would not issue certification based on heter mechirah had to allow an independent organization to supervise and certify the establishment. This opened the door for Tzohar, the organization headed by Rabbi Stav, to expand their activities into the world of Kashrus, and gain credibility as being more attuned to the religious needs of the population at large. These were the political unintended consequences.
The Halachic unintended consequences are much more serious. It can be illustrated by looking at Israeli wine of 2008 vintage, produced from grapes grown during shmittah. Each bottle has one of two hechsheirim: Heter mechirah or otzar beit din. The former relies on the leniencies to bypass the shmittah limitations. The latter avoids these leniencies, and the farmers were meticulous in their agricultural activities to conform to all the restrictions of shmittah. But the fruit produced now has unadulterated shmittah sanctification. So its distribution has to be under the jurisdiction of the beis din, its price is supposed to reflect only the need to recoup expenses. No wine may be left in the glass to be poured down the drain, nor can it be used to extinguish a havdalah candle. And there is an explicit Talmudic prohibition against removing it from the land of Israel (read: export).
Unfortunately, with the active limitation of heter mechirah, a significant amount of 2008 wine with shmittah sanctification was not treated in this manner, either by observant Jews who didn't know better, non-observant Jews who didn't care, or non-Jews who can't be expected to take these precautions. Not a good Halachic outcome.
Which leads me to the final point. Charedi kashrus standards are high, frequently going beyond the basic requirements of Halacha. (I am sure many readers of CC, this writer included adopt these standards in their own homes.) But because they exceed what basic Halacha demands, they cannot and should not be imposed on the public at large.
It is here that a shift seems to have taken place in the charedi mind-set in the last 20+ years. When the charedi community was relatively small, and had limited power, its goal was focused on protecting the basic interests and needs of that community. But as the community grew, both in numbers and in power, the desire to impose "our way" and "our standards" on those outside of our community also started growing. There are many examples of this over the years (even within different segments of the charedi community itself). But is has led to resistance, push-back, and as we see above even negative Halchic consequences.
It is not my intent, nor my place, to "second guess" Rav Elyashiv. There are always conflicting values at work when making communal decisions. (Significant parts of Maseches Eiruvin are built on discussing how to protect observance of Shabbos without compromising other goals of Shabbos.) Certainly Rav Elyashiv's motivation and purity of intent are beyond reproach. And only a prophet can know how people will use or misuse Rabbinic directives.
But the charedi community is under attack in Israeli today, the result of a strong backlash. Much of that attack is truly undemocratic, unfair, and unnecessarily divisive. But if we are open to some introspection, it behooves the Charedi leaders and politicians to step back and carefully examine both agenda and process, and engage both the Religious Zionist, as well as broad segments of the non-religious, population in a renewed dialogue of common interests. Everyone will benefit from a refocus on accomplishing what is really important for each population, and not trying to make others over in our image.
Rabbi Shaya Karlinsky is the Dean and Rosh Yeshiva of Shapell's/Darche Noam Institutions: Yeshivat Darche Noam/ Shapell's and the Midreshet Rachel v'Chaya College of Jewish Studies for Women. A native of Los Angeles, California, Rabbi Karlinsky has been in Israel since 1968, where he studied at Yeshivat Kerem B'Yavneh and the Mirrer Yeshiva in Jerusalem.