The Ten Commandments – The Sequel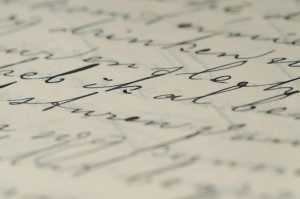 Orthodox triumphalists love Dr. Jack Wertheimer, because he is the ultimate insider critic. A professor of American Jewish history at the Jewish Theological Seminary, he is so often devastating in no-holds-barred depiction of what is wrong with his own community. His latest, "The Ten Commandments of America's Jews," (Commentary, June) will not disappoint those for whom pointing out the problems of others is a more satisfying pastime than proposing solutions for our own.
If the original Decalogue was designed to contain the entire Torah within, these ten commandments can be said to embrace the entire anti-Torah of contemporary American Jewish life. The full article is "must" reading even for non-triumphalists, at least for those who need a sobering reminder of what we must get past in dealing with our non-Orthodox (but engaged) brothers and sisters. I will therefore only offer the short form of the ten, as an inducement to read the full version:
I. I am the Lord your God, Who took you
out of Egypt to 'repair the world.'
II. You shall not be judgmental.
III. You shall be pluralistic.
IV. You shall personalize your Judaism.
V. Meaning, meaning shall you pursue.
VI. You shall create caring communities.
VII. You shall encourage the airing
of all views.
VIII. You shall not be tribal.
IX. You shall celebrate your Jewishness.
X. You shall hold the Jewish
conversation in public.
One sample section of prose might also be in order. My choice would be the articles's close:
So much of Jewish life in this country continues to oscillate between high-minded invocations of the need to repair the world and endless rounds of catering to subjective tastes and whims disguised as self-validating beliefs: "This works for me, so it must be right." If rabbis indulge in such solipsistic legerdemain, is it any wonder that those who know no better conceive of Jewish identity as entirely subjective, devoid of collective obligation, and subject to no authority but the passing dictates of one's conscience?

Perhaps the time has come to take a fresh look at the original Ten Commandments, which open with a different I: the voice of a commanding God reminding a specific people of its particular historical experience and proceeding to issue judgmental commands and injunctions. That Decalogue, after all, has had a long shelf life, and is likely to outlast the self-defeating ten commandments of today's American Jews.
In their glee for savoring the dim view Wertheimer holds of the religious depth of American Jews, the triumphalists may not realize how much he is really mocking them. Wertheimer is so much more effective than they are because he doesn't descend into the biting cynicism we see so much of in our own press. While the most important commandment of some of our gifted writers is "Thou shalt loudly proclaim 'Gotcha' at every opportunity," Wertheimer doesn't do so at all. He doesn't have to. He makes his points by illustration and quiet understatement. Sometimes, reading our internal press gives the impression that we suffer from a surfeit of passive-aggressive personalities. Dr. Wertheimer just doesn't come across that way.
More importantly, what we ought to take away from this article is the ability of a person who deeply loves his community to be so unapologetic and honest about its shortcomings. He readily shows where the non-Orthodox made their crucial mistakes.
Who among us is ready to do the same – to show us, without equivocation, where we are going wrong?