An Appeal To Those Leaving Kollel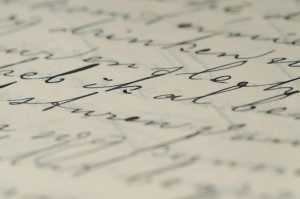 Aha! Now that I've got your attention, I can tell the truth: this post is about the closing of the New York Kollel, an adult education program housed in and partially supported by Reform's Hebrew Union College branch in New York (and thus, my headline about "leaving Kollel" is further inaccurate; it's the Kollel that's leaving its students, not vice versa).
The Jewish Week reports on the Kollel's closing:
Hebrew Union College-Jewish Institute of Religion, which has housed and helped support the Kollel since 1995, announced this spring that it would close the program, following a two and a half year "strategic planning process" that found the Kollel to be a financial drain.

"We seriously had to look at a number of wonderful programs that we would have been delighted to continue, but we frankly could not afford. The New York Kollel Program is one of them," Rabbi David Ellenson, HUC president, wrote in a letter to Kollel participants who signed a petition and sent letters in recent months as part of a student-led campaign to save the Kollel.

But at least some associated with the program said shutting its doors was not only a shame, but a mistake for the Reform movement.

"Closing a Torah institution like the Kollel seems to be a misunderstanding of the priorities we should focus on,"said Rabbi Joshua Saltzman, the founding director of the Kollel. . . .

"We think that closing the program will harm not only the many students who take classes at Kollel each year, but will also impact our local synagogues and other sites of study," Lauren Szapiro, the Kollel student who organized the petition campaign, wrote in a letter to the administration. . . .

Rabbi Aaron Panken, HUC dean and vice president for strategic initiatives, said
the Kollel, which was established with grant money from UJA-Federation's Jewish
Continuity Commission, has cost the school millions of dollars, literally, over
the last dozen years. He declined to offer specific budget details. . . .

The Kollel, which attracted both students and teachers from all denominations of
Judaism, established a reputation for providing a high-level alternative to both the adult education courses run by various Reform congregations, and the Orthodox-sponsored programs that are unlikely to bring in students from non-Orthodox backgrounds.
This article, like many similar ones regularly sprinkled throughout the media, is just another piece of evidence that for all the broadcasted bluster of the Reform movement as "American Jewry's largest, fastest-growing movement," etc., etc., the reality is that beyond the membership rolls and press releases, when measured in substantive terms, it is anaemic and empty.
Here is an adult ed program in America's premier Jewish metropolis that spent "millions of dollars, literally" over a dozen years (although it's a bit difficult to fathom on what, precisely) for which it had to show what? 300, and later, 200 students per semester, and now, is closing entirely. The figures for other highly-touted, and highly-funded, non-Ortho Jewish adult ed programs aren't much different; much fanfare, but numerically insignificant, both in actual and relative terms. But I digress.
My focus, instead, is on the single saddest sentence in this article, in my view — the one about the Kollel being an "alternative to . . . the Orthodox-sponsored programs that are unlikely to bring in students from non-Orthodox backgrounds." It's not just that it's patently untrue, since all manner of Ortho-run outreach programming, e.g., Manhattan Jewish Experience, Jewish Enrichment Center,NJOP, Aish, Gateways, Hineni, Jewish Flame, JRC come to mind in Manhattan alone, are comprised of non-Orthodox individuals in the hundreds.
More important is the implication of that sentence, which, although here made by a reporter, is similar to statements one often sees being made by heterodox leaders. For example, in a 2006 exchange on Shmuel Rosner's Ha'aretz blog, a reader posed the following to Reform movement head Eric Yoffie:
Reform Jews have virtually the lowest birthrate in the nation and even those few children they do have are most likely destined to marry out of the religion or otherwise leave via assimilation. It is very sad but true that within a generation the Reform Jews as a group will be a mere fraction of today's number and within two generations will no longer exist. The claim of a current membership of a million and a half souls does not stand up when anyone visits the empty temples on any regular weekend (not including special events or holidays) or when the number of temples closing is compared with the number of new temples
inaugurated.
Yoffie acknowledges that intermarriage is a serious problem, but argues that the reader
incorrectly connects this problem with Reform Judaism. This is absurd. Intermarriage is a by-product of modern life, and no group – Reform, Conservative, or Orthodox – has found the answer. . . . And the suggestion that Reform is withering away is equally as absurd. Every study that we have indicates that Reform Judaism is a growing, thriving movement. Do we have empty synagogues? Of course. But we also have many, many dynamic, vibrant synagogues that are frequently filled with studying, praying Jews . . . .
Having thus established his credentials for credibility, he then burnishes them further, averring that
I have nothing but respect for Orthodox Judaism. If Orthodoxy had the solution, I would be the first to acknowledge it. But the reality is that in America, fewer than 15 percent of Jews identify themselves as Orthodox. For most North American Jews, Orthodoxy is simply not an approach to Jewish practice that they will accept. Most American Jews are searching for a particular blend of tradition and modernity that is to be found in the non-Orthodox streams.
So there it is again: "Orthodoxy is simply not an approach to Jewish practice that they will accept." This from the avatar of absolute individual autonomy and an intellectually honest search for truth, wherever it may lead?
If indeed his respect for Orthodoxy is quite as boundless as he tells us, why does he support his flock in remaining ignorant of the menu of religious choices available to them — Rabbi Dovid Gottlieb and the secular writer Jeffrey Goldberg have both recalled their Reform Talmud Torahs taking them to visit the local churches but never the Orthodox, or even Conservative, synagogues. Why encourage his members' rejection of that which they've never investigated — the very epitome of religious mindlessness that Reform supposedly came into being to oppose?
"Most American Jews are searching for a particular blend of tradition and modernity that is to be found in the non-Orthodox streams"?! First, "most American Jews" are not, tragically, searching for anything spiritual, and certainly not anything Jewish, at all. Millions of them either don't identify as Jews at all anymore or identify with another religion.
Moreover, when have American Jews ever been presented with a choice of alternatives — Orthodox versus heterodox — presented by articulate and passionate advocates of those worldviews — and, according to Yoffie's account, they opted in droves for heterodoxy? When has American Jewry had an "Eliyahu b'Har HaCarmel" moment that clarified for all to see that Orthodoxy is something "they will just not accept"? Instead, their knowledge of Orthodox Jews, let alone Orthodoxy's beliefs and practices, is either entirely absent or so filtered through the antagonistic lens of secular Jewish media and heterodox leadership as to
render it meaningless.
Indeed, judging from the brief such moment that did occur several years ago with the Reinman/Hirsch collaboration, the Orthodox have a pretty popular product, as indicated by the many book reviews that gave Reinman high marks for persuasiveness and coherence and Ammi Hirsch's own acknowledgment that on his book tour opposite Reinman's empty chair, he had met "thousands of Jews . . . mostly non-Orthodox Jews eager to learn more about Torah and the Orthodox world."
And, of course, the tens of thousands of baalei teshuva from all walks of life and Jewish backgrounds who have made their way to lives of full Jewish observance over the past decades provide no small evidence on whether 'Orthodoxy is simply not an approach to Jewish practice that they will accept." Is therecompeting evidence for the popularity of heterodoxy on the rare occasions when it and a forthright, unapologetic Orthodox viewpoint have been allowed to compete on a level playing field?
The fact is that Rabbi Reinman had it exactly right when, after withdrawing from his joint book tour with Ammi Hirsch, he wrote, in his powerful response in the Jewish Week to Hirsch's lament over the former's missed opportunity to meet those thousands of searching Jews:
So why did I withdraw? And even more important, why was this opportunity for an Orthodox rabbi to meet non-Orthodox people such a rare phenomenon? Ammi offers the answer: "The Jewish world needs you . . . . We should see ourselves as allies in our common struggle to sustain and ensure Jewish continuity."

You see? There are strings attached to these wonderful opportunities. So Reform laypeople want to hear and learn from Orthodox rabbis? Fine, but only if those Orthodox rabbis acknowledge Reform rabbis as allies. It is like a parent using the children as pawns in a marital struggle. If the Orthodox rabbi stands on a stage side by side with a Reform rabbi, then he can speak to the people. Otherwise, no visitation.
Rabbi Reinman closes with an appeal "to all my Jewish brothers and sisters not to allow your rabbis to hold you hostage. If they do not allow you to meet Orthodox rabbis, read the books I mention in the Afterword [or] write to me at the e-mail address that appears there."
Last year, I gave a class on the interplay between ethics and Halacha in Brooklyn's largest Reform temple, arranged by an acquaintance who is an active member. Sure enough, there in the room with the attendees was one of the assistant rabbis. Why had he troubled himself to be there with this small group on a winter evening? The distinct feeling I had then was precisely what Rabbi Reinman describes so aptly: that of one speaking to hostages while their jailor stands by ready to jump in — as indeed he did — and ensure his charges' intellectual purity at my mention of anything remotely "subversive."
So, to all ex-Kollel members whose movement can't find the money for the advancement your Jewish education, I invite you to write or call me and I'll set you up with a knowledgable and caring Orthodox study partner with whom, I assure you, you'll be able to raise any question and voice any opinion you'd like without having to look over your shoulder to see if the commissar is watching and listening.